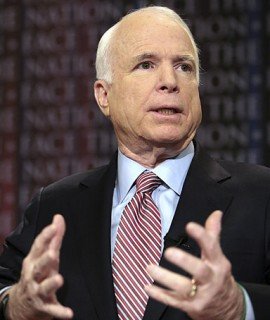 Law no longer insulates us from organized crime. In the Information Age, entire nations can be induced to put their faith in information that is false. Organized crime is now organized fraud.
Fraud is how the U.S. military was taken to war in the Middle East. America was "the mark" in a con perpetrated on a global scale—with lengthy pre-staging.
This sort of duplicity can only work in plain sight. The perpetrators are those adept at displacing facts with what the mark (us) can be deceived to believe.
We were conned. That's a fact.
Did you believe in Iraqi WMD? A critical enough mass of us did. Enough True Believers to induce us to war.
The success of this latest fraud confirmed a key strategic point: the U.S. has strayed a long way from governance based on facts and the rule of law. And free from the abuses of belief.
Per usual, this psy-ops (aka fraud) exploited both thought and emotion. Nothing about this duplicity is new except for the technological means to deceive on a genuinely global scale.
Faith-based Deceit
Our forebears envisioned a very different form of governance. To protect our liberty, they opted for evidence and facts as the centerpiece of governance under the rule of law.
Yet it was not facts but false beliefs— consensus beliefs—that took us to war in Iraq. How did this happen? Who were the perpetrators and who were the enablers?
How did intelligence fixed around a predetermined goal become a generally accepted truth?
Who inside the U.S. has the means, motive, opportunity and, importantly, the stable nation-state intelligence to succeed with deception on such a scale?
Did this latest psy-ops confirm how war is being waged—on us—in the Information Age? Was the U.S. economy hollowed out—strategically?
Were we induced to war by those masterful at pitting two sides against the middle while profiting off the misery of both?
Who could succeed with such an operation in plain sight yet with legal impunity?
How can those perpetrating this fraud remain unidentified and, like John McCain, unindicted?
The Death of John McCain
Controversy is political death for John McCain. His backers hope that his 2010 election proceeds without any exposure of his sordid past. As a key salesman for the intelligence that took us to war, they know his vulnerabilities—as do those who put him in office for that purpose.
Plus his handlers know his brittle and explosive personality. He is prone to bursts of outrage as many in the Senate can attest, particularly his oft-abused staff.
Will the facts in this Evil Doer series affect his reelection in November? Or will he be reelected based on what the mark (voters) can be deceived to believe?
"None of the above" is not yet an option on the federal ballot here in Arizona. Yet imagine a fifth term for John McCain in the Senate.
Should he fail to resign prior to November, what then for national security with him committed to an "unbreakable bond" with the nation for whom the war in Iraq was most beneficial?
Will he again sacrifice our national security? Will he again give priority to an extremist enclave that has betrayed the U.S. at every turn?
Love Thyself
John McCain has chutzpah. Despite decades of consistently corrupt conduct, he remains unbowed and even unembarrassed.
He is often unappreciated, for good reason—particularly by those who know him best. There's lots of eye rolling whenever they talk about any aspect of his behavior other than the carefully crafted McCain "brand."
People here know he's corrupt. Just look at him. His lack of character is palpable. Perhaps its essence could be bottled. Eau de McCain: the alluring scent of corruption and narcissism.
What's missing are the facts so that Arizonans (Iraqis too) can grasp how organized crime took us to war through reliably pliable personalities—like John McCain.
How will the rule of law cope with those who displaced facts with false beliefs as a means to take us into foreign wars that are not in our interest?
Knowing McCain's role in this ongoing psy-ops, why would anyone anywhere want this classic asset back in the Senate?
Why would McCain be allowed back into the Senate?
Senate marketing for the invasion of Iraq was led by the dynamic duo of Republican "maverick" John McCain and Democrat-turned-Independent Joe "I am a Zionist" Lieberman.
As Israel-First Joe set the agenda, McCain dutifully read his cue cards while hiding the nervous quiver in his hands and stifling the bottled up rage that so often comes uncorked.
What's the point of McCain back in the Senate? Why subject the U.S. to the spectacle of his indictment for treason? Why not resign now?
ATTENTION READERS
Due to the nature of independent content, VT cannot guarantee content validity.
We ask you to
Read Our Content Policy
so a clear comprehension of VT's independent non-censored media is understood and given its proper place in the world of news, opinion and media.
All content is owned by author exclusively. Expressed opinions are NOT necessarily the views of VT, other authors, affiliates, advertisers, sponsors, partners or technicians. Some content may be satirical in nature. All images within are full responsibility of author and NOT VT.
About VT
-
Read Full Policy Notice
-
Comment Policy