By Col. Eugene Khrushchev (ret.) STAFF WRITER/Editor
UNAMA HR's 2010 mid-year Report, "Protection of civilians in armed conflict" is an important milestone of the UN's lofty endeavor in Afghanistan. Also, it's deeply disturbing – due to what is claims, and what it doesn't.
Devil's advocate review questions UNAMA HR Report's vision & veracity and offers specific recommendations to make it bite to the bone, rather than bark in the dark.
Misleading mandate
UNAMA's mandate under UN Security Council Resolution 1017 stipulates, among other things, "to promote respect for international humanitarian and human rights law and the Afghan Constitution among all parties to the conflict".
To equate & promote both – international law AND the Afghan Constitution – in omnibus package, is a commendable but quixotic ambition.
While the theory & practice of international jurisprudence are universally recognized & respected as a foundation for humankind's unification – at least in the letter if not in spirit – the Afghan Constitution, as a bone of contention, is anything but.
In Afghanistan, the silent majority couldn't care less about any law, ordinance or decree, including the Constitution, issued in Kabul. The militant minority vehemently opposes foreign values, influence and presence in any shape and form – be it centralized democracy, elections, occupation or Constitution – as a blasphemous challenge to Sharia Law and the tribal traditions.
There's an emerging consensus in international experts' community that the top-down Constitution, concocted by foreigners for Afghanistan on the spur of the moment, is a provocative mismatch to the bottom-up social fabric of the country, to be eventually discarded by the new Afghan leadership.

The bottom line: international legal system can't salvage or "legalize" a discredited Constitution, but it could be perceived by the disenfranchised population as guilty by association.
As a UN entity, it is incumbent upon UNAMA to uphold international law. However, for the sake of national unity & reconciliation, it ought to forsake political correctness in favor of political impartiality and cultural sensitivity – namely, abrogating the promotion of the Afghan Constitution from its mandate as a symbol of external interference in the internal affairs of Afghanistan.
To be continued…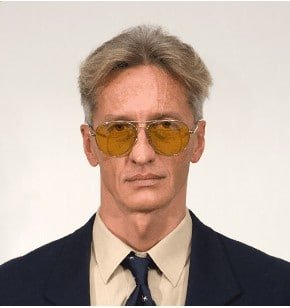 Colonel Evgeny Khrushchev, editorial board member of Veterans Today is also is the military analyst at Russia Today (RT)
Contrary to the family tradition, he didn't apply to Vladivostok Navy Academy to join the Pacific Fleet but enrolled in the Red Banner Institute specializing in Central Asian affairs.
Experience:  Afghanistan
PSYOPS officer of the 56th Airborne Assault Brigade in Gardez, Paktia, Democratic Republic of Afghanistan First Secretary of the Russian Embassy in the Islamic Republic of Afghanistan.
Yugoslavia
The Russian Airborne peace-keeping mission under the aegis of UNPROFOR.
The United States
The main mission: to promote rapport & rapprochement between Russian & American veterans, in close cohesion with US military attaché General Reppert and Special Forces General Metaxis.
* Led the 1st delegation of Soviet-Afghan Vets to the US at the invitation of VVA & VVC
* Addressed SOLIC Command and JFK Special Warfare School
* Consulted CBS 60 Minutes on the Soviet campaign in Afghanistan
* Interviewed by ABC 20/20 and Discovery Channel
* Featured by France Press, Boston Globe and USN& WR during the 1st Moscow putsch.
Inspired by Chinese strategy, Persian Sufi poetry and British cats; addicted to Country & Blues and muscle cars.
Favorite personal/personnel carrier – KA-50 Black Shark, due to financial & social constraints, settled for KTM 950 SM.
ATTENTION READERS
Due to the nature of independent content, VT cannot guarantee content validity.
We ask you to
Read Our Content Policy
so a clear comprehension of VT's independent non-censored media is understood and given its proper place in the world of news, opinion and media.
All content is owned by author exclusively. Expressed opinions are NOT necessarily the views of VT, other authors, affiliates, advertisers, sponsors, partners or technicians. Some content may be satirical in nature. All images within are full responsibility of author and NOT VT.
About VT
-
Read Full Policy Notice
-
Comment Policy