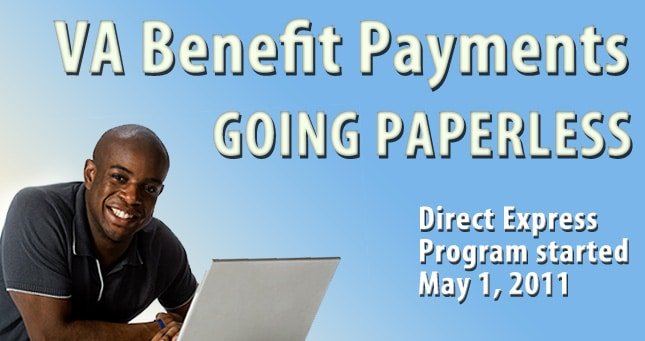 Veterans!  Here's your Top 10 News stories of the day compiled from the latest sources
We encourage you to browse our list so that you can take what you want and keep what you need
1. Father of U.S. soldier captured in Afghanistan asks for son's freedom. The father of a U.S. soldier, captured in Afghanistan two years ago, on Friday posted an online appeal asking the government of Pakistan and its armed forces to help free his son, Pvt. Bowe Bergdahl.
2. Photo gallery: Wounded Warrior Amputee Softball Team vs. FBI. The Wounded Warrior Amputee Softball Team plays a game against a team from the Federal Bureau of Investigation at George Mason University in Fairfax, Va.
3. Democrat gets GOP support for Camp Lejeune water bill.  The legislation would establish a presumptive link between the poisonous water at Lejeune and a variety of cancers and other illnesses, and would require the Department of Veterans Affairs to pay for the health care not only of veterans but of family members as well.
4. VA warns that proposed change to GI Bill would cause massive tuition delays. Lawmakers insist the measure could help as many as 30,000 veterans. But the VA says the changes would force claims workers to go back to manual processing of GI Bill payouts, a situation which caused massive delays and confusion when the college tuition program underwent a massive overhaul in 2009.
5. Air Force grounds F-22 Raptors. The U.S. Air Force has grounded its fleet of F-22 Raptors, citing concerns over the aircrafts oxygen system.
6. 1.6 percent pay hike for troops in House defense budget proposal.  Troops would receive a 1.6 percent pay raise in January and Tricare fees for veterans would be held steady under a defense budget plan released by House lawmakers on Tuesday.
7. More than 4100 graduate from the University of Kentucky.  Louisville Courier-Journal…Now, Herst wants to use his degree to aid other veterans, and he already works at the US Department of Veterans Affairs. "It's all I want to do," said Herst. "It gets me up in the morning. It makes me realize that I am a lucky person to be able to sit …
8. legislative brief.  Wilkes Barre Times-Leader  The US Department of Veterans Affairs operates the mobile veterans center to reach veterans in underserved areas. Some of the services provided through the center include: Individual and group counseling; Marital and family counseling; …

9. Mothers Who Served, World War II – Present.  The White House (blog) In honor of Mother's Day, the US Department of Veterans Affairs is celebrating the women who have served our country and taken on one of the greatest roles in life: motherhood. In doing so, we reached out to mom Veterans and their family members for …
10. Veteran's claims questionable.  Tampabay.com  Last April, Livingston applied for grants from the US Department of Veterans Affairs and Pasco County government with the hope of opening a halfway house for veterans. He envisioned a place where vets could get temporary housing plus counseling and …
HAVE YOU HEARD?

VA Encourages Vets to Go Paperless

To provide federal beneficiaries with a safer and more convenient alternative to receiving payments via paper checks, the Department of Treasury is encouraging all VA beneficiaries to elect electronic payment for recurring benefits. Learn more
IN OTHER NEWS
Broken soldier or safety threat? Ex-GI faces prison.  Florida Times-Union  Public Defender Matt Shirk, who has been lobbying for such a court, also spoke up for Snodgrass after hearing about him through a social worker with the Veterans Justice Outreach Initiative. The US Department of Veterans Affairs program is meant to …
From Soldier to Scholar: Veterans Take the College Challenge.  TakePart – Inspiration to Action  In August 2009, the US Department of Veterans Affairs implemented the Post 9-11 GI Bill which pays in-state tuition and fees for veterans who attend public colleges and universities. Mendes was among the first wave of veterans eligible to use the new …
VA relief is on the way for soldiers' in-home caregivers.  Review Times  The US Department of Veterans' Affairs will begin accepting applications for the long-awaited Caregiver Support Program on Monday. This development means help may soon be on the way for Cindy Parsons of Fostoria and her son Shane, …
VA Launches Genomic Research.  GovInfoSecurity.com  The Department of Veterans Affairs announced Thursday a national effort to recruit veterans to participate in an ambitious genomics research project. A website for the Million Veteran Program outlines multiple security measures for the effort. ..
Mo. veterans see $1 billion in federal benefits.  Westport-News  Veterans and their families receive compensation from the US Department of Veterans Affairs for pensions, disabilities and service-related deaths. In all, the VA spent more than $2.2 billion in Missouri last year. Part of that money went toward VA
Helping Our Troops With Their Own Fight at Home.  Hicksville Illustrated News  The effects of this kind of activity causes some veterans to experience symptoms of post-traumatic stress disorder, or PTSD. According to information put out by the US Department of Veterans Affairs, "Most people have some stress-related reactions …
VA program ties veteran health to genetics.  UPI.com  The US Veterans Affairs Department hopes to transform veterans' healthcare by tying veterans' health issues to genomic research, an official said Thursday. The Million Veteran Program, expanded nationally Thursday, …
Veterans Affairs Dept. Still Struggles With GI Benefit Program, Report Says.  Chronicle of Higher Education (subscription) (blog)  Although the US Department of Veterans Affairs has worked to improve its management of the Post-9/11 GI Bill Program, which provides benefits to veterans pursuing postsecondary education, the department still faces challenges in claims processing and …
A connection here? Osama's gone. Mom's day looms. AnnArbor.com Timed for Mother's Day, the US Department of Veterans Affairs just posted an interim final rule that allows the department to provide enhanced services to Moms and other family members who take care of injured vets at home. …
Expand VA day care, Charles Schumer says.  Rochester Democrat and Chronicle…Jim Blue, regional director of the US Department of Veterans Affairs/Office of Public & Intergovernmental Affairs in New York City, wrote in an email that the agency was committed to the program. "VA has surveyed the field for available sites and is …
VA center earns praise for helping storm victims.  Tuscaloosa News  On Wednesday, officials from the US Department of Veterans Affairs in Washington, DC, visited the Tuscaloosa VA to observe how the center is assisting veterans and the community after the tornado. Visiting officials included Dr. Robert Petzel, …
VETS VIEWS: Veterans successfully lobby to reinstate marker program.  Park Rapids Enterprise  Vet Centers are community based and part of the US Department of Veterans Affairs. You are eligible for Vet Center readjustment counseling if you, or a family member, served in any combat zone and received a military campaign ribbon (Vietnam, …
Top VA official blasts Dayton clinic's leadership.  DrBicuspid.com  A top US Department of Veterans Affairs (VA) official has acknowledged the "failure of leadership" that took place at the Dayton VA Medical Center's dental clinic in Ohio, where a dentist's lack of adherence to basic …
2011 session a learning experience for freshman legislators.  Bismarck Tribune  Ron Guggisberg, D-Fargo, sat on the Government and Veteran's Affairs Committee and the Judiciary Committee during the 62nd Legislative Session held at the state Capitol in Bismarck. 4-28-2011 There were a lot of fresh faces this session. …
American Legion Posts Selling Illinois Lottery Veteran's Cash Scratch-Off Tickets. AP (5/7) American Legion groups in Illinois "are selling Illinois Lottery scratch-off tickets to members. Gov. Pat Quinn signed legislation last year allowing veterans service groups to sell lottery tickets for games supporting Illinois veterans. The American Legion received the first lottery sales license awarded to a veterans group." The state DVA has made over 150 grants worth almost $8 million from the lottery ticket proceeds.
Former Wisconsin DVA Chief's Lawsuit Has Hearing. WKOW-TV  A case involving the 2009 firing of Veterans Affairs Secretary John Scocos is moving along. The second hearing in Dane County Circuit Court on the matter was held at the end of April. Scocos says he's going to be able to pursue both federal and state claims for damages, after he claims he was unjustly fired from the Department of Veterans Affairs.".
Remembrance Day Saturday At Vietnam Veterans Memorial. Holmdel (NJ) Patch The New Jersey Vietnam Veterans' Memorial Foundation's plans to its May 7 annual Remembrance Day ceremony.
The Next Step For Researchers Is Not Finding Brain Trauma. New York Times An investigation of chronic traumatic encephalopathy among professional football players notes in passing that the lead neuropathologist on a team of Boston University researchers working on the issue is Dr. Ann McKee, director of neuropathology at New England Veterans Administration Medical Centers.
Veterans' Caregivers Now Eligible For VA Benefits. Pittsburgh Post-Gazette "Family caregivers who for years have been frustrated at the lack of federal governmental support for the daily needs of loved ones severely injured in the Iraq and Afghanistan wars will be able to apply for Veterans Affairs Department benefits for the first time ever on Monday. The department this week announced it will roll out the long-awaited Family Caregiver Program, providing financial, health insurance and counseling benefits for primary caregivers of post-9/11 veterans whose physical and neurological injuries require daily attention."
WWII Women Vets Share Experiences. Baton Rouge Advocate The president of the Baton Rouge-based Women Veterans of Louisiana "will lead a panel of World War II women veterans during a 2 p.m. session Saturday at the South Regional Library. The women will share their personal stories of service and the role women played during the war."
After Severe War Injuries, A New Battlefield. Los Angeles Times A "growing number of Marines and soldiers who have suffered catastrophic wounds that will require years of care in military hospitals. The Pentagon and the Department of Veterans Affairs are scrambling to put together a continuum of long-term care" for such severely wounded personnel. Based on what trauma doctors call the Injury Severity Scale index, "the average score for battlefield casualties brought to the Landstuhl intensive care unit is at its highest level in the nearly 10 years that the US has been at war, Landstuhl's top trauma surgeon, Air Force Lt. Col. Raymond Fang, said last week." A task force of medical experts is due to report within weeks on "all the optimal acute management and rehabilitation of these more severely wounded warriors, including pain control, psychological and spiritual support, and family support."
Taxes Proposed In Pierce County Would Aid Military Families, Police. Tacoma (WA) News Tribune Voters in Pierce County, Washington "could be asked later this year to OK two very different tax proposals. One would levy a five-year, 5-cents-per $1,000 of assessed valuation property tax to help provide an array of social and mental health services to the region's military families." The United for Military Families proposal on assistance to military families, put together by a United Way vice president, could "$3 million to $4 million a year to expand mental health, counseling and an array of other services to military families." The home of …
Wounded Troops Return To The Ballfield. Washington Post "The soldiers and Marines on the Wounded Warrior Amputee Softball Team display a sense of humor that helps put at ease fans who might otherwise feel awkward watching them. The 20 men, most of whom have lost limbs on missions in Iraq and Afghanistan, nicknamed themselves the 'Body Parts.'" The team "is the brainchild of David Van Sleet, a prosthetics manager for the US Veterans Affairs Southwest Healthcare Network who doubles as the team's manager."
US Military Trails Britain In Potentially Lifesaving Drug. Stars And Stripes "A few hundred US troops injured in Afghanistan will soon become part of a study testing the ability of a potentially lifesaving drug that aids blood clotting." Although the British military began using TXA soon after a 2010 study showed that, if given within eight hours of injury, it reduced deaths by 10%, US military officials "say they prefer to wait for the results of a joint study by the US and UK, which will examine about 1,000 patients — one-third who will likely be US troops — treated with TXA at Camp Bastion, the main British base in Afghanistan."
SEAL's Mother Christens Warship In His Name. ABC World News The story of Navy SEAL Lt. Michael Murphy, killed in 2005 in Afghanistan and posthumously awarded the Congressional Medal of Honor. Today his mother broke a bottle of champagne, to christen the Navy's newest guided destroyer, the 9,200 ton 'USS Michael Murphy' in Maine.
Letter Writer Thanks Paper For Showing Family's Struggle With VA On Agent Orange. Grass Valley (CA) Union The member of a family whose Agent Orange claim was disputed by the VA writes to thank the paper for "writing the article about Agent Orange and our family's struggle with the VA."
Anniversary Noted For Agent Orange Settlement. AP On that date in 1984, "a $180 million out-of-court settlement was announced in the Agent Orange class-action suit brought by Vietnam veterans who charged they'd suffered injury from exposure to the defoliant."
Hearings Planned On Potential Louisville VA Hospital Sites. Murfreesboro (TN) Daily News Journal Two public hearings Wednesday on the issue of where to locate the new Louisville, Kentucky VA Medical Center. It notes that many veterans prefer a site adjacent to the current Rex Robley VAMC, but at least four other sites are also being considered.
Career Center To Host Veterans' Benefits Seminar. Coosa Valley (GA) News The Blue Ridge Career Center and the Department of Veterans Affairs "will host a seminar on benefits for veterans on Thursday, May 26." The seminar will provide information on the VA health benefits program, other benefits programs and other topics of interest, and Georgia Department of Labor representatives will assist veterans with resume-writing and other employment-related services.
Prime Times Calendar. The Peoria Journal Star (5/7, Davis) notes that at a May 17 meeting of the National Active and Retired Federal Employees, Julie McLamb, administrative officer with the Bob Michel VA outpatient clinic, will discuss the development of the new VA clinic in North Peoria and its programs.
Tampa Event For Homeless People Underscores Need For Centralized Services, Advocate Says. St. Petersburg (FL) Times Tampa's Homeless Stand Down and Health Fair on Friday drew over 400 attendees who "fingered pamphlets on suicide prevention and post-traumatic stress disorder and picked up backpacks, rain ponchos and $10 Publix gift cards. They signed up for birth certificates, medical care, mental health services, jobs, legal help and shelter options. In a separate room, 90 veterans enrolled for benefits, including services through a new $2 million grant from the US Department of Housing and Urban Development."
Wyoming Vet Forced To Repay Checks From G.I. Bill. KGWN-TV A medically discharged Wyoming veteran with 12 years in the Air Force, including time in Iraq, last year while taking online courses at a community college was told by the VA that he needed to repay almost $10,000 in benefits. Tom Kuehler says that he has had difficulty getting an explanation of why the money, which the college told him he was entitled to, needed to be repaid. "Getting a hold of Veterans Affairs to get answers has not been easy for Tom. 'You may as well buy a lottery ticket to get through to them,'" Kuehler says.
Veteran Who Wants To Help Homeless Has Problems Of His Own. St. Petersburg (FL) Times "Morson Livingston has proudly told his story: Retired Army chaplain, a combat veteran who ministered to troops in Bosnia. Years later, he said, the sight of homeless men in military fatigues inspired him to create a nonprofit agency to find shelter and other services for vets. But when he sought nearly $1 million in taxpayer-funded grants for his ambitious plans, and when he tried to plant his transitional housing facility in an upscale neighborhood, the spotlight turned brighter on him. His military records, including allegations he sexually harassed three women while serving as a Catholic chaplain, surfaced." The paper adds that the military service records for the founder of St. Jude's Veterans Resource Center do not support his claims of service in Bosnia and Kosovo or some uniform ribbons he wears, but he "stopped answering questions after the Times reported the sexual harassment scandal."
Fiscal Crisis Dims Personnel Initiatives For 2012. Tacoma (WA) News Tribune "The fiscal 2012 defense budget taking shape in Congress could have the fewest significant initiatives for military personnel, retirees and their families in a generation." With Congress under political pressure to rein in ballooning federal debt, military and veterans advocates "worry about preserving what has been won, seeing major new victories as politically unrealistic." When House Armed Services military personnel panel marked up a defense authorization bill Wednesday, it included a 1.6 percent military pay raise, starting in January, to keep pace with inflation, and blocked a small increase in TRICARE Prime enrollment fees for working-age retirees. But others on Capitol Hill…
War Memorial In Virginia Nears Completion. WDIO-TV "The Iron Range Veterans Memorial in Virginia honors veterans from the northland and across the country." To raise the $40,000 needed to complete the memorial's estimated $1 million cost, The Quad Cities Rotary held a fundraiser on Saturday, and the mayor of Virginia, Minnesota plans to ask the City Council to donate $5,000 as a matching grant.
Medal Of Honor Recipients Star Attractions. Lafayette (IN) Journal and Courier On Friday, "Seven of the 85 surviving recipients of the Medal of Honor visited Tippecanoe County to dedicate the new Medal of Honor Bridge on County Road 500 East. It is the only bridge in the United States named for all Medal of Honor recipients." Arriving in a UH-1 Huey helicopter, the group "made a dramatic entrance for a series of dedication and ribbon-cutting events, cheered at every stop on a day designed to hail them as heroes."
ATM Provider Links ATM Sales To Troop Support. Credit Union Times Express Teller Services, Inc., a Phoenix-based ATM vendor serving small institutions and retailers "has announced a special promotion to help support military men and women in uniform and their families. For every ATM purchased in May by area banks, credit unions and retailers, Express Teller will make a donation in their name to Fighter County Partnership, a not-for-profit organization focused on providing programs and services that aid, support and honor airmen and their families at Luke Air Force Base."
Woman Campaigns For Gold Star Plate. Macomb (MI) Daily A local woman's campaign to persuade Michigan to join the other 45 states that provide a Gold Star Family license plate to those who have lost a family member in military service. The measure, approved Wednesday, could be signed into law by Memorial Day.
Volunteers Needed To Replace Veterans Cemetery Flags. South Coast (MA) Today Volunteers "are needed to replace veterans' cemetery flags ahead of Memorial Day." The effort is being led by a VFW Post and an American Legion Post, both in Middleboro, Massachusetts.
ATTENTION READERS
Due to the nature of independent content, VT cannot guarantee content validity.
We ask you to
Read Our Content Policy
so a clear comprehension of VT's independent non-censored media is understood and given its proper place in the world of news, opinion and media.
All content is owned by author exclusively. Expressed opinions are NOT necessarily the views of VT, other authors, affiliates, advertisers, sponsors, partners or technicians. Some content may be satirical in nature. All images within are full responsibility of author and NOT VT.
About VT
-
Read Full Policy Notice
-
Comment Policy