Israel is exporting or "globalizing" Israeli and Zionist philosophy, policy and  brainwashing, or "Globalizing Terrorism, and Zionist propaganda"


Today, intellectuals and critics who continue to masquerade as "war critics' but stubbornly ignore 'the power and influence of the American-Israeli Zionists' in pursuit of wars for Israel's interest, are being perilous, irresponsible and are undermining the antiwar efforts to prevent another catastrophe and loss of life and property of innocents. They have become part of the problem and are not part of the solution.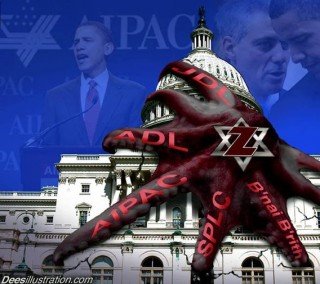 Joshua Blakeney,  is quite an impressive young man.  A  skilled and an excellent speaker who handles himself very well extempore, and walks while he talks, speaking without notes as he does, all in one breath, about Israel's 'unprecedented control over American politics,' and how 9/11 facilitated the War on Terrorism.
Fascinating to say the least!
With his intensive background in the studies of terrorism and 9/11 and his thesis which he makes in referencing a twenty year old  book by Israeli Prime Minister Netanyahu, that Israel is exporting or "globalizing" Israeli and Zionist philosophy, policy and  brainwashing, or "Globalizing Terrorism, and Zionist propaganda," he is an effective weapon in the anti-Zionist team.  I see him as one of the sharpest arrows in our quiver.
Joshua quotes James Petras saying that post 9/11 we've seen the "globalization of Zionist power" and that the Israel/Palestine conflict is "a microcosm of the GWOT"
He is cut out for bigger and better things than  journalism, academe or education. He will someday make it big in politics, either in the UK or Canada. Probably Canada. Will he be the first thinking, rational and sane Prime Minister Canada has ever had ? In my estimation, yes, within fifteen years.  Perhaps as soon as ten.
Will it be too late, by then?  Probably!
Joshua Blakeney on 9/11 and "Terrorism"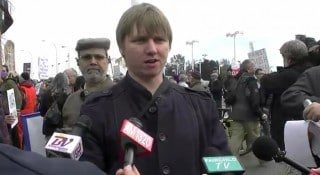 Joshua Blakeney is a freelance journalist and activist originally from Surrey, UK living in Calgary, Alberta, Canada. Joshua was the Media Coordinator of Globalization Studies at the University of Lethbridge from September 2009 to October 2010. Joshua earned a Bachelor of Arts degree in Sociology from the University of Lethbridge graduating with distinction in April 2010.
He is currently studying for a Master of Arts degree at the University of Lethbridge.
His research topic is The Origins of the Global War on Terror: Academic Debates and Interpretive Controversies.
Joshua's research became national news after he was awarded the Queen Elizabeth II Graduate Scholarship to study the Origins of the Global War on Terror.
Joshua has published articles on a variety of topics including The War on Terror, 9/11 and 7/7, Marxism, Anglo-American politics, Israel-Palestine, Zionism, with a number of media venues including Global Research.ca, Voltairenet.org, Coldtype.net, The Canadian Dimension, The Canadian Charger, VT, Montreal 9/11 Truth, 9/11 Blogger, sphr.org, and The Information Clearing House. His work has been quoted in articles in The National Post and on Rabble.ca.
Related Articles
Debbie Menon is an independent writer based in Dubai. Her main focus are the US-Mid- East Conflicts. Her writing has been featured in many print and online publications.
Her writing reflects the incredible resilience, almost superhuman steadfastness of the occupied and oppressed Palestinians, who are now facing the prospect of a final round of ethnic cleansing. She is committed to exposing Israel's Lobbies' control of 'U.S. Middle East Policy. Control' which amounts to treason by the Zionist lobbies in America and its stooges in Congress, and that guarantees there can never be a peaceful resolution of the Israeli-Palestinian conflict, only catastrophe for all, in the region and the world.
Her mission is to inform and educate internet viewers seeking unfiltered information about real events on issues of the US/Middle East conflicts that are unreported, underreported, or distorted in the American media. PS: For those of her detractors that think she is being selective and even "one-sided," tough, that is the point of her work, to present an alternative view and interpretation of the US-Israel-Middle East conflict, that has been completely ignored in mainstream discourse.
The purpose is to look at the current reality from a different and critical perspective, not to simply rehash the pro-US/Israel perspective, smoke and mirrors that has been allowed to utterly and completely dominate Mainstream discourse.
ATTENTION READERS
Due to the nature of independent content, VT cannot guarantee content validity.
We ask you to
Read Our Content Policy
so a clear comprehension of VT's independent non-censored media is understood and given its proper place in the world of news, opinion and media.
All content is owned by author exclusively. Expressed opinions are NOT necessarily the views of VT, other authors, affiliates, advertisers, sponsors, partners or technicians. Some content may be satirical in nature. All images within are full responsibility of author and NOT VT.
About VT
-
Read Full Policy Notice
-
Comment Policy