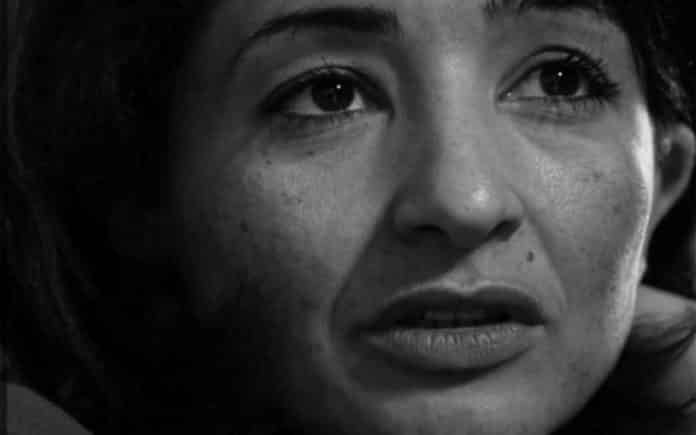 The new book We Are NOT Charlie Hebdo (discussed in the above interview) ends with a list of key suspects in the apparent false-flag operation. One of them, Jeannette Bougrab, is a "key suspect" in more ways than one.
In the article below, veteran investigative journalist Hicham Hamza reveals that Bougrab apparently got hold of the key to the apartment of Charb, the slain Charlie Hebdo editor, on the night of the attacks. Shortly thereafter, the apartment was ransacked. Bougrab later lied and claimed she never had the key.
Could this be the key that unlocks the Charlie Hebdo mystery?
On the very night of the Charlie Hebdo attacks, as Bougrab was preparing to ransack Charb's apartment and remove incriminating evidence, police investigator Helric Fredou was suicided for discovering explosive information about Bougrab's background and relationship with Charb – information apparently obtained in part from Bougrab's mother . . . who suddenly died a little over a week ago, after exhibiting "guilty demeanor" when contacted by Hamza.
So what's the big mystery? What hot items were removed from Charb's apartment by Bougrab and accomplices? What information was so sensational it led to the suiciding of Fredou and the possible murder of Bougrab's mother?
And why did Bougrab suddenly show up after the Charlie Hebdo shooting claiming she was Charb's intimate companion – a claim rejected by Charb's friends and family?
Allow me to sketch an "alternative scenario." French sources are coy about stating it directly, in public and for the record. They are concerned about harassment, legal and worse. The Sarkozy-Netanyahu network to which Bougrab belongs will sue you in a heartbeat and press charges if you look at them cross-eyed. Leading French figures who are au courant to the Charlie Hebdo inside job, people like Alain Soral and Dieudonné, face a non-stop battle against malicious prosecutions and persecutions from the usual suspects.
And the legal battle isn't necessarily the worst of it. Recall that leading French political figure Jean Marie Le Pen was beaten, and his house set on fire, one week after he announced that the Charlie Hebdo attacks were a false flag pulled off with the complicity of the French secret services. And recall that Hamza, whose investigative journalism has been exposing the Charlie Hebdo false flag operation, was recently stricken by health problems that, to informed observers, looked like a likely case of poisoning.
So I don't blame my French sources for soft-pedaling their accusations and stopping short of laying out the alternative scenario in broad daylight. But here at VT, an ocean away, we can call a spade a spade, a crook a crook, and a conspiracy a conspiracy.
The obvious interpretation is as follows:
Charb, editor of the failing and bankrupt Charlie Hebdo magazine, was approached several years ago by Bougrab, a known operative of the Sarkozy-Netanyahu network. Bougrab made Charb an offer he couldn't refuse: Attack Islam and Muslims in the most extreme, blasphemous, pornographic, ultra-offensive way imaginable, and we will take care of your financial problems and then some.
To create a cover story, Bougrab and her handlers set up the legend of an "intimate relationship" between Bougrab and Charb. They could meet for money transfers, or even share a joint bank account, without raising eyebrows.
And thus was the financially non-viable Charlie Hebdo magazine set up for the huge false flag operation last January 7th … leading to a five-million-copy print run that more than recouped the money that Bougrab's controllers had funneled into Charlie Hebdo over the past several years.
-KB
The key lie of Jeannette Bougrab
by Hicham Hamza, Panamza.com
INFO PANAMZA. Testimony collected by the police contradicts a statement by Jeannette Bougrab about her access to Charb's burgled apartment.
08/06/2015 at 10:29 p.m.
Myth: "The tabloids, in terms of investigative journalism, are not the equals of mainstream outlets Mediapart and Le Monde." This prejudice, common in intellectual and academic circles, is inane: whoever examines the history of investigative journalism, particularly in the USA and UK, knows that there are sometimes genuine scoops that serve the public interest in the tabloid "gutter" press. Take for example the case of Charlie Hebdo: Thursday, June 4th, a famous celebrity magazine called Closer published an important four-part revelation:
The real girlfriend of assassinated Charlie Hebdo editor Charb was – from March 2011 until the "last two nights" spent together – a certain "Valerie M" (her initials had previously been reported by Panamza).
Patrick Pelloux, newspaper columnist and close friend of Charb, had never heard of Jeannette Bougrab from Charb or anyone close to him.
Charb's apartment was burglarized, "excavated", and "ransacked" in the days that followed the attack on January 7th.
Jeannette Bougrab, Charb's self-proclaimed girlfriend-companion, had obtained the keys to his apartment with Charb's parents and Michel and Denise Charbonnier on the evening of January 7th.
These Closer revelations derive from records of hearings held during the police investigation into the attacks. Problem: Revelation Number 4 , from the testimony of Patrick Pelloux (taken on February 4th and publicly disclosed on June 4th) radically contradicts an assertion of Jeannette Bougrab in her book published on May 13th:
A few days after the tragedy, Charb's security officer asked me to return his belongings, starting with the key to his apartment. The key? I don't have it, I've never had it, and what would I do with it? We spent every evening at my place so that May could be in her home environment and close to her school …
Two alternatives:
Either Patrick Pelloux is fantasizing and invented the story of Bougrab obtaining the key the the very night of the attacks, just hours before the apartment was searched;
Or else Jeannette Bougrab has uttered a falsehood in categorically stating that she "never" had the key.
The second option is most likely, given Jeannette Bougrab's habit of playing fast and loose with the truth. Charb's own brother Laurent has denied, from January 10th onward, any "emotional connection" between the two. (Yet since the shooting, Bougrab has histrionically pretended to have been the love of Charb's life. -KB)
Why would Bougrab want to conceal the fact that she had access to the home of Charb in the days following the disaster? The plot thickens.
Another fact, rightly pointed out by Closer, now seems assured: contrary to what Bougrab says in her book, Pelloux did not know of any "relationship" between Bougrab and Charb.
Pelloux told police he was astonished at the attitude of Bougrab "who said she was the companion of Charb." Yet Bougrab, the State Council lawyer (soon to be Cultural Advisor to the Ambassador of France in Finland) wrote plainly of being comforted by Pelloux the day of the attack:
"I was crying, I refused to let them take me away from my love. Patrick Pelloux came out of the (Charlie Hebdo office) building and fell into my arms. He too was in tears. 'You made him happy,' he told me. 'That's the most important thing. You must safeguard that memory.'"
Here again, considering the coldness ( tinted with the formal vous ) displayed by Pelloux against Bougrab two days later on the set of the Grand Journal show on Canal + , it seems reasonable to deduce that Bougrab reinvents history as she pleases.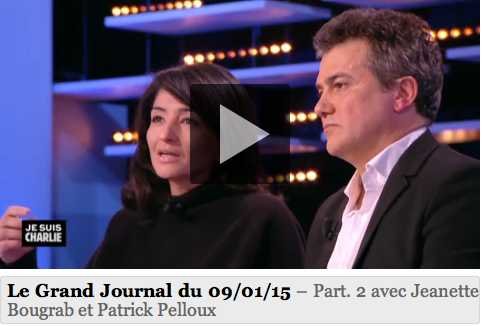 Finally, as a token of good faith, Bougrab does not hesitate to use the questionable example of Caroline Fourest who was, as pointed out by Panamza , the first public figure to evoke an alleged conjugal relationship between the UMP militant Bougrabe and the libertarian communist Charb: "Only Caroline Fourest defended me (against accusations that Bougrab invented the story of being Charb's girlfriend). She was attacked by the people of Charlie Hebdo for daring to break the code of silence!"
So who burglarized Charb's apartment the day after the attack? And what did they take?
Why did Bougrabe, a flaming Zionist and radical Islamophobe of the Sarkozy-Valls-Netanyahu network, lie about having access to Charb's domicile?
What did she do there as soon as she got hold of the keys from the (trusting? naive? abused?) parents of Charb?
To this mess , we must add a new episode: the sudden disappearance of a key witness in the Charlie case. Her name : Zohra Bougrab.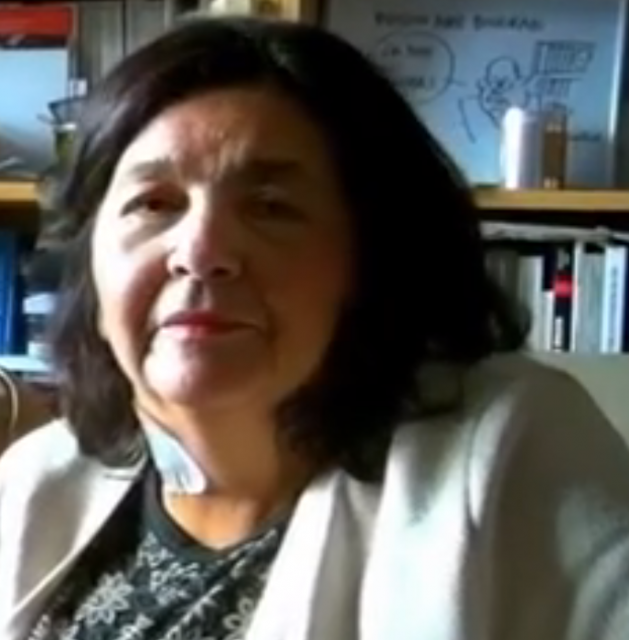 The death of Jeannette's mother, stricken by pancreatic cancer, was announced by Le Figaro and La Nouvelle République on the morning of June 4th, at the same moment Closer (with its story proving Jeannette a liar -KB) appeared on the magazine stands.
Her death would have occurred a few hours earlier on Tuesday, June 2nd. That day, Jeannette Bougrab was staying at Manos, a five star hotel in Brussels, for a series of promotional interviews about her book (RTBF , l'Avenir, Terzake, RTL) , in the wake of her comfortable interviews granted to French media (On n'est pas couché , RMC, BFM TV , C à vous, and France 3, among others).
Friday, June 5th , at St. Stephen Deols church, the funeral of Zohra Bougrab was held in the presence of Denise Charbonnier. Unlike Denise's son Laurent, who was behind the categorical denial of the " emotional connection" (between Charb and Bougrab) sent to AFP, Charb's mother seems to maintain cordial or even benevolent relations towards the woman who claims to have been the companion of her son.
Code of Silence Surrounding Fredou's "Suicide"
Last year, Zohra Bougrab appeared in a documentary by her daughter, broadcast by Canal + on December 3rd , entitled " Interdites d'école."
Curiously, if Jeannette Bougrab did not forget to " dedicate" the film to her mother and to thank many friends ( including producer Michael Fribourg, former assistant to minister Eric Besson and now financier), she made no mention whatsoever, ​​in the end credits, to the man she would claim, a month later, to have been " the man of her life." No name, last name, nickname, or even vague allusion to Charb.
In what sense precisely was Jeannette's late mother Zohra Bougrab a crucial but little-known witness in the Charlie Hebdo case?
For the following reason: she was, with her husband Lackdar, the one whose remarks would have figured in a police report overseen by a man found "suicided" on the night of January 7th to 8th. His name: Helric Fredou . His function : Assistant Police Commissioner of Limoges. Fredou had debriefed police sent to the Bougrab family during the evening of January 7th. (The Bougrabs had been given police protection because of the alleged link between their daughter and Charb.)
Helric Fredou was found with a bullet in the head while he was supposed to be writing his report, shortly after making an urgent phone call about the Bougrabs' debriefing.
"It's not my business, all that stuff, goodbye." Such was the terse telephone statement, as already mentioned by Panamza, from the late Zohra Bougrab to this author.
On Sunday, June 7th, Chantal Fredou, the mother of Helric Fredou, brooded over the grave of her son, whose father's father was also a policeman. Five months after the suspicious "suicide," she continues to question the circumstances surrounding the sudden death of Helric, who would have celebrated his 45th birthday on April 25th. Contacted by Panamza , she stated that no information regarding the police internal investigation, officially still ongoing, has yet been communicated.
Also note that Bernard Cazeneuve, Minister of the Interior, who knew Helric Fredou well, has still not answered the parliamentary question submitted ​​on January 27th by the Socialist deputy Christophe Premat about this disturbing death. Obviously the Charlie Hebdo case has not yet revealed all its secrets .
Dr. Kevin Barrett, a Ph.D. Arabist-Islamologist is one of America's best-known critics of the War on Terror.
He is the host of TRUTH JIHAD RADIO; a hard driving weekly radio show funded by listener donations at Patreon.com and FALSE FLAG WEEKLY NEWS (FFWN); an audio-video show produced by Tony Hall, Allan Reese, and Kevin himself. FFWN is funded through FundRazr.
He also has appeared many times on Fox, CNN, PBS, and other broadcast outlets, and has inspired feature stories and op-eds in the New York Times, the Christian Science Monitor, the Chicago Tribune, and other leading publications.
Dr. Barrett has taught at colleges and universities in San Francisco, Paris, and Wisconsin; where he ran for Congress in 2008. He currently works as a nonprofit organizer, author, and talk radio host.
ATTENTION READERS
Due to the nature of independent content, VT cannot guarantee content validity.
We ask you to
Read Our Content Policy
so a clear comprehension of VT's independent non-censored media is understood and given its proper place in the world of news, opinion and media.
All content is owned by author exclusively. Expressed opinions are NOT necessarily the views of VT, other authors, affiliates, advertisers, sponsors, partners or technicians. Some content may be satirical in nature. All images within are full responsibility of author and NOT VT.
About VT
-
Read Full Policy Notice
-
Comment Policy