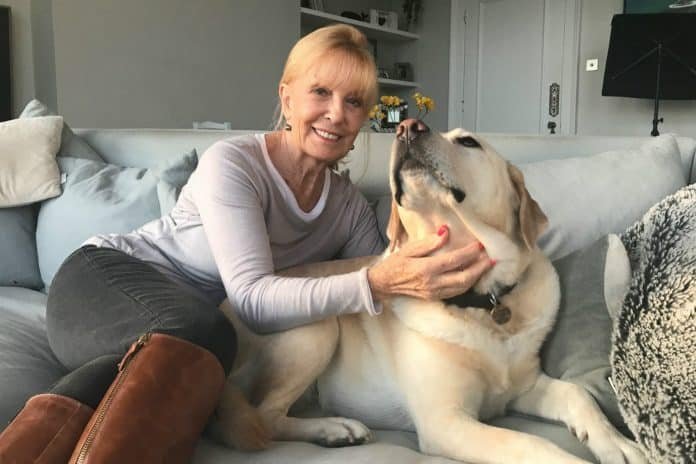 The incredible bond that pet owners create with their beloved furry animals is undoubtedly a special one. But this strong connection also seems to trigger a great deal of positive mental health advantages in humans. A 2015 Harris poll revealed that 95 percent of all people who own at least one pet believe their animal is an indisputable member of the family. The study displayed the same answers regardless of age or gender. Let's face it: we all think our pets make us happy and we love them for that. So why wouldn't there be a connection between owning a dog and having better mental health?
Let's find out more about the topic and learn exactly what these mental benefits of being a dog owner are.
Research Proves Us Right
There is even more research that comes to prove the fact that dogs positively influence our state of mind. These benefits are also valid and similarly powerful for cat owners as well. With the companionship of a pet we can steer clear from anxiety, depression and the dreaded stress, the most lethal disease of the 21st century. Emotional and mental issues often cause additional problems like substance abuse or compulsive gaming. Pets can also give us the companionship we might be lacking and they have the supreme advantage of being the most honest of our companions. A dog cannot cheat, lie or disappoint you. It can only bring you joy and a good mood while giving you its endless unconditional love.
Three decades ago, psychologist Alan Beck together with psychiatrist Aaron Katcher completed the first study on the connection between our mental health and owning a pet. They managed to commensurate the body's reactions whenever a person is interacting with their dog. Their findings were encouraging:
lower blood pressure
slower heart rate
normalized breathing
less tension in the muscles
In other words, petting a dog can make you feel less stressed, as it can actually generate physical reactions within the body. Ever since this three-decade-old study was released to the general public, more researchers have followed the lead and completed their own tests. They went even further and revealed a lot more interesting details on the connection between pets and their owners' mental health. They started recommending therapy sessions with the help of pets and turned them into a critical part of the best mental health treatment schemes.
Emotional support animals have also been trained over the years and used to provide help to victims needing support recovering from various health illnesses or surgery. Dogs can provide the physical as well as the emotional support these patients need to speed up their recovery and gain more self-confidence. The power of non-verbal communication and emotional bonding with animals, dogs, cats or even horses have all been harnessed with the help of advanced mental health programs that are part of larger therapy programs. Similar to therapeutic forms of gaming such as bingo games for the elderly, pet therapy is one of the most lucrative and result-driven forms of therapy in the mental health field.
The Hormone Effect Can't Be Ignored
Being around dogs, petting them and engaging in games with them has been proven to significantly cut the levels of stress in the body. What's even greater is the fact that these effects become immediately noticeable, in just under 5 minutes after the interaction has been completed. If you suffer from a form of social anxiety, getting a dog could help you make significant behavioral improvements.
Petting a dog can also give your serotonin and dopamine levels a boost. This is just what you need to feel good and happy while relaxing your nervous system. Plus, the levels of cortisol, the hormone responsible for inducing stress into our system can also be significantly lowered with the help of pets. Plus, oxytocin, the chemical responsible for cutting stress from our lives is also better stimulated when playing with dogs or pets in general.
If your kids tend to be hyperactive or more aggressive, getting a dog could help calm them down more easily and induce a more relaxed state throughout the day.
Stroking a dog has also been proven to lower blood pressure, so if you are suffering from the potentially dangerous effects of high blood pressure, you will also enjoy the wonderful benefits of owning a dog and playing with him every day. Low blood pressure means no health problems, which in turn will help you feel less stressed, which is amazing for your mental health.
If you are a Veteran and found this article interesting then check the site Companions for Heroes for more information on how the companionship of a dog may be just what you need!
EDITORIAL DISCLOSURE
All content herein is owned by author exclusively.  Expressed opinions are NOT necessarily the views of VT, authors, affiliates, advertisers, sponsors, partners, technicians or Veterans Today Network (VT).  Some content may be satirical in nature. 
All images within are full responsibility of author and NOT VT.
About VT
-
Read Full Policy Notice
-
Comment Policy