In his book, Spitting Image: Myth, Memory, and the Legacy of Vietnam, Professor Jerry Lembcke who served in Vietnam notes that "One of the most resilient images of the Vietnam era is that of the anti-war protester – often a woman – spitting on the uniformed Veteran just off the plane. The lingering potency of this icon was evident during the Gulf War, when war supporters invoked it to discredit their opposition.
[In fact, the continuous use of this myth by pro-war supporters and politicians is so useful that it is still used to discredit opposition to the Iraq and Afghanistan Wars. VT. Ed.
This part of our Three Part expose of the most favored myth to come out of national, political, social, cultural, and even Veterans' divisions over the Vietnam War is part review of Lembcke's book plus to show younger Vets and military families the connections between Vietnam War myths and Global War on Terror myths.
The tie that binds is that believers in this myth will not only be found in the Republican Party but across the political spectrum because both conservatives and liberals have used the myth to their advantage with Vets either caught in the middle or collaborating in making myth reality.
Robert L. Hanafin
Major, U.S. Air Force-Retired
Veterans Today News Network &
Our Troops News Ladder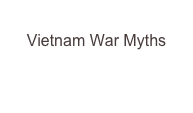 Jerry Lembcke demonstrated what we know to be true, and in fact challenge any believers in this myth to straighten us out by providing the main ingredient to make myth reality – solid proof. Jerry was the first sincere scholarly researcher to show that not a single incident of this sort has been convincingly documented. Rather, the anti-war Left saw in Veterans a natural ally, and the relationship between anti-war forces and most Veterans was defined by mutual support. The entry of Vietnam Vets or any Veterans into the anti-war movement would have had the impact of suppressing such spitting incidents.
That said, we challenge any believer in this myth to show documented proof (photos or news paper archives) that show any Vietnam Era or War Veteran being spit on as they return from any overseas tour during the Vietnam War. We mean actually spitting on them NOT shunning them or putting them down as most mainstream VSOs did back in the day. This of course could be spun into a form of spitting on Veterans.
Indeed it was reported that one Soldier wrote angrily to Nixon's Vice President Spiro Agnew that the only Americans who seemed concerned about the Soldier's welfare were the anti-war activists. While Veterans were sometimes made to feel uncomfortable about their service, this sense of unease was, Lembcke argues, more often rooted in the political practices of the Right. Tracing a range of conflicts in the twentieth century, Lembcke the Sociology Professor illustrates how regimes engaged in unpopular conflicts often vilify their domestic opponents for "stabbing the boys in the back."
[This is what Part Three will be about: The Conservative Stab in the Back Myth. VT. Ed.]
Lembcke concluding with something that even conservative Veterans can relate to and shun, an account of the powerful role played by Hollywood in cementing the myth of the betrayed veteran through such films as Coming Home, Taxi Driver, and Rambo, Jerry Lembcke's book stands as one of the most important, original, and controversial works of socio-cultural history in recent years.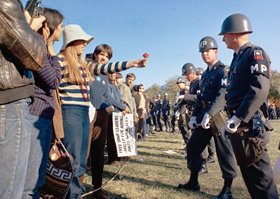 Library Journal notes that images of antiwar protesters, almost always women [as shown in this photo of an anti-war protest at the Pentagon during the Vietnam War], spitting on returning Vietnam veterans have become a shameful part of America's collective memory.
Lembcke a Sociology Professor at Holy Cross University, MA, and a member of Vietnam Veterans Against the War (VVAW), presented a well researched and rational indictment of this myth — an illusion [frankly among many illusions] created by the Nixon-Agnew administration and an unwitting press to attribute America's loss in Vietnam to internal dissension [today the ploy is used to protray dissension to mean only LIBERALS did it. The ploy is still used to stiffle dissent to the war(s) in Iraq and Afghanistan, and now that they are Democrat war(s) we look for the use of such myths across party lines. VT. Ed]
In fact, the antiwar movement and many Vietnam Veterans were closely aligned, and the only documented incidents show members of the VFW and American Legion spitting on their less successful Vietnam peers. [Spitting Image, pgs. 54 & 78 plus sources cited]
But Lembcke's most controversial conclusion is that posttraumatic stress disorder [PTSD] was as much a political creation — a means of discrediting returning vets who protested the war as unhinged — as it was a medical condition. The image of the psycho-vet was furthered through such Hollywood productions as 'The Deer Hunter' and 'Coming Home.' This forceful investigation challenges the reader to reexamine assumptions about the dark side of American culture that glorifies war more than peace.
[This angle on PTSD is reflected in B.G. Burkett's Stolen Valor when he takes VVAW and later Vietnam Victims of America (VVA) to task for their advocacy of the recognition of PTSD. VT. Ed]

ABOUT THE AUTHOR: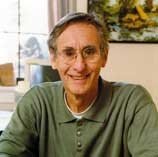 Jerry Lembcke is Associate Professor of Sociology at Holy Cross College in Massachusetts. In 1969 he was a Chaplain's Assistant assigned to the 41st Artillery Group in Vietnam.
If our readers, especially those who passionately believe that Vietnam Veterans were spit on in significant numbers, will provide us links to documented evidence, hell even one sample of actual documented evidence, of a Vietnam Veteran being spit upon (police report, photo, news paper article,) we will forward such evidence to Dr. Lembcke and other scholars who have challenged THE MYTH in such scholarly detail and demand that they revise thier findings accordingly.
Robert L. Hanafin
Major, U.S. Air Force-Retired
Veterans Advocacy Editor
More Reviews and Recommendations
The views expressed herein are the views of the author exclusively and not necessarily the views of VT, VT authors, affiliates, advertisers, sponsors, partners, technicians, or the Veterans Today Network and its assigns. LEGAL NOTICE - COMMENT POLICY
Posted by
Robert L. Hanafin
on August 26, 2009, With Reads Filed under
Veterans
. You can follow any responses to this entry through the
RSS 2.0
. You can skip to the end and leave a response. Pinging is currently not allowed.