HOME CAREGIVER TIPS FOR LOVED ONES WITH DEMENTIA/
PROBLEM SOLVING STRATEGIES
By Carol Duff RN, BA, MSN STAFF WRITER
There are many behavior problems that can accompany dementia. Whether a person will have none or some of these problems vary greatly from one person to another. There can be many reasons for difficult behaviors such as:
Changes taking place in the brain.    
Events or factors in the environment, such as loudness.   
A task such as a bath may trigger difficult behavior.     
Your loved one may just not feel well.
 You will find it helpful to try to understand why your loved one is behaving in a particular way.  If you can determine what is causing or triggering behaviors, then you may be able to prevent difficult behavior from repeating itself. People with dementia suffer progressive brain damage which can affect their behavior. This is important to remember when planning interventions for behavior problems. The person with dementia may also have medical problems which can also affect behavior.       
CAUSES OF COMMOM PHYSICAL AND EMOTIONAL PROBLEMS:
Effects of medication. People with dementia and older adults are at risk of overmedication, reactions in the use of combinations of drugs, and side effects of the drugs.      

Hearing, vision, smell, taste, and touch decrease in the older person and are no longer reliable indicators for the person with dementia. 

Acute illness such has urinary tract infection.

Chronic illness such as diabetes, congestive heart failure, heart disease and chronic pain from arthritis, headaches, or ulcers.

Dehydration because the person with dementia may no longer recognize he is thirsty.

Constipation which can lead to fecal impaction which can contribute to delusional behavior.

Depression which has symptoms such as impaired concentration, memory loss, apathy, and sleep disturbances which mimic those of dementia. 

Fatigue caused by disrupted sleep pattern which can cause anger or agitated behaviors.

Physical discomfort, when a person's immediate needs are not being met.
CAUSES RELATED TO THE ENVIRONMENT:
Environment is too large and thus confusing.

Too much clutter can be overwhelming.

Excessive stimulation such as too much music or sound can cause the saturation point where stress is not manageable.

Lack of orientation information cues such as recognition of different doors and signs may lead to confusion. A simple line on the floor can be helpful to lead the care recipient to areas. Post-it notes, labels, signs, calendars, and large faced/numbered clocks will assist in orientation.

An unstructured environment can lead to frustration and confusion.  Structure and consistency is important. Plan activities for when the person with dementia is most active and alert.

An unfamiliar environment is confusing. A routine will offer a sense of comfort.

As evening approaches symptoms of agitation may increase.  You can turn on lights as evening nears and give your care recipient a single task to focus on.
CAUSES RELATING TO TASK:
Task may too complicated; such as getting undressed and bathing.

Too many steps when only one or two can be understood.

Task is not modified for increasing impairments.
Task is unfamiliar and those with dementia lose ability to learn new tasks.  CAUSES RELATED TO COMMUNICATION:  
THE PERSON WITH DEMENTIA CAN BECOME AGITATED AND ANGRY BECAUSE HE OR SHE DOES NOT UNDERSTAND OR BECOMES FRUSTRATED IN NOT FEELING UNDERSTOOD.
 PROBLEM-SOLVING: It is important to try to recognize factors that trigger uncooperative behavior.  Keeping a log is helpful in identifying any patterns.
When does the problem occur?
Who was involved?
Who was affected by the behavior?
What emotion was expressed? Frustration? Fear? Anger?
Carefully review the four categories described and try to find causes for behavior.
Develop a list of alternative strategies in how you respond.  Be creative. Seek suggestions from others.
Decide which strategy you will try first.
Problem solving is a process of trial and error. Be flexible.
Reassure your loved one after an upsetting situation.  Show that you care and understand.
Your loved one is not deliberately trying to be difficult; this is caused by the organic brain disease.
Ask for help. 
---
References:
AlzOnline: Caregiver Compass Reading Room: Retrieved  April 30, 2008 from http://alzonline.phhp.ufl.edu/en/topics
Boyd, M. (2002). Psychiatric nursing: Contemporary practice (2nd edition). Philadelphia, PA: Lippincott. 
Ignatavicius, D. and Workman, M. (2006).  Medical-surgical nursing:Critical thinking for collaborative care (5th edition).  St. Louis, MO: Elsevier Saunders. 
Lewis, S., Heitkemper, M., and Dirksen, S. (2004). Medical-surgical nursing: Assessment and management of clinical problems (6th edition).  St. Louis, MO: Mosby.   
Mace, N. and Rabins, P. (2004). The 36-hour day (6th ed.) Baltimore, MD: The Johns Hopkins University Press.  
Robinson, A., Spencer, B., White, L., (2007). Understanding difficult behaviors: Some practical suggestions for coping with Alzheimer's disease and related illnesses. Ypsilanti,           MI:  Eastern Michigan University.  
---
Developed in 2008 by Carol Ware Duff, RN, BA, MSN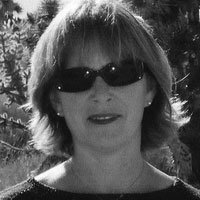 Carol graduated from Riverside White Cross School of Nursing in Columbus, Ohio and received her diploma as a registered nurse. She attended Bowling Green State University where she received a Bachelor of Arts Degree in History and Literature. She attended the University of Toledo, College of Nursing, and received a Master's of Nursing Science Degree as an Educator.
She has traveled extensively, is a photographer, and writes on medical issues. Carol has three children RJ, Katherine, and Stephen – one daughter-in-law; Katie – two granddaughters; Isabella Marianna and Zoe Olivia – and one grandson, Alexander Paul. She also shares her life with her husband Gordon Duff, many cats, and two rescues.
ATTENTION READERS
Due to the nature of independent content, VT cannot guarantee content validity.
We ask you to
Read Our Content Policy
so a clear comprehension of VT's independent non-censored media is understood and given its proper place in the world of news, opinion and media.
All content is owned by author exclusively. Expressed opinions are NOT necessarily the views of VT, other authors, affiliates, advertisers, sponsors, partners or technicians. Some content may be satirical in nature. All images within are full responsibility of author and NOT VT.
About VT
-
Read Full Policy Notice
-
Comment Policy