PERSONAL CARE TIPS
SAFE AND EFFECTIVE BATHING PRACTICES FOR DEMENTIA SUFFERERS
Carol Duff MSN, BA, RN
Bathing is a multi-step process 
Bathing is one of the activities of daily living that is most affected by dementia. 
There are many steps in the process of bathing and these steps can seem very difficult for the person with dementia.    
Why can bathing be difficult?        
The reason for bathing may have been forgotten by your loved one.       
Resistance to bathing may be caused by being naked or undressed.         
Communication necessary for the steps of the bathing process may be too overwhelming for your loved one.        
Changes in the perception of hot and cold-water temperatures can create confusion.         
The feel of water on the skin may seem different, especially during showering.        
Fear of water or being hurt by it may result from this change of feeling.        
There may be a fear of the sound of running water.       
There may also be a fear of soap or a washcloth.          
Your loved one may fear falling in the slippery, wet areas.
     What can you do to help with bathing? 
General tips for bathing:       
Remember, bathing is an individual and personal activity.      
Embarrassment may accompany washing the genital area but cleanliness is very important to avoid irritations and rashes.        
Place a towel over the shoulders or other private parts of the person with dementia for warmth and/or modesty.  You want to always protect your loved one's privacy and dignity.         
Pay attention to daily routines and follow them, helping to establish a sense of security.      Establish whether tub baths or showers are preferred and  adhere to the usual time of day your loved one prefers.      
Progress with bathing in the same order the individual is comfortable with.  

   

For example, a man may have always shaved before showering.  

    

Maintaining order offers structure, which decreases the stress of the unknown.  

   

Using these routines helps your loved one compensate for a feeling of "loss of control."        
Show the action you want your loved one to perform/do to offer visual assistance.        
Keep bathing supplies in the same place, which will help in preparing for the bath or shower. 
Do not force a person to do these activities.  If there is resistance:       
Promise ice cream, a walk outside, give a backrub, encourage deep breathing for relaxation, or offer something else your loved one enjoys to encourage him or her to work with you.
Steps for bathing:·       
Talk with a calm voice and use short and simple instructions.         
Prepare the bath or shower and announce, "Your bath is ready."        
Check to make sure the temperature of the bathroom is comfortable.        
Make sure the temperature of the water is comfortable and safe.        
Set the temperature on the water heater at 120 degrees F. or lower to avoid scalding.       
Clearly mark red on the hot water faucet and blue on the cold. Duct tape can be used, as it comes in blue and red.         
Use only two to three inches of water in the tub and never leave the person alone.
Proceed to the next step in the process.
Give a gentle suggestion such as, "It is time to unbutton your shirt" for each step of the process of undressing.         
If your loved one does not want to remove clothing for bathing, allow him or her to wear clothing or a bathing suit into the bath or shower.  The water on the clothing will probably cause him or her to remove the clothing.         
Ensure complete safety in entering or exiting the tub or shower.       
Do not use bath oil as this can make the surfaces slippery.        
Maintain a slip free surface and avoid puddles on the bathroom floor.       
Attach non-slip appliqués, commonly available from most drug stores, to the bottom of the tub and shower to decrease slipping.        
Install secure grab bars to avoid slipping.       
Use hand held hoses and bath seats with rubber tipped legs.         
Do not be in a hurry to finish the bathing process.        
Your loved one may have forgotten the words for various body parts so remind him or her by saying, "Now wash your arm," while touching his or her arm.          
Check all areas of the body for redness, sores, and rashes, and if any appear, seek immediate health care attention.        
Be very watchful of pressure sores (reddened or open areas on the skin) on people who sit or lie down much of the time.
These sores can create infections and must be immediately checked by a doctor.
Common areas for pressure sores. 
After bathing, apply body lotion to improve dry skin, especially in the cold weather months. 

Use powder to decrease the friction of rubbing skin, but be careful since powder on the floor can be slippery. 

You may wish to use cornstarch in the place of powder because it is hypoallergenic and inexpensive, but will also make the floor slippery.
General tips for making the bathing area safe.
Remove any items from the bathroom that may be a distraction.

 Cover or remove mirrors if your loved one becomes distracted and thinks there is someone else in the room.

Put away electrical appliances.

Place a lock on the medicine cabinet to stop medication misuse or poisoning.

Remove locks from the bathroom doors
Remember: 
Your praise and encouragement is very important to the person you are caring for
The following are some websites to provide you with more information about bathing and bathroom safety:
---
AlzOnline. Caregiver Compass Reading Room: Help with bathing.  http://alzonline.phhp.ufl.edu/en/reading/tet_bathing.php MedicineNet.com. Home safety information (check out bathroom safety section). http://www.medicinenet.com/alzheimers_disease_home_safety_information/page5.htm 
National Alzheimer's Association. Personal care.http://www.alz.org/national/documents/brochure_personalcare.pdf  
---
Websites for assistive devices for bathing:       Assistive devices. http://www.independentliving.com/        
Hardware for grab bars, etc. www.wingits.com 
---
References: AlzOnline: Caregiver Compass Reading Room.  Retrieved April 30, 2008 from http://alzonline.phhp.ufl.edu/en/topics
Boyd, M. (2002). Psychiatric nursing: Contemporary practice (2nd edition). Philadelphia, PA: Lippincott. 
Ignatavicius, D., & Workman, M. (2006).  Medical-surgical nursing:Critical thinking for collaborative care (5th edition).  St.Louis, MO:
Elsevier Saunders. Lewis, S., Heitkemper, M., & Dirksen, S. (2004). Medical-surgical nursing: Assessment and management of clinical problems (6thedition).  St. Louis, MO:
Mosby. Mace, N. & Rabins, P. (2006). The 36-hour day: A family guide to caring for people with Alzheimer disease, other dementias, and memory loss in later life (4th edition).  Baltimore, MD: The Johns Hopkins University Press.  
Robinson, A., Spencer, B., & White, L. (2007).  Understanding difficult  behaviors: Some practical suggestions for coping with Alzheimer's disease and related illnesses. Ypsilanti, MI: Eastern Michigan University.
---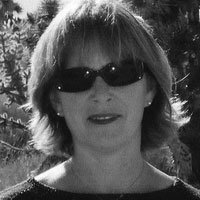 Carol graduated from Riverside White Cross School of Nursing in Columbus, Ohio and received her diploma as a registered nurse. She attended Bowling Green State University where she received a Bachelor of Arts Degree in History and Literature. She attended the University of Toledo, College of Nursing, and received a Master's of Nursing Science Degree as an Educator.
She has traveled extensively, is a photographer, and writes on medical issues. Carol has three children RJ, Katherine, and Stephen – one daughter-in-law; Katie – two granddaughters; Isabella Marianna and Zoe Olivia – and one grandson, Alexander Paul. She also shares her life with her husband Gordon Duff, many cats, and two rescues.
ATTENTION READERS
Due to the nature of independent content, VT cannot guarantee content validity.
We ask you to
Read Our Content Policy
so a clear comprehension of VT's independent non-censored media is understood and given its proper place in the world of news, opinion and media.
All content is owned by author exclusively. Expressed opinions are NOT necessarily the views of VT, other authors, affiliates, advertisers, sponsors, partners or technicians. Some content may be satirical in nature. All images within are full responsibility of author and NOT VT.
About VT
-
Read Full Policy Notice
-
Comment Policy