THE REGULATION OF CIGARETTES AND TOBACCO PRODUCTS NOW FALLS UNDER THE PURVIEW OF THE FDA
By Carol Ware Duff  MSN, BA, RN
With the House placing their okay on the bill that will give the U.S. Government the broad regulatory power to control cigarettes and other tobacco products, Congress has completed the process, which will give the government the ability to regulate tobacco which contains the drug nicotine.  This is not a violation of our rights as individuals.  This places us all, smokers and non-smokers on a level playing field.  Those who wish no contact with cigarette smoke now have the chance to accomplish just that. 
The President has promised his signature, which will turn this bill into law.
The House voted 307-97 in favor of the bill on the following day that the Senate gave their approval.  Tobacco will now be under the control of the Food and Drug Administration (FDA), who will be able to place limits on the manufacturing and marketing of tobacco which will stop short of allowing for the banning of cigarettes or nicotine which is tobacco's addictive ingredient. 
An addiction to the drug nicotine is one of the hardest addictions to control.  Just ask anyone who has tried to stop smoking. 
     Tobacco manufacturers will be paying fees and registering with the FDA and supplying lists of all the products that they make. This should add up to millions of dollars spent affording the FDA the opportunity to regulate this plant product which produces nicotine.  Only one tobacco company, Altria Group, Inc.'s Philip Morris, has not opposed the plan
Some additional actions required of the tobacco manufacturers will be larger legal warnings on cigarette packages.  Banning most flavored products (which have gotten the attention of underage smokers), restrictions on vending machine sales, and additional restrictions on print advertising, which has often targeted children, are also part of the new plan to keep tobacco out of the hands of children.  The FDA will have the final say over new products and the marketing claims of "low tar" and "light."
By 1993, the Environmental Protection Agency had issued its report titled "Respiratory Health Effects of Passive Smoking: Lung Cancer and Other Disorders," which gave cigarette smoke the distinct description as being a class-A carcinogen, similar to asbestos, radon gas, and benzene.  Did this dire classification push the Occupational Safety and Health Administration of the U.S. Department of Labor to restrict second hand smoke exposure?  No!  Do you ask why? 
The very powerful tobacco lobby has until now prevented major legislation, but that has not stopped a national response to the dire warnings of the EPA in its second hand smoke description and labeling second hand smoke as a class-A carcinogen.  While the tobacco lobby was able to  prevent federal restrictions in the past, local cities and towns, and eventually states have enacted smoking restrictions that prevent widespread exposure to second hand smoke.  "Seeing the writing on the wall," so to speak, the tobacco lobby proposed far less restrictive legislation on the state level, which would take precedence over local limitations.
The tobacco companies and their  lobbyists have fought tirelessly against protection of non-smokers from the egregious acts of smokers.  For instance, when the state of Maryland tried to enact legislation to protect indoor workers, the tobacco lobby strongly opposed these efforts.  A great deal of effort was made to muddy an election issue here in Ohio.  Before an election, in which the city of Toledo would go smoke free in its buildings, numerous ads in the local paper, were published to help the public decipher the actual wording of the ballot to insure that voters would know how to vote the way they intended. Confusing and murky language was a trick used by the tobacco companies to bamboozle the population into voting against the smoking ban.  This sabotage effort on the part of the tobacco lobby could not halt the restrictions that require ventilation in all indoor smoking areas except bars where alcohol is the main product served.  Of course, now we do have completely smoke free environments in many states, and other states are working on legislature to join the ranks of enforcing smoke free zones for non-smokers. 
Even beyond the fact that second-hand smoking can cause lung cancer, it also causes childhood asthma, obviously not in the smoker, but in his or her children.  How often have you see children sitting in a car, with their parent or caregiver smoking, often with the windows up.  States have laws that children must be in seatbelts or special care seats.  How about a law that states that children will not be exposed to cigarette smoke in enclosed areas, such as cars. If parents do not have the good sense to protect the lives of their children, there will have to be mandated safety measures put into place to protect the children.  Childhood asthma is ever increasing and one has logically to surmise that smoking parents contribute to this malady. 
How does this affect veterans and the veterans organizations such as the VFW?  These organizations are protected against smoking bans. The tobacco industry went to the VFW as bar owners to use their veteran lobbying power to fight against Ohio citizens on this vital health issue.  What is worse for the people of Ohio?  Eventually regulations were enacted that exempted these "private clubs."  The turn is this, Legion and VFW members, many life long smokers, many pushed into smoking by the military, many Agent Orange victims, many sufferers of Gulf War Illness, are the people who most need protection from cigarette smoke.  
The freedom the Legion and VFW won and tried to win for everyone is the freedom to suffer and die at public expense.  Every cent spent treating smoking related diseases and illnesses in veterans takes money away from medical care for veterans whose illnesses were not related to substance abuse and an irresponsible life style. Is smoking in today's world a form of drug abuse?  Now the FDA will look upon cigarettes and tobacco products as a drug that can be regulated.  Current cigarette manufacturing techniques which include complex hybridization, genetic modification, and ultra-addictive chemical enhancers has created a product that delivers new potential carcinogens it will take scientists decades to decipher.  No other substance purposefully entering a human body could possibly have as many potential dangers.  There are several substances contained in tobacco products that would be illegal to take to the dump.
Some tobacco companies have seen the need to change their profiles and become part of the "good guy" group so they now sponsor anti-smoking campaigns.  Any exposure tobacco receives only places it within the observance of the children who have become their target audience.  I encourage you to view any television sitcom or movie and see how often someone lights up a cigarette.  Does this improve the writing, dialog, meaning of the particular scene?  No, this is what is called product placement, without the specific name of the product in clear view.
Big tobacco has fought long and hard to keep their particular drug out of any regulatory hands.  Now let us see how far the FDA is willing to go to insure the safety of our children against the drug, nicotine.  With regulation of cigarettes and tobacco products on our horizons, more states will be able to produce environments that are safe for the non-smokers, of which children are the most important part. 
Our neighbors, outside the United States, should be wary of the tobacco push, which will certainly come to their countries, as big tobacco seeks to keep their profits up. 
---
Carol Duff is a regular contributor on health issues
 and a member of VT's editorial board.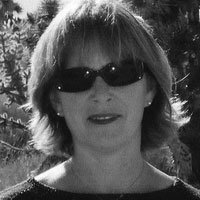 Carol graduated from Riverside White Cross School of Nursing in Columbus, Ohio and received her diploma as a registered nurse. She attended Bowling Green State University where she received a Bachelor of Arts Degree in History and Literature. She attended the University of Toledo, College of Nursing, and received a Master's of Nursing Science Degree as an Educator.
She has traveled extensively, is a photographer, and writes on medical issues. Carol has three children RJ, Katherine, and Stephen – one daughter-in-law; Katie – two granddaughters; Isabella Marianna and Zoe Olivia – and one grandson, Alexander Paul. She also shares her life with her husband Gordon Duff, many cats, and two rescues.
ATTENTION READERS
Due to the nature of independent content, VT cannot guarantee content validity.
We ask you to
Read Our Content Policy
so a clear comprehension of VT's independent non-censored media is understood and given its proper place in the world of news, opinion and media.
All content is owned by author exclusively. Expressed opinions are NOT necessarily the views of VT, other authors, affiliates, advertisers, sponsors, partners or technicians. Some content may be satirical in nature. All images within are full responsibility of author and NOT VT.
About VT
-
Read Full Policy Notice
-
Comment Policy