By Carol Ware Duff MSN, BA, RN
Shingles is an malady that can cause blisters which can produce intense pain and affect the way you deal with the usual activities of daily living.  There is an  adult vaccination that can give you protection against Herpes Zoster.
Shingles is a neurocutaneous (nerve/skin) disease whose full name is varicella zoster virus (VZV). Shingles is simply a viral infection of the nerve roots.  With this viral infection there is usually pain and a rash on one side of the body.  The rash follows along the path of the nerve, therefore it will usually be in the shape of a strip or band. If someone else in your family has had shingles, you are four times more likely to also get it. About one million people in the United States suffer from shingles every year and one half of these will be over 60. More than half of the people who reach 85 will develop shingles.
Having chickenpox earlier in life is a reason for a later-in-life visit from shingles.  The chickenpox (varicella) virus usually stays dormant after the initial case of chickenpox but sometimes the virus reawakens after remaining inactive for most of your life.  People who have weakened immune systems, have been injured, are stressed,  or take certain medicines may suffer with shingles. The process of aging can be the stressor to reactivate the varicella virus. Having cancer or being treated for cancer can produce a case of shingles.  For most people shingles is a one time illness and will develop after the age of 50.
Shingles is not contagious but someone with the shingles rash can spread chickenpox to anyone who has never had chickenpox or has not been vaccinated against varicella. The fluid from the blister of shingles can cause a person who has never had chickenpox to get it.
If you have shingles you should stay away from anyone who has an immune system disorder, pregnant women, and of course babies before they are vaccinated against varicella. After the rash heals you will not be able to infect anyone.  Remember you cannot give another person shingles, but do stay away from anyone who is currently ill. Covering the blisters with a bandage that will absord the liquid that seeps from the rash/blisters will help to stop the spread of the virus.
The symptoms for shingles usually come in stages which may begin with a headache or sensitivity to light, feeling like you have the flu without the fever, itching, tingling and pain of the skin with a rash developing a very few days later.  The rash becomes blisters filled with fluid and will eventually crust over.  These blisters will take two to four weeks to heal and may ultimately leave scars or skin discoloration. The rash can range from severe, to mild, to cases with no rash appearing at all.
If you have shingles for a long time, or have the rash on your face you can experience changes in how you function mentally, changes in your sight, feeling of dizziness and weakness.  If any of these problems occur you should call your healthcare provider immediately.  Pain is felt by almost everyone who has shingles and for some, this pain may be the worst they have ever experienced.
Herpes Zoster has no cure, but you can receive treatment to help you feel better sooner and to prevent other problems.  The earlier you begin treatment, the quicker treatment will work and  you can feel better.
Treatment for shingles may include antiviral medications to decrease the viral activity that causes the pain and will decrease the recovery time. Antivirals which can be taken orally or given intravenously (though the vein) keep the shingles virus from multiplying, can decrease the period of rash formation, decrease pain during the active stage of the illness, and reduce the possibility of complications. Antivirals work especially well in those over 50, those who are immune compromised, and those who have the rash on the face, near an eye, and/or on the forehead.
There are medications to treat long-term pain caused by shingles. These medications may include skin creams, pain medicines, or antidepressants.  It is important that you take your medicine as directed and keep you skin clean. Topical antibiotics may be used to prevent skin infection and  over the counter pain medications such as aspirin, ibuprophen, and acetaminophen can help to reduce the pain. Corticosteroids such as prednisone can be given for those under 50. Those who have severe, unrelenting pain may need nerve blocking injections and or require opiods such as morphine, codeine, or oxycodone.
Medications may reduce your chances of developing complications from shingles.  One of the major complications of shingles is postherpetic neuralgia also called disseminated zoster. Postherpetic neuralgia is associated with pain, and or headache that occurs as a complication of having shingles.  This severe complication  can last for an extended period of time from 30 days to months and years. People who develop shingles after age 50 and who have severe rash and pain during their episode of shingles are those with the greatest risk for developing this complication.
Postherpetic neuralgia is associated with intense pain that may make it difficult to sleep, eat, and to perform the activities of daily living.  Because it causes such pain and is distressful, there is an increase in the risk of developing depression. This complication is hard to treat, therefore early treatment with antivirals is necessary.
Postherpetic neuralgia can last up to a year and medications that can be given to alleviate symptoms are antidepressants, opioids, and anticonvulsants.  Early treatment may prevent this complication and it is important to seek early treatment because as many as 40% to 50% of people who develop postherpectic neuralgia do not respond to treatments. Approximately 90% of those who develop postherpetic neualgia will have allodynia or pain from something that would not normally cause pain, such as a breeze on the skin.  This feeling can be quite disconcerting.
Another complication from herpes zoster is disseminated zoster which is a blistery rash that spreads over a large portion of the body and can affect the heart, liver, lungs, pancreas, joints, and intestinal tract.  There may be temporary weakness as the nerves that control movement are affected.  Shingles can affect the nerves that arise from the brain (cranial nerves) and cause pain, inflammation, loss of feeling in one or both eyes, may threaten vision, rash may appear on the side and tip of the nose (Hutchinson's sign), intense ear pain, rash around the ear, mouth, on face, neck and scalp and loss of movements of the facial nerves (Ramsay Hunt syndrome).  There can be loss of hearing, dizziness, loss of taste, dry mouth, ringing in the ears, and dry eyes. Inflammation and possible blockage of blood vessels can lead to a stroke. There is always that chance of a bacterial infection of the open skin/ blisters.  Herpes zoster opthalmicus is a rash on the cheek, nose, forehead, and around one eye.  Prompt attention from an ophthalmologist (eye doctor) is needed for this type of shingles. Meningitis can also be a serious complication from having shingles.
Since anyone who has gotten the childhood disease varicella can later get shingles, it is wise to get vaccinated to prevent this painful and annoying occurence. The Centers for Disease Controland Prevention (CDC) recommends the vaccine for those over 60 who have never had shingles. The vaccine (Zostavax) for the prevention of shingles has been recommended for those over 60 since the spring of 2006. This is recommended for those over 60 whether or not that they have had shingles before.  If you have never had  chickenpox you should get the chickenpox vaccination which will mean that you will not get shingles. If you have not had chickenpox or the chickenpox vaccine, avoid being near anyone who has shingles until after their rash and blisters have healed.  Remember that fluid from a shingles blister can cause a case of chickenpox, but not a case of shingles.
The herpes zoster vaccine gives immunity to shingles within 30 days and the length of the protection is not definitively known because the vaccine has not be in use for an excess of years.  It is hoped that there will be life-time immunity. This vaccine should not be given to those who have allergies to gelatin, neomycin (either topical or systemtic), to those with primary or acquired immune deficiencies such as lymphomas, leukemia, malignant bone marrow, or lymphatic system neoplasms, and human immunodeficiency virus. Those who have had high-dose corticosteroids (20 mg/day or 2 mg/kilogram/day of prednisone or an equal dose of other systemic corticosteroids should not receive the vaccine because steroids will decrease the immunity level that the vaccine would provide.   People who are being treated for active tuberculosis, women who are pregnant,and those who have an acute illness should not be vaccinated.
Some of the new drugs to treat rheumatoid arthritis, ankylosing spondylitis, psoratic arthritis, and Crohn's disease can cause reoccurences of shingles. These drugs are called TNF (tumor necrosis factor) alpha blockers and work by removing the out of control immune responses that cause these diseases. Some of these drugs are Kineret, Humira, and Remicade and it is found that they can reactivate the shingles virus. With the increase chance of reactivation of the herpes zoster virus, there does not seem to be the increased chance of severe shingles with postherpectic neuralgia. Usually taking the herpes zoster vaccine several weeks before starting the treatments with anti-TNF drugs is recommended. The vaccine is a live virus and cannot be give during treatments with anti-TNF drugs.
As with other live viral vaccines, people who have received immunosuppressive therapies, corticosteroids, or radiation could possibly receive a less effective immunization response, which will leave these people more susceptible to shingles even if they have received the vaccination. Steroids should not be used for 2 to 3 weeks after the live herpes zoster vaccine has been given. Those who have received the chickenpox vaccine should not receive the herpes zoster vaccine.  Very few adults over the age of 60 have received the chickenpox vaccine.
If you are on medications to treat other herpes infections, such as famciclovir, valclyclovir, and acyclovir, these can prevent adequate replication of the live attenuated vaccine virus.  No anti-herpetic medications should be given within 24 hours of giving the herpes zoster vaccine and after the vaccine is given, withheld for at least 2 weeks post vaccination.
Local reactions at the injection point of swelling, pain, itching have been reported during the first 42 days after vaccination.  There have also been reports of headache.
The Shingles Prevention Study used more than 38,000 men and women, 60 or older at 22 sites across America.  Sixteen VA medical centers and six other clinical sites were coordinated by the National Institute of Allergy and Infectious Diseases (NIAID).  Half of the people received the zoster vaccine which was a live attenuated (weakened) form of the varicella-zoster virus which is responsible for chickenpox and shingles  and one half received a placebo. This vaccine has been developed for and studied in older adults and is a stronger version of the vaccine that is designed to prevent chickenpox in children (1995).
There is an effective anti-shingles vaccine that can be given to most of the public over the age of 60.  The chances of getting shingles is high and the complications from the disease can be debilitating.  Vaccination with Zostavax makes medical sense.  Vaccination against shingles is one of the immunizations recommended for adults.
References
Boyles, S. (2008). CDC: Adult vaccination rates too low. Retrieved on October 31, 2009 from http://www.medscape.com/viewarticle/569179
Centers for Disease Control, 2008. Prevention of Herpes Zoster. Retrieved on October 31, 2009 from http://www.cdc.gov/mmwr/preview/mmwrhtml/rr57e0515a1.htm
Kockler, D., & McCarthy, M., 2007. Herpes vaccine live. Retrieved on October 31, 2009 from

http://www.medscape.com/viewarticle/559568

 
Lehman, Laura (2008). Should a person exposed to shingles receive the Zoster vaccine? Retrieved on October 31, 2009 from

http://www.medscape.com/viewarticle/583416

United States Department of Veterans Affairs (2007). Shingles vaccine proves effective in large VA trial. Retrieved on October 31, 2009 from http://www.csp.research.va.gov/news.cfm?id=3
WebMd, 2009. Rheumatoid Arthritis Center. Retrieved on October 30, 2009 from http://www.webmd.com/rheumatoid-arthritis/news/20090217/arthritis-treatment-ups-shingles-risk
WebMd, 2009. Shingles (herpes zoster). Retrieved on October 30, 2009 from http://www.webmd.com/skin-problems-and-treatments/shingles/shingles-topic-overview

 

Carol Duff graduated from Nursing School at Riverside White Cross in Columbus, Ohio.
She has a BA from Bowling Green University in History and Literature and a Masters of Science in Nursing as a Nurse Educator from the University of Toledo School of Nursing.
She has traveled extensively and has written on military history, veterans health issues and related subjects. She is the mother of several children and 11 cats and 1 guinea pig.
She can be reached via email at: [email protected]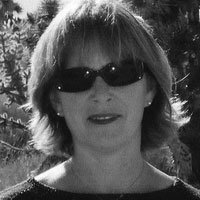 Carol graduated from Riverside White Cross School of Nursing in Columbus, Ohio and received her diploma as a registered nurse. She attended Bowling Green State University where she received a Bachelor of Arts Degree in History and Literature. She attended the University of Toledo, College of Nursing, and received a Master's of Nursing Science Degree as an Educator.
She has traveled extensively, is a photographer, and writes on medical issues. Carol has three children RJ, Katherine, and Stephen – one daughter-in-law; Katie – two granddaughters; Isabella Marianna and Zoe Olivia – and one grandson, Alexander Paul. She also shares her life with her husband Gordon Duff, many cats, and two rescues.
ATTENTION READERS
Due to the nature of independent content, VT cannot guarantee content validity.
We ask you to
Read Our Content Policy
so a clear comprehension of VT's independent non-censored media is understood and given its proper place in the world of news, opinion and media.
All content is owned by author exclusively. Expressed opinions are NOT necessarily the views of VT, other authors, affiliates, advertisers, sponsors, partners or technicians. Some content may be satirical in nature. All images within are full responsibility of author and NOT VT.
About VT
-
Read Full Policy Notice
-
Comment Policy