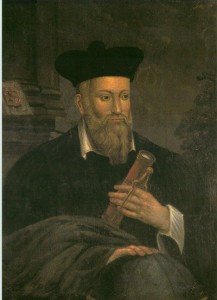 Okay. Lets get right to the heart of the matter. I am not a psychic, a seer, a follower of Nostradamus or Edgar Cayce or anything else like that. So where do I get the audacity to even entertain the idea that I can make predictions about what will happen this year? Well, I am going to do it based on hunches.
The hunches come from spending hours each day reading news on the internet and opinions from professional journalists all over the world. Not much more than that. So here we go.
Prediction One: Large numbers (over 500 and less than 1000) of U.S. Armed Forces personnel will refuse deployment to Iraq, Afghanistan, Pakistan (yes I said Pakistan) or Yemen (yes, I said Yemen). They will take incarceration and/or court martial in preference to deployment. Most will have been deployed there prior to the time they refuse to leave CONUS.
Many will claim mental illness, claim physical disabilities and/or simple family deterioration if they deploy. Most will have documentation supporting their cases from civilian primary care physicians and psychiatrists. Many of them will have the full support of their spouses and extended family and friends. 
This will be PR mess for the Pentagon.  Most will be National Guard troops that have deployed from small town America too many times.  Look for this to happen by mid summer 2010.
Prediction Two:  American banksters will essentially thumb their noses at all of us, shrug-off any minimal financial regulatory legislation that is thrown at them by the Democrats and essentially continue on with business as usual.  They will get strong but silent support for their lethargic response to regulation from the GOP.  Business as usual continues.
Then the magic happens.
There will be a huge crash in the markets again, but this time it will be narrowly defined, for instance, the bottom will fall out of the commercial real estate market or billions will be lost overseas by emerging market manipulators or foreign sweetheart deals that the banksters felt were in their pocket will be handed over to the Chinese or Russians instead.  In short, many American and Western banksters themselves will fall prey to their own greed and arrogance.  Some will lose everything, all of them will lose something.
At that point, the remaining solvent ones will be more than willing to cooperate with the government on braking the run-away greed train that has overtaken Wall Street and essentially impoverished Main Street.  Mid level executives in accounting and marketing will turn state's evidence and we will see more billionaires be prosecuted for fraud.  This should all happen by late Fall of 2010.

Prediction Three:  The government will either purposely or inadvertently release information that genetically engineered food is much more dangerous than we have been told and that the engineered crops have now propogated themselves into the natural food chain.  We cannot go back to "natural food" because the cross breeding between genetically engineered crops and natural crops has occured naturally and is now unstoppable.
It will at that time become apparent that there are significant side effects to humans who ingest even minimal amounts of genetically engineered food on a routine basis.  That would be all of us.  Lawsuits will occur and there will even be some violence in farm states.
Prediction Four:  There will be a slowly growing violent faction of American veterans, many of whom are seriously disturbed men and women who have spent multiple tours in a combat situation over many months who will band together. This will be for unclear puropses that seem to be a sort of "militia" movement that is extra-governmental, i.e., it has its own agenda which does not necessarily mesh with the government's agenda.
The units will be secretive, closed, by-invitation-only and their agenda will be vague at best.  Many mid level officers and senior non commissioned officers who have seen significant combat will be involved.  The numbers will be large, several thousand at least.  The news of this development will be held close to the vest by the Pentagon and the FBI but it will leak out when violence starts to erupt.
So, there you have it.  It will all happen this year….or it won't.  We will see.  I will revisit this in 2011, if there is a 2011, and we will see how accurate I have been.
CWO3 Tom Barnes, USCG (Ret.)
ATTENTION READERS
Due to the nature of independent content, VT cannot guarantee content validity.
We ask you to
Read Our Content Policy
so a clear comprehension of VT's independent non-censored media is understood and given its proper place in the world of news, opinion and media.
All content is owned by author exclusively. Expressed opinions are NOT necessarily the views of VT, other authors, affiliates, advertisers, sponsors, partners or technicians. Some content may be satirical in nature. All images within are full responsibility of author and NOT VT.
About VT
-
Read Full Policy Notice
-
Comment Policy