In my previous post, I talked about how the Army plans to Extradite to the sovereign nation of Iraq a Stop Loss Rappin Soldier to get him away from U.S. Public Scrutiny
Well readers if you agree with this, then what next sending American Soldiers to the United Nations to find other countries to court martial our troops outside the borders of the United States so the Pentagon is not embarrassed?
We've already gone that route with torture chambers.
This rings of the same kind of Pentagon, Congressional, and White House  JUSTICE than gave American a shameful black eye and legacy called Gitmo.
The Obama administration should be more ashamed of itself than the Bush administration. Don't care if you are Green Party, Constitutional Party, Tea Bag Party, Independent Party, Libertarian Party, what was once the Democratic party or Republican party, heck even Communist and Socialist parties – this is not about political ideology it is about JUSTICE.
Here is what YOU can do to stop this madness, and seriously support and protect our troops. JUST SAY NO to the Army. Follow the link below and JUST SAY BULLSHIT. Well not quite in those words, it is the Pentagon we are talking about here, we need to be polite or might end up in Gitmo.
Robert L. Hanafin, Major, U.S. Air Force-Retired, Veterans Today News
Stop the Extradition of Marc Hall!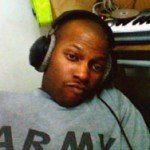 This is time sensitive meaning YOU need to do this yesterday, PLEASE go to this link at Veterans for Peace (VFP) of course that is unless you are a hardcore warmonger, and just fill out the form letter to Army Public Affairs, expressing how outraged you are as an American citizen that any of our troops is being treated this way regardless what they've done.
http://salsa.democracyinaction.org/o/826/p/dia/action/public/?action_KEY=2217
I'm not asking you to join Veterans for Peace (VFP) or even agree with our ideals for a peaceful world, what I am asking you to do is begin demanding JUSTICE before it is way too late for all Americans.
The US military plans to extradite this stop-lossed Iraq war veteran to Iraq "within a few days" to face a court martial for allegedly threatening military officers in a protest rap song he made. [Innocent until proven guilty evidently no longer means anything to the Pentagon or the Army when they have to hold court martial in combat zones when the American Soldier is not U.S. soil. We can't the Army treat an illegal alien that way much less an American citizen]Spc. Marc Hall has been jailed in the Liberty County Jail near Fort Stewart, Ga., since Dec. 11 because he wrote a song called "Stop Loss" about the practice of involuntarily extending military members' contracts.
Specialist Hall should be tried at Fort Stewart in order to get anywhere near a fair trial guaranteed most American citizens. If they do this to him, and we allow any of our children to enlist in the Armed Forces, WE THE PEOPLE are fools.
Marc served 14 months honorably in Iraq.  Learn more about his story here.
Using stop loss orders, the US military has stopped about 185,000 Soldiers most who have served tours in the war zones [and a few multiple tours] from leaving the military since 2001. An additional 13,000 troops are now serving under Stop-Loss orders. President Obama said he thinks the practice should be stopped. Thinking does not get it done ACTION does. Promises of a phased shut down of the shameful practice and bribing the troops so that Congress and the President can avoid implementing Selective Service only adds insult to injury. Proving beyond a doubt that our troops are being exploited and abused by our government, our military, and the American people hiding behind ignorance or desire to be dumb.
Please send this letter to you two Senators and Representative in Congress and remind them now as in November 2010 that we are not as dumb as they think we are.
FEEL FREE TO EDIT THE LETTER TO YOUR LIKING!
Veterans for Peace (VFP) will ensure you message gets to the Pentagon

Sample of the letter
To: LTC Eric Bloom, United States Army, Public Affairs
Stop the Extradition of Marc Hall!
I am a member of [fill in whatever Veterans and Military Family group you  belong to or just any Veteran or Military Family member you are] and I want to voice my opposition to the extradition of Specialist Marc Hall to Iraq.
Sending him to Iraq with out his civilian legal counsel violates the Army's own regulations by deploying Marc and it would certainly violate his right to due process by making it far more difficult to get witnesses in his defense.
Marc served his 14 months in Iraq honorably. This move by the Army is only an attempt to silence the media and protest of this action. We will not let that happen.
As part of a national Veterans organization, we will work hard to be sure that Marc has the rights he is deserved and that the proper media attention is brought to his story.
Very Sincerely –
Robert L. Hanafin, Major, U.S. Air Force-Retired, Veterans Today News
These are a U.S. military commander's judicial tools:
They must be used with reason rather than emotion.
This case is so emotionally and politically charged that it makes a mockery of military justice.
ATTENTION READERS
Due to the nature of independent content, VT cannot guarantee content validity.
We ask you to
Read Our Content Policy
so a clear comprehension of VT's independent non-censored media is understood and given its proper place in the world of news, opinion and media.
All content is owned by author exclusively. Expressed opinions are NOT necessarily the views of VT, other authors, affiliates, advertisers, sponsors, partners or technicians. Some content may be satirical in nature. All images within are full responsibility of author and NOT VT.
About VT
-
Read Full Policy Notice
-
Comment Policy