America, do you or do you not want health care for your children, grandchildren, parents, far-reaching relatives, friends, neighbors and even yourself?  The seriousness of no healthcare should not be ignored by ANYONE.  Maybe we should get used to the concept because there are those who will use every imaginable ploy to keep healthcare out of your reach.
First of all, as you should all know, but if you do not, the "illustrious" members of Congress who are voting on whether we, the "sheep ," should be allowed healthcare have very nice healthcare coverage for themselves and their families. The Senate and the House of Representatives have healthcare coverage, part of the perks for being someone who can make or break laws for "we the people". 
Face it, people who have healthcare at their fingertips will decide whether you can have it.  I only know of one person in politics who has publicly refused government issued healthcare and that is our Ohio governor, Governor Strickland.  Upon election he stated that he would not accept the healthcare insurance offered to a governor until everyone in Ohio had the ability to have their health care needs met.   I thought that was a wise and prudent decision on his part. 
Today, in my local newspaper, The Toledo Blade, I was affronted by a full page ad paid for, maybe I am making an assumption, but the name of their organization is clearly at the bottom of the page, AUL Action Group.  This group states that it is the legislation action arm of Americans United for Life which as I look up their true interest is pro-life and anti-abortion.  What I would take as their mission statement is:  
 "American United for Life uses a proven three-pronged strategy- Education, Legislation, and Litigation – to protect life through the law.  Our comprehensive, beginning –to-end approach is reducing abortions and helping state after state become more pro-life every year."
They are offering emotional assistance to a member of the U.S. House of Representatives who voted to pass the U.S. House of Representatives's health care bill with provisions of what healthcare issues could be covered.  What healthcare issue is to be left out of any healthcare bill, well that would be abortion. 
Back in 1973 in the Roe v. Wade, 410 U.S. 113, landmark case decided by the United States Supreme Court on the issue of abortion, the ruling was that a woman may abort her pregnancy for any reason, up until the point at which a fetus becomes viable.
Viable was determined to mean: "could live outside the mother's womb, perhaps with artificial aid" adding that "viability" is usually placed at about 28 weeks.  The court also determined that after this point of viability, abortion could be available when needed to protect a woman's health. 
This provision is further stated in the case of Doe v. Bolton, constitutional right to privacy which arises from the Due Process Clause and the Fourteenth Amendment (substantive due process).  The United States of America, after much debate and public turmoil, accepted the medical fact that girls and women should be able to obtain a termination of a pregnancy which will be offered in a medically responsible, safe way.
Medically safe termination of a pregnancy for a girl or woman who does not wish to have a baby, to become a mother, is the only fact that is relevant or important here.   Girls and women would no longer be forced to end pregnancies at the hands of butchers who would either kill them during the abortion or set them up for infections that would later kill, maim or insure that they would never have a child. 
The AUL action group and other pro-life groups would make sure that you do not have healthcare coverage because they wish to attack a matter that has long ago been decided as helpful to females and again try to place women back in the age when the only hope to take control over their body was to seek out an illegal means.  This forced women to subject themselves to having a baby that they do not want.   These groups would have you believe that these abortions will be funded by tax payer dollars, that you would personally be paying for a woman to have an abortion.  They prevaricate to make you think that you would then be responsible for paying the bills of these women who have abortions.
This newspaper ad particularly addresses our local Congresswoman, Marcy Kaptur, Democrat, Ohio, U.S. House of Representatives, and applauds her for making sure that the health care bill passed by the House of Representatives does not allow for taxpayer-funded abortions. Ms. Kaptur is pro-life and has let this feeling taint her sense of decency to the community, fellow women,  and has placed her own values above the lives of her constituents and above the people of America.   
An appendectomy, heart transplant, cancer treatment, abortion, doctor examination for a new- born, etc. are ALL health care issues.  If these "lawmakers'" who themselves have excellent health care coverage, are allowed to decide what areas of healthcare will be covered, any chance of America receiving healthcare is doomed.  They choose an admittedly still controversial portion of healthcare, legal terminations of pregnancy, to strike against.  They hide behind their self-righteous, personal ideas.  They would force these upon you and keep you from attaining the ability to take care of your families and yourselves.
People, health care is health care is health care. 
There should not in any manner of safety or conscience by any procedure or treatment that is singled out as a reason to not support healthcare for all.  Now, before anyone thinks about attacking me for believing that all women have the right to choose you should know that I am the mother of three.  That being said, I adamantly respect and support the right of ANY girl or woman to choose whether to take on the challenging task of becoming a mother. 
That is a private matter of which we have no right to comment, as decided under the Constitutional right of privacy as interpreted by the United States Supreme Court.  What I would welcome is a stand to insist that all forms of healthcare be allowed because like it or not, at times we have to seek it, sometimes to make us feel better, to heal, and sometimes to keep us from dying or to help us to die if living is no longer attainable.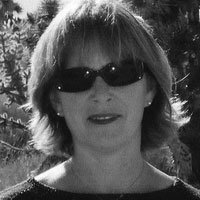 Carol graduated from Riverside White Cross School of Nursing in Columbus, Ohio and received her diploma as a registered nurse. She attended Bowling Green State University where she received a Bachelor of Arts Degree in History and Literature. She attended the University of Toledo, College of Nursing, and received a Master's of Nursing Science Degree as an Educator.
She has traveled extensively, is a photographer, and writes on medical issues. Carol has three children RJ, Katherine, and Stephen – one daughter-in-law; Katie – two granddaughters; Isabella Marianna and Zoe Olivia – and one grandson, Alexander Paul. She also shares her life with her husband Gordon Duff, many cats, and two rescues.
ATTENTION READERS
We See The World From All Sides and Want YOU To Be Fully Informed
In fact, intentional disinformation is a disgraceful scourge in media today. So to assuage any possible errant incorrect information posted herein, we strongly encourage you to seek corroboration from other non-VT sources before forming educated opinion. In addition, to get a clear comprehension of VT's independent non-censored media, please read our
Policies and Disclosures
.
Due to the nature of uncensored content posted by VT's fully independent international writers, VT cannot guarantee absolute validity. All content is owned by the author exclusively. Expressed opinions are NOT necessarily the views of VT, other authors, affiliates, advertisers, sponsors, partners, or technicians. Some content may be satirical in nature. All images are the full responsibility of the article author and NOT VT.
About VT
-
Comment Policy