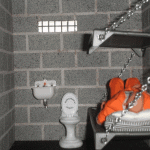 IF THERE IS ONE VIDEO THEN THERE IS TEN OR A HUNDRED
DID BUSH WHITE HOUSE AUTHORIZE  MURDER OF CIVILIANS IN IRAQ?
By Gordon Duff STAFF WRITER/Senior Editor
Today's leak of an uncensored 2007 Iraq combat video showed troops operating without any regard for international law, rules of war and human decency.  This "real" video does one thing, it proves the others we have been seeing for years to be either staged events or total fabrications.  The rules of engagement observed in the leaked video tell the exact same story that the leaked photos did of our prison torture.
If America believed it is legal to torture and call it "interrogation" then it is just as likely that our former Attorney General, advising Secretary Donald Rumsfeld and working closely with President Bush and Cheney had authorized equally illegal rules of engagement.
The "real" rules, as demonstrated, seem to allow, not only the wanton killing of civilians.  I am familiar with the region and with typical rules of engagement.  There were a number of misrepresentations made, serious inconsistencies.  Such inconsistencies under these circumstances, involving evidence withheld, misrepresented and outright lies are war crimes, murder and conspiracy.  Seldom have so many done so much to violate so many laws, all starting from what may have been mistakes but soon moved into outright wanton murder.
When the initial "armed group" was spotted and tagged with planning an attack on an American convoy, there was no convoy nearby.  In fact, it turned out they were miles away.
The "armed group" was not a militia group at all but appeared to be two camera men/reporters with a number of unarmed civilians and two armed security people, each carrying their weapons in a manner considered less than threatening.  No RPG was seen.
None of the "fighters" were dressed as militia, nor did they have extra ammunition, grenades or heavy weapons.  In fact, it seemed odd that only two people would have weapons in such a large group of unarmed people.  That they were with Reuters news staff made this even clearer.
Clear misrepresentations of the position of nearby forces, the threat implied, the number and type of weapons seen were made.  The crew of the Apache was "fishing" for permission to fire and misrepresenting the nature of the threat.
When the group was attacked, including the unarmed civilians who proved to be news crew, attacked though always unarmed, never a threat, never aggressive and fired on although they never posed any threat, continual misrepresentations of fact were made.  Unarmed and never armed civilians were slaughtered.
When, somewhat later, a civilian vehicle drove up and attempted to render aid, it was clearly misrepresented that this was part of the original group.  This assumption was utterly groundless and not based in reality.  There was no reason to think of the second group as anything but totally innocent people rending aid.  No weapons were seen and only aid, as required by law, was administered.
The order to fire on this unarmed ambulance, found to contain two small children was a war crime, and in no way consistent with any possible interpretation of rules of engagement.  Only through misrepresentation of fact and violation of rules of engagement, was the attack made.
It was relatively clear that the only reason for the attack was amusement, seeing damage done to a vehicle.  Never did a passenger in the vehicle display a weapon or act in a threatening manner.  They were clearly giving medical aid only.  It was admitted several times that the reason for the attack was to prevent them from rendering medical assistance to the wounded, in violation of international law and the rules of engagement.
News sources make too much of the tone of voice and too little of the continual misrepresentations or simply lying if you will that all involved in this incident had involved in.  A careful examination of all statements made when compared to what was seen will show continual inconsistencies indicating an obvious pattern of intent to attack the intital group said to threaten an American force miles away, a force that could never have been threatened nor harmed by a group of people who were largely unarmed and only secured in a dangerous environment by a small force with minimal small arms.
The attack on the second group was murder.  Everyone involved in the crime or subsequent misstatements about the crime is guilty of a felony and deserves punishment.  This was no accident, there was no confusion, this was simple murder done, as it seemed, with the surety that murder was a policy of state and that killing innocent and unarmed civilians could be done with impunity.  The suppression of the film and the continual lies since has made it clear that such a policy of criminal acts did, in fact, exist and that those who supported the initiation of this and other such attacks need to be made accountable.
YEARS OF PENTAGON COVER-UP AND LIES EXPOSED IN ONE VIDEO
We can't say this enough.  If one video exists, there are others.  This isn't the first scandal.  We just finished an operation in Afghanistan where we now admit we invaded a massive drug producing area but are now refusing to destroy the opium producing fields though we went there to destroy the opium producing fields because the money from those fields was supplying our enemy.
Then we find out that we may have actually hired the Taliban to run our supplies into Afghanistan, giving them enough money to operate against us for a century.  They already got millions a month from us to protect our convoys, blackmail really.  Yesterday, President Karzai, in another of his idiotic threats, said he was thinking about joining the Taliban himself.  I'm sorry, they just aren't that desperate.
What we did find out is that videos exist that show the opposite of those amusing "nice Americans kill the evil Islamic terrorists with their using video game technology."  We now know that real videos show "senseless slaughter of unarmed civilians by video game junkies who follow rules very different that we have been told, rules that allow children to be attacked, unarmed people to be slaughtered and it all to be covered up."
Maybe its time to pack it all up and go home.  We certainly can't trust Americans to fly Apache helicopters anymore for support, not since we have learned how they really use them to blow people up for amusement.  This wasn't just the usual lying Pentagon hacks and Colin Powell/Admiral McCain cover-up as with My Lai or the USS Liberty.  This let it all out, that we simply don't care a bit about what we do, we aren't building a nation, we are simply out there playing video games with people's lives.
WHAT DO WE KNOW?
We know our "rules" never existed.  We now no longer have to ask why we don't destroy opium production in Afghanistan, Iraq too from what I am told.  In fact, it is our great success, massive increases in drug production while hundreds of billions of dollars in weapons disappear, our own figures from our own investigations but nothing is done.  We have one job anymore, covering up our lies, so many lies, that it must take thousands of people.
Thank goodness for privatization.  If our own military has videos of us blowing up kids can you imagine what our private contractors do?  We have heard rumors, rumors of things much worse.  Can people, people in our own military, hate the United States this much, so much as to make us look like murderers and drug dealers to the entire world?  Are we so busy defrauding, drug dealing and lying that taking a moment or two to supervise our own troops is an inconvenience?
IN RETROSPECT
We have two separate incidents.  We now know the "terrorist group" we wiped out in the first attack was 2 Reuters reporters, some locals and two armed, legally armed mind you, people protecting them from being kidnapped.  Killing and kidnapping journalists in Iraq is a sport.  Everyone in Iraq has weapons.  They are totally legal there, same as here.
We can write this off as a misunderstanding and extremely poor judgment.
Then we have the second incident, this one was simple.  It was a crime.  Imagine finding someone shot at the side of the road and pulling over in your minivan, children in the front seat.  You get out and find dead all around, a dozen or more.  You don't see weapons, there were only two rifles for all those people and no American troops anywhere to be seen, miles away in fact.  You pick up the wounded man and try to take him to the hospital and suddenly, your minivan with your kids inside is hit by massive cannon fire for no reason, actually lifting the vehicle off the ground.
The crime you are executed for?  You, as an unarmed civilian, in your own country, stop to assist an injured person.  For this you are murdered by a foreign government, one that hides this killing as they have so many others.  We heard the voice over the radio ordering the murders of the unarmed and innocent.  Perhaps America should simply empty its prisons.  Nothing, by these standards, can be against the law anymore.
This is too much.
ATTENTION READERS
Due to the nature of independent content, VT cannot guarantee content validity.
We ask you to
Read Our Content Policy
so a clear comprehension of VT's independent non-censored media is understood and given its proper place in the world of news, opinion and media.
All content is owned by author exclusively. Expressed opinions are NOT necessarily the views of VT, other authors, affiliates, advertisers, sponsors, partners or technicians. Some content may be satirical in nature. All images within are full responsibility of author and NOT VT.
About VT
-
Read Full Policy Notice
-
Comment Policy