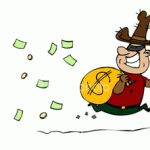 HALF OF WASHINGTON IS WALKING AROUND FREE, POCKETS FULL OF MONEY BECAUSE OF "SECRECY"
IT ISN'T JUST OLLIE NORTH, NOT BY A LONG SHOT
By Gordon Duff STAFF WRITER/Senior Editor
This week a former Army Ranger and defense contractor started sending in documents.  They outlined espionage by China against the US, attempted murder, blackmailing, nuclear secrets, missile technology, the whole thing.  As I have good friends who worked for Director Hoover at the FBI, totally straight laced, honest and hard as nails, everything went to them.  This was terrible stuff, things that could bring the nuclear destruction of the United States.  Problem is, the spying was done "legally."  The transfers of top secret technology had the signature of President George W. Bush on them.  I was told that he has the power, through "executive privilege" to give any weapon system, any technology to any American enemy at any time and nobody can be prosecuted, nothing can be investigated, no matter how much the whole thing stinks.  Well, you learn something every day.  I could have gone a long time without learning this and would have felt alot better.  I was even sent a newspaper clipping.  This was actually in the press, or at least a small part of it.  How bad is the danger to the United States?  Almost nothing imaginable could have hurt America more, not even some of Israels spy coups.
I then got into a discussion about what it would take to arrest a president for treason.  It seems that a president can, now anyway, decide to sell our country down the river to anyone under the new broadened definition of "executive privilege," destroy any documents, pretty much do anything he wants.  We have more than enough evidence that a President can actually order killings.  Obama has, this week, ordered the murder of Muslim cleric Anwar al-Awlaki, who is accused of working with terrorists.
What we aren't being told is that Anwar al-Awlaki is an FBI informant with ties to the 9/11 hijackers.  There is a horrible smell about the White House order to shut him up, tied, not only to 9/11 but the Ft. Hood killings also.  There is a wealth of evidence tying Awlaki to some very strange conspiracies.  If there were ever going to be a real 9/11 investigation, there is reason to believe that Anwar al-Awlaki could testify that the FBI had been funding 2 of the hijackers.  Oh, when we deceive…
ELECTIONS
We have always had crooked elections in America.  Watergate was about laundering money to rig a presidential election, at least part of it was.  Since that time, we have gone from simple vote buying to voting machine rigging, taking not thousands of votes but millions, making the electoral process in America as bad as Afghanistan or the Ukraine.  www.bradblog.com covers these issues extremely well.  I suggest that every American subscribe to this site and stay informed.  With the Supreme Court deciding that money is a person and our media having gone totally insane on us, we have two basic programs to operate from.  Vote everyone out of office and totally boycott all newspapers, magazines and network news and the companies that sponsor them.  You want to be an American?  Simple, act like one!
BIRTH CERTIFICATES, CRIMINAL RECORDS, POW DEBRIEFINGS, LET'S SEE ALL OF THEM
Hey, the Obama birth certificate issue is an odd one.  We had a president for 8 years that had classified beyond top secret, not things involving national security but his own military records, criminal records, driving records, things like that.  What do they reveal?  Bush has never been able to account for his military service or even for how he managed to sneak into the National Guard around waiting lists.  The accusations against him are for desertion during wartime.  The proof would be his records.  He had them classified.  There is only one reason for this.  Anyone who thinks otherwise is a total fool.
We know Clinton had big contributors sleeping in the Lincoln bedroom of the White House.  How about getting us all the Bush era visitor's logs.  How many times did gay escort and Bush confidant Jeff Gannon sleep in the White House?  Was he the only one?  We know Gannon did "sleep-overs" we just want to know how often and how many other escorts did sleep-overs.  This is a massive national security issue. 
Don't we also have drunk driving arrests, drivers license suspensions, cocaine arrests, community service, shady business deals with the bin Laden family, some kind of scandal about a baseball team and funeral homes to look into?  Do we, perhaps, have some reporters who showed up "missing?"  Nothing like getting some light on a problem to help push democracy forward.
JOHNNY MCCAIN, OH HOW CURIOUS A FELLOW YOU TURNED OUT TO BE
For POW/MIA family members and activists, Senator McCain is knows as a bad tempered, foul mouthed bully who screams, insults and shoves people who ask questions he wants kept quiet.  Those questions always involved why the United States ignored highly credible intelligence on POWs still held in Southeast Asia.  I have spoken with high ranking intelligence officers who worked on these issues and were privy to live sighting documents.  Luckily, I seem to have one of those on our editorial staff.  I am told there was more than adequate evidence, by US Army standards, to justify the assumption that POWs were held by the communists well into the 1980s and beyond. 
Other than McCain's totally inexplicable opposition to attempts to get POW accounting, the first information I heard about McCain came from Colonel Ted Guy.  He told me he had been preparing court martial charges against McCain for treason but was forced by the military to stop.  McCain received a Presidential Pardon from Nixon.
Then Guy told me that he had received full briefing materials from the Pentagon proving all POWs had been returned.  Ted said he believed these documents and was satisfied until things all began to unravel.  Colonel Guy eventually discovered he had been lied to, felt the sting of betrayal and spent the last years of his life working to repatriate Americans POWs, an effort that was fought by John McCain every step of the way.  McCain had something to hide, in fact, never has any American had as much to hide as John McCain, the admiral's son.
Veterans also hate John McCain, at least those who pay attention.  In 1997, McCain admitted on 60 Minutes to being a "war criminal" while fighting in Vietnam.  He used his rank, his wealth and his fame to paint all Americans serving in Vietnam as criminals.  McCain was the ultimate "airport spitter."  In a written statement, McCain describes his military service thusly, , "I am a black criminal and I have performed the deeds of an air pirate. I almost died and the Vietnamese people saved my life, thanks to the doctors."
How serious were some of the endless things McCain was charged with, from his nearly endless propaganda broadcasts to his continual meetings with the press describing America and her military as criminals.  Here is a quote from an article by Douglas Valentine:
On the other hand, according to one source, McCain's collaboration may have had very real consequences. Retired Army Colonel Earl Hopper, a veteran of World War II, Korea and Vietnam, contends that the information that McCain divulged classified information North Vietnam used to hone their air defense system.  Hopper's son, Air Force Lieutenant Colonel Earl Pearson Hopper was, like McCain, shot down over North Vietnam.  Hopper the younger, however, was declared "Missing in Action." Stemming from the loss of his son, the elder Hopper co-founded the National League of Families, an organization devoted to the return of Vietnam War POWs.
 According to the elder Hopper, McCain told his North Vietnamese captors, "highly classified information, the most important of which was the package routes, which were routes used to bomb North Vietnam. He gave in detail the altitude they were flying, the direction, if they made a turn… he gave them what primary targets the United States was interested in." Hopper contends that the information McCain provided allowed the North Vietnamese to adjust their air-defenses.  As result, Hopper claims, the US lost sixty percent more aircraft and in 1968, "called off the bombing of North Vietnam, because of the information McCain had given to them."
Valentine tells us that when his father was held as a POW by the Japanese during WW2, prisoners that collaborated were killed by their fellows.  Do we simply shove it all under the rug and put the scoundrels in the Senate? 
WHAT LESSONS DO WE LEARN?
Let's think for a minute, there could be many.  If you steal, steal big because rich people usually can get away with murder, literally.  That one works.  How about this, "The more people talk about honor, the flag and patriotism, the more likely they have something to hide."  I think this one might actually be accepted as a universal truth.  Can we have it written into the gospels, I wonder?  How could Jesus have missed this one?
Gordon Duff posted articles on VT from 2008 to 2022. He is a Marine combat veteran of the Vietnam War. A disabled veteran, he worked on veterans and POW issues for decades.
Gordon is an accredited diplomat and is generally accepted as one of the top global intelligence specialists. He manages the world's largest private intelligence organization and regularly consults with governments challenged by security issues.
Duff has traveled extensively, is published around the world, and is a regular guest on TV and radio in more than "several" countries. He is also a trained chef, wine enthusiast, avid motorcyclist, and gunsmith specializing in historical weapons and restoration. Business experience and interests are in energy and defense technology.
ATTENTION READERS
Due to the nature of independent content, VT cannot guarantee content validity.
We ask you to
Read Our Content Policy
so a clear comprehension of VT's independent non-censored media is understood and given its proper place in the world of news, opinion and media.
All content is owned by author exclusively. Expressed opinions are NOT necessarily the views of VT, other authors, affiliates, advertisers, sponsors, partners or technicians. Some content may be satirical in nature. All images within are full responsibility of author and NOT VT.
About VT
-
Read Full Policy Notice
-
Comment Policy