THE SPECIAL FORCES OPINION
By Colonel Evgeny (Gene) Khrushchev STAFF WRITER/Editor

Army of the Soviet Union/Russian Army (ret)
The latest spike of the terrorist attacks against Russia by doped explosive zombies, DEZ, has unmasked the true nature of the Western attitude vis-à-vis Russia.
The knee-jerk reaction from neocons and militant liberals was fast & furious – a poisonous cocktail of compulsive Russophobia, gleeful Schadenfreude, highfalutin kibitzing and jihadist eulogy.
I'm very grateful to my brother-in-arms, Green Beret vet, whom I met in '90s at Fort Bragg JFK Special Warfare School, for opening his heart and speaking his mind on this anti-Russian ankle-biting, led by the US Congress Helsinki Commission:
"Imagine if, after 9/11, Putin had expressed sympathy with the US (don't forget, he was the first to call Bush, expressing sympathy and condolences, and offering help), but then in the same breath, also stated that the attack 'serves as a cry for help to end the violence and poverty in ["the occupied territories of Palestine"] and neighboring regions that engender the desperation that makes these sorts of incidents more likely." Or something similar.
It is this hypocritical, arrogant and holier-than-thou neocon attitude that rubs so many people in the world (and in the US) the wrong way. There is a time and place for everything. To express such remarks in such a way and at such a time is a real slap in the face to Russia, and to those who died as a result of these heinous terrorist attacks. One could say the same about almost ANY terrorist attack anywhere in the world, as there is always some beef, some complaint, some point that the terrorists are trying to make to bring attention to their cause. To mention such words virtually in the same breath, and in an official statement of a government entity (a Congressional committee), is myopic and unconscionable. I am quite sure that the same Congressional committee would never dare to make such a statement after a Palestinian (Hamas or otherwise) terrorist attack on innocent Israelis.
Al-Qaeda supports terrorists, Chechen or other, within Russia. Chechen (and other groups from within Russia) Jihadists have fought and do fight in Afghanistan, Iraq, etc, and receive training in other countries. Instead of criticizing Russia, the US Congress would do a lot better to encourage mutual support against a common enemy.
God bless the US troops for their great sacrifices in fighting terrorist forces. To automatically assume that Russians are incapable of also making great sacrifices in fighting terrorists is just plain wrong.
I believe that the US has the best military in the world, because I was part of that military, and I know how hard we try to do the right thing, minimize civilian casualties, etc. I too helped to train foreign forces to behave in a professional manner worthy of a "democratic" country. It's good and right to be proud of one's own, and to think of one's military, sports team, or other entity as being "the best." But to go around telling (or signaling) others that "we are the best" should be proven with actions, not words. Mutual respect must be upheld. It is okay for the US (or Russia, or any other country) to believe it is "the best", but all must guard against racism and exclusive elitism to the denigration of others. We need more humility in this world. This world is filled with too much unhealthy (as opposed to healthy) pride, and not enough humility. In SF we take pride in being "quiet professionals". I think the US should go back to Teddy Roosevelt's "speak softly, but carry a big stick."
Please excuse my wordy and emotional extemporaneous outburst. But I have seen too much in official US policies in the last 20 years that I am simply ashamed of. It didn't used to be that way. I hope and pray that the US will find its way 'back home'."
PS.
On April Fool's Day STRATFOR issued a stern warning that "a statement by the US Congress Helsinki Commission…will certainly worsen the already tense relations between the two countries, and will set the tone for US President Barack Obama's summit with his Russian counterpart Dmitry Medvedev in Prague on April 8 that will include the signing of a new START treaty."
I'm glad to note that STRATFOR's dire prediction didn't materialize.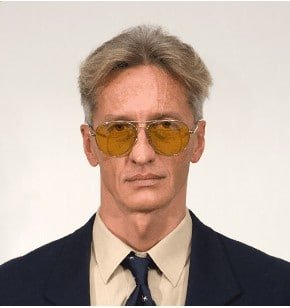 Colonel Evgeny Khrushchev, editorial board member of Veterans Today is also is the military analyst at Russia Today (RT)
Contrary to the family tradition, he didn't apply to Vladivostok Navy Academy to join the Pacific Fleet but enrolled in the Red Banner Institute specializing in Central Asian affairs.
Experience:  Afghanistan
PSYOPS officer of the 56th Airborne Assault Brigade in Gardez, Paktia, Democratic Republic of Afghanistan First Secretary of the Russian Embassy in the Islamic Republic of Afghanistan.
Yugoslavia
The Russian Airborne peace-keeping mission under the aegis of UNPROFOR.
The United States
The main mission: to promote rapport & rapprochement between Russian & American veterans, in close cohesion with US military attaché General Reppert and Special Forces General Metaxis.
* Led the 1st delegation of Soviet-Afghan Vets to the US at the invitation of VVA & VVC
* Addressed SOLIC Command and JFK Special Warfare School
* Consulted CBS 60 Minutes on the Soviet campaign in Afghanistan
* Interviewed by ABC 20/20 and Discovery Channel
* Featured by France Press, Boston Globe and USN& WR during the 1st Moscow putsch.
Inspired by Chinese strategy, Persian Sufi poetry and British cats; addicted to Country & Blues and muscle cars.
Favorite personal/personnel carrier – KA-50 Black Shark, due to financial & social constraints, settled for KTM 950 SM.
ATTENTION READERS
We See The World From All Sides and Want YOU To Be Fully Informed
In fact, intentional disinformation is a disgraceful scourge in media today. So to assuage any possible errant incorrect information posted herein, we strongly encourage you to seek corroboration from other non-VT sources before forming an educated opinion.
About VT
-
Policies & Disclosures
-
Comment Policy
Due to the nature of uncensored content posted by VT's fully independent international writers, VT cannot guarantee absolute validity. All content is owned by the author exclusively. Expressed opinions are NOT necessarily the views of VT, other authors, affiliates, advertisers, sponsors, partners, or technicians. Some content may be satirical in nature. All images are the full responsibility of the article author and NOT VT.