BENEATH THE SPIN • ERIC L. WATTREE 
Did Your Lost Mail Fall Into One of the Postal Service's 'Black Holes'?
On Thursday, April 22, President Obama went to Cooper Union College in New York City and lectured the financial community on the need to curb its corrupt business practices.  He pointed out that their business model led directly to this nation's financial crisis, and brought severe
hardship upon millions of American people. But ironically, if one applies his words to another audience, they also serve to condemn the business practices of his very own United States Postal Service.
The president said:
"[This] crisis was born of a failure of responsibility — from [local districts] to Washington. . . I believe in the power of the free market. I believe in a strong [postal service] that helps people to raise [revenue] . . . But a free market was never meant to be a free license to take whatever you can get, however you can get it. That is what happened too often in the years leading up to the crisis. Some [in the postal service] forgot that behind every dollar [taken from employees], there is a family looking to buy a house, pay for an education, open a business, or save for retirement. What happens here has real consequences across our country."
And indeed it does. The U.S. Postal Service's current policy is to maintain its viability and enrich its top executives with large bonuses – in spite of atrocious performance – by placing its liabilities on the backs of its employees. That's completely analogous to the scam that took place on Wall Street. High paid executives enrich themselves on short-term gains, then place the resulting consequences of long-term loses on the backs of the poor and middle class, or in the case of the postal service, its employees and the public. And let there be no doubt about it, yet again, the American people is paying a heavy price for what is, literally, criminal behavior.
In spite of the fact that according to the United States Code the postal service is routinely engaged in criminal behavior, all of the law enforcement agencies in the federal government, including the Office of Inspector General, who has primary responsibility in this area, just as routinely turn a blind eye to this activity, and allow it to go on with impunity.
It's important for the American people to understand that this is not just an issue that affects postal employees. This behavior represents a fundamental change in the American business model that affects everyone – from coal miners and postal workers, to the elderly who lost their retirement due to the Corruption on Wall Street.
18 U.S.C. § 1001 of the United States Code is unequivocal. It reads as follows: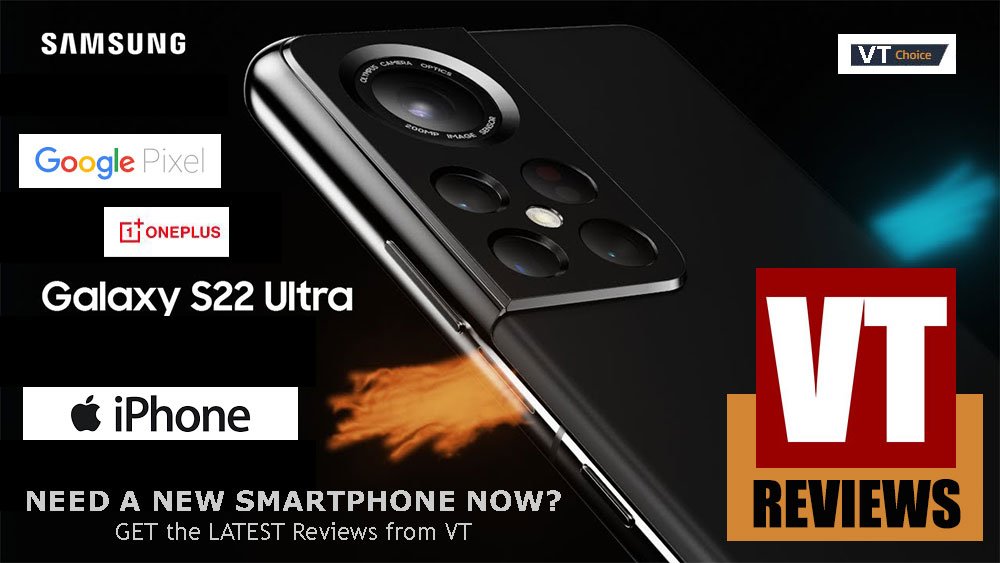 "Except as otherwise provided in this section, whoever, in any matter within the jurisdiction of the executive, legislative, or judicial branch of the Government of the United States, knowingly and willfully – (1) falsifies, conceals, or covers up by any trick, scheme, or device a material fact; (2) makes any materially false, fictitious, or fraudulent statement or representation; or (3) makes or uses any false writing or document knowing the same to contain any materially false, fictitious, or fraudulent statement or entry; shall be fined under this title, imprisoned not more than 5 years or, if the offense involves international or domestic terrorism (as defined in section 2331), imprisoned not more than 8 years, or both" (Emphasis Added).
Dr. Stephen D. Musacco, organizational psychologist, author of Beyond Going Postal, and thirty-year veteran of the postal service, says the following:
"Time fraud has been prevalent in the Postal Service, especially in the last year. The OIG defines time and attendance fraud as follows: "Complaints involving timekeeping and payroll issues" (including complaints that clock rings were inappropriately changed). Despite this definition, the OIG ostensibly has not "pushed" for the arrest and conviction of responsible managers involved in this fraudulent practice. There is ample evidence to suggest that Postal Headquarters' top management has condoned, "played down," and/or ignored these widespread and nefarious practices."
He goes on to point out an arbitrator's remarks on the matter:
"In Milford, New Hampshire, on December 23, 2009, an arbitrator ruled that city letter carriers were repeatedly and flagrantly victims of time and attendance discrepancies. The arbitrator awarded in excess of $25,000 to the grieved city letter carriers. Prior to the arbitration, at the request of U.S. Representative Paul Rhodes, the OIG conducted an investigation and later concluded that three managers at the two postal installations in Milford manipulated time sheets causing employees to be underpaid."
But in spite of the OIG's findings, no criminal prosecutions were sought:
"In most cases, those postal management officials who reportedly committed these fraudulent acts, ostensibly were following the tacit directions of their "superiors" and are still allowed to supervise and manage the employees that they defrauded of their due momentary compensation."
While the assault on the rights of postal employees' are horrific enough in themselves, what impact are these crimes having on the public at large?
The Impact of Post Office Management on Customer Service
The entire corporate mechanism of the postal service is geared exclusively to saving money. That's how postal managers are evaluated, promoted, and obtain their bonuses. A station manger with a record of efficient service with few or no customer complaints, but repeatedly goes slightly over budget, will soon find him or herself the subordinate of his counterpart who never goes over budget, even though the latter has a record of providing horrible service and is deluged with complaints. That's the post office culture.
As a direct result of that policy, the efficient movement of the mail is all but ignored. The primary goal of most managers is to get through one day at a time while spending just enough money to avoid any MAJOR customer uprising. Then in those cases where there is a customer uprising, the manager is simply sent to another station and replaced by a another manager until there's an uprising against the replacement. But the policy doesn't change. The manager is simply moved to another station instead of being disciplined, and the new manager is going to pursue the exact same policy. By moving the manager the customers are deluded into believing that the postal service has taken action to correct the problem, but that's just smoke and mirrors.
It's simply a case of musical chairs, and if the complaining customers remain in the same location long enough, they'll eventually find themselves back at square one, with the initial manager back in place – that is, if he hasn't been promoted. The only way that's going to change is for the customers to go after the people at the top of the food chain – area managers and above.
Mr. Alex Shabun has a business called Phoenix Auto Body at 7950 Beverly Bl. He's been in business at that location for 17 years, and he says that he can't figure out what's going on at Bicentennial Station. He said he once had excellent service, but for the last three or four years his mail is being delivered to other locations, outgoing mail is not being picked up, and on many days he doesn't get mail at all, which is a severe hardship for not only him, but his neighbors.
"I need my mail – I can't do business without it. The problem is, we never have the same letter carrier. We have several who are very good, but we can't depend on them being on the route from one day to the next. I've asked some of the good ones, 'Why don't you take the route, I'll even do your oil changes for free.' They tell me that they would love to, but they're not allowed."
Mr. Shabun goes on to say, "When I call the post office, no one has any answers. Then when I do get someone who says they can help, when I call them back I'm told that they are no longer at that post office. One manager told me that she was coming out to investigate the problem, but I never heard from her again."
Monique Jones is another customer who's having problems. She's part of the management staff of a thirty-one story business complex at 5900 W. Wilshire Bl. She says they have a multitude of various business concerns in her complex, including several legal firms, so it is essential that they receive their mail on a timely basis. But now that her regular carrier is out on medical leave, they often receive their mail after 5 p.m., after the businesses are closed, and on many days they don't receive any mail at all.
There are also complaints from tenants who have been served with eviction notices because their rent, which was sent by certified mail, was never received by their landlords. And the reverse is true of landlords who went through the time and expense of filing eviction proceedings as a result of disputes with their tenants over rent checks that were not received.
But this is not news to the vast majority of people who live in a large city. Virtually all of them have at least one horror story to tell about the consequences of not receiving their mail. But the problem is particularly severe in the Los Angeles area – and the Los Angeles Sentinel, it seems, is not immune. One retired post office supervisor indicated that she stopped subscribing to the paper in lieu of picking it up at the newsstand because she never receives it on a timely basis, or at all.
And with the current Postal service business model the problem is not likely to be resolved any time soon.
This writer was contacted by Ms. Debbie Washington, vice president of the Southern California Bay Branch of the National Association of Postal Supervisors. She was absolutely livid over the fact that she feels this series of articles are laying the post office's dysfunction at the feet of her membership – Marci Luna in particular. She takes the position that the problem is systemic in nature. While she wasn't prepared to say that Marci Luna was guilty of anything that's been alleged in this series, in general terms, she said that her membership is not doing anything that they're not being either ordered, or pressured to do.
While this series of articles is not an attack on Ms. Marci Luna, per se, she represents a loose thread that must be pulled in order to unravel a severely flawed system. The United States Postal Service was initially established to serve the needs of the American people. But as it currently functions, the needs of the people are seen as secondary, if indeed, considered at all.
Currently, the postal service's primary function is to save money at the expense of customer service.  So actually having to deliver the mail is looked upon by upper management as an inconvenient, but necessary nuisance in order to obtain their bonuses.  In fact, due to the bonuses and the upward mobility awarded managers for saving money, in effect, the entire system is geared to enhance the enrichment of high level post office executives.  As a result, the postal service's primary mission  is no longer to efficiently deliver the mail, but rather, to serve as a federal welfare system for high paid government bureaucrats – and just like on Wall Street, every lower level employee is being forced to contribute a part of their earnings to the executive fund.  
It is a direct result of this business model that has led to the complaints of the customers above. Since the post office delivers the mail six days a week, and the carriers only work five days a week, the carriers have rotating off days – one week they're off Monday, the next, Tuesday, and so on. The way the system is suppose to work is that a relief carrier is assigned to a given group of routes to step in for regular carriers on their days off. And since the relief carriers carry the same group of five routes every week, they're as familiar with the routes in their group as the regulars, so the customer is suppose get seamless service.
But now, when a relief assignment becomes open, even though the union contract mandates that it be placed up for bid immediately, it's often left unassigned to save money. Instead of placing a carrier on the route so he can get to know it and deliver it efficiently, it's thrown up haphazardly, broken up into one and two hour pieces, then the various pieces are left sitting around on the workroom floor to be carried by part time flexible carriers when – and many times, if – they return from other routes on time.
In many cases the PTFs know absolutely nothing about the route. That accounts for why the mail is often mis-delivered, and in many cases is not delivered until late in the evening, or not delivered at all. In addition, if it's late, they don't have any incentive to do a good job, because they know that the chances are good that they're not going to be paid.
The same is true when regular carriers are on vacation, out sick, or the carrier is off for some other emergency – in some cases they can have as many as sixteen vacant routes due to one of the above. Instead of allowing a carrier who is familiar with the route to come in on his or her off day to case and carry the route as was the case in the past, now they just grab anyone to case and pull down the route. They then break it up into pieces, and as in the case above, have someone who is equally ignorant of the route to deliver it.
The problem with that is when they have a person who's unfamiliar with the route case it for delivery, the person doesn't know what mail should be forwarded, and they often case mail for 350 N. Orange Dr. in the slot for 350 N. Sycamore. The regular wouldn't have that problem because he cases by name, and even a person who is familiar with the route is less apt to do so.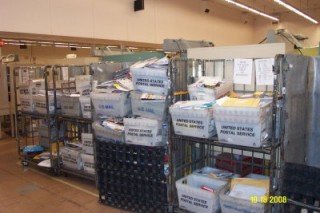 But the most sever problem with trying to save money in this way is that the mail is often mis-delivered to the wrong address, and when that happens, unless the regular carrier returns the next day, the mail is very unlikely to ever reach it's destination, or even be returned to sender. It could, literally, fall into one of the postal service's 'black holes.'
When mail is mis-delivered or the addressee has moved and there's not a regular carrier on the route, it is either thrown away by the person who received it, left to languish in an overstuffed mailbox (in the case of large buildings), or if is brought back to the post office, it's left to languish in 'go-back' tubs – sometimes for months. Managers and supervisors are so much under the gun to save money that they're focused on the mail that's yet to be mis-delivered, so they don't have any time to be bothered with old mail – even if it's been properly addressed.
The mindset of saving money at any cost also has a negative impact on accountable mail. Postal regulations require all accountable mail to be listed by number and signed for by the carrier. Then at the end of the day the carrier is suppose to account for every piece – that's why it's called accountable mail.
But now, in spite of the fact that postal clerks are being excessed in droves as not needed, certified mail is no longer listed. The carrier simply goes to the cage and the cage clerk gives him, lets say, ten certified letters, then simply writes ten on the sheet. Now, all the carrier has to do at the end of the day is return with ten slips, or if he loses one, just go to the 'go-backs' and find one there. The problem with that is if someone's court documents come up missing, no one can be held accountable because the post office doesn't have a signature indicating the person who handled that particular document.
It wasn't so long ago when the United States Postal Service was one of the most trusted and efficiently run organizations in the United States government. But now, due to greed, ignorance, and cronyism – in spite of the fact that it still has some of the most dedicated and professional workers and managers any where in the world sprinkled throughout the system – it is severely dysfunctional.
While this writer has heard some very encouraging comments about the new district manager, Ed Ruiz, we look forward to seeing how he's going to address what Dr. Stephen Musacco calls this 'toxic environment.' While we're all for equal opportunity and upward mobility, you simply cannot run a viable operation with people whose only qualification for management is that they're someone's sex toy – rather they be man or woman – and increasingly, that's becoming the general criteria for promotion in the Los Angeles district.
It's gotten to the point where knowledge, competence, and integrity have become a liability. Those qualities are a threat to the status quo, not to mention the new breed of incompetent managers.
Eric L. Wattree
wattree.blogspot.com
[email protected]
Religious bigotry: It's not that I hate everyone who doesn't look, think, and act like me – it's just that God does.
Eric L. Wattree is a writer, poet, and musician, born in Los Angeles. He's a columnist for The Los Angeles Sentinel, The Black Star News in New York, and a Staff writer for Veterans Today. He's also the author of A Message From the Hood.
ATTENTION READERS
Due to the nature of independent content, VT cannot guarantee content validity.
We ask you to
Read Our Content Policy
so a clear comprehension of VT's independent non-censored media is understood and given its proper place in the world of news, opinion and media.
All content is owned by author exclusively. Expressed opinions are NOT necessarily the views of VT, other authors, affiliates, advertisers, sponsors, partners or technicians. Some content may be satirical in nature. All images within are full responsibility of author and NOT VT.
About VT
-
Read Full Policy Notice
-
Comment Policy