Task Force Analysis
By Hardy Stone
Ten years after President Clinton signed PL 106-50 (The Veterans Entrepreneurship and Small Business Development Act of 1999), President Obama issued an Executive Order on April 26 to establish an interagency Task Force (TF) to 'study' and assist federal agencies to comply with that ten-year-old law.
PL 106-50 started the ball slowly rolling, establishing a 'mandate' that all federal agencies must award 3% of their contracting budget to SDVOSB.  Less than a year later, it was apparent that very, very few federal agencies were observing the law of the land. The VA, however, has consistently awarded above the 3% minimum. In FY 2008, the VA awarded 11.76% of its contracts to SDVOSB.
But with other federal agencies, this law has been a total joke. Congress preens to the American people that it'supports' our troops—but yet that support is run through the political wash cycle. But Congress sure supports our troops….all the way to the ballot box.
Agency-by-agency 2008 scorecard: http://tinyurl.com/26fthq5
Didn't President G.W. Bush establish "The Military Reservist and Veteran Small Business Reauthorization and Opportunity Act of 2008 (P.L. 110-186)?" http://tinyurl.com/29l2ry6
Was it enacted on February 14th, 2008? Was it all smoke? Was it a total non-starter?
The aims of President Obama's TF include:
1. improving capital access and capacity of small business concerns owned and controlled by veterans and
service-disabled veterans through loans, surety bonding, and franchising;
This is not the problem. Everybody need financing, bonding and franchise assistance. We need opportunities.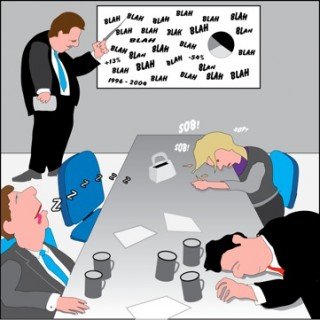 This is not the problem.
ensuring achievement of the pre-established Federal contracting goals for small business concerns owned and controlled by veterans and service-disabled veterans through expanded mentor-protégé assistance and matching such small business concerns with contracting opportunities;
This is the crux of the problem. But read the fine print: "ensuring achievement of the pre-established federal contracting goals… through expanded mentor-protégé assistance and matching such small business concerns with contracting opportunities…"
What? Excuse me? This language reads as if SDVOSB's need counseling, as if the federal agencies have been waiting for SDVOSB to get their act together…
No…you don't understand, Mr. President. The agencies need counseling not SDVOSB. How about ordering all Executive Branch agencies to take a crash course in obeying the law?
increasing the integrity of certifications of status as a small business concern owned and controlled by a veteran or service-disabled veteran;
Bingo on this. In a GAO November 2009 report, 100% of the companies GAO sampled were ineligible for contracts set-aside for SDVOSB. They falsified because they could…self certification encourages bogus businesses to claim SDVOSB status. The American people should be outraged. But they're not. Not because they don't care…they just don't know.
The VA has no budget to increase staff for certification and verification. And VA has absolutely no enforcement authority except for 'debarring' bogus companies from doing business with the VA;
reducing paperwork and administrative burdens on veterans in accessing business development and entrepreneurship opportunities;
Great…no one likes red tape. Now get these administrative employees reassigned to the certification backlog.
increasing and improving training and counseling services provided to small business concerns owned and controlled by veterans;
blah, blah, blah. More government-spin…
making other improvements relating to the support for veterans business development by the Federal Government.
For all intents and purposes, this is the same voice we heard from the 2008 TF. And let's put SBA in charge again! Afterall, in FY 2008, SBA awarded a pathetic .85 % of the mandated 3%.  And what an enforcement agency they truly are…they only pursue bogus companies if a protest is filed.
What about putting VA in charge, their 2008 numbers are 11.76% of contract funding to SDVOSB.
The VA should be the Department running the show and providing 'mentor-protégé' programs to other government agencies. Training programs for federal contracting officers and procurement directors—so they can obey the law.
Partial solution: Make the Department/agency heads accountable. Develop in their performance evaluations a measure of meeting that 3%. Agency Directors would then delegate this evaluation criteria to the Chief Procurement Officers—the Procurement Heads can then put pressure on contracting officers, who really are the ones who can get it done. This ain't gonna happen.
However, we have do have members of Congress watching this time around (see featured interview with Congressman Nye). Maybe they will make accountability of the Departments a real reality. SDVOSB's can always hope…we've been hoping for ten years…maybe this time, maybe, just maybe. ~~
Hardy Stone is the editor/publisher of VetLikeMe, the nation's only publication devoted to service disabled veteran owned business.
ATTENTION READERS
Due to the nature of independent content, VT cannot guarantee content validity.
We ask you to
Read Our Content Policy
so a clear comprehension of VT's independent non-censored media is understood and given its proper place in the world of news, opinion and media.
All content is owned by author exclusively. Expressed opinions are NOT necessarily the views of VT, other authors, affiliates, advertisers, sponsors, partners or technicians. Some content may be satirical in nature. All images within are full responsibility of author and NOT VT.
About VT
-
Read Full Policy Notice
-
Comment Policy