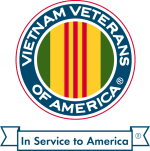 As I finished up writing my last article on questions surrounding Agent Orange Outside of Boots On the Ground Vietnam, Rainbow Colored Chemical Agents on GUAM? http://www.veteranstoday.com/2010/06/22/rainbow-colored-chemical-agents-on-guam/, an old article written by Mokie Porter of Vietnam Veterans of America (VVA) came to mind, and I dug it out of my stack of The VVA Veteran magazines.
Way back in the Oct/November 2009 time frame (that's about seven months ago) Mokie raised several issues that are now beginning to bite VSOs in the butt.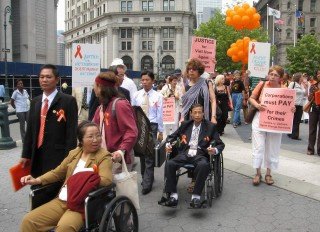 His focus was on how the Ford Foundation was funding a study into how Agent Orange and related chemical poisons used in our Herbicide Warfare operations against Vietnam has been killing and maiming the Vietnamese from the time we began using chemical Herbicides as a weapon of warfare.
Mokie drew attention to how the focus of the funding for this effort excluded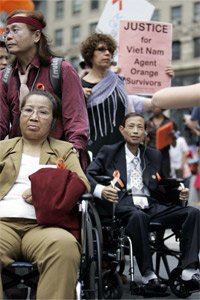 Vietnam Veterans and their families. As I understand it, VVA had no problem with any study to correct a wrong done the people of Vietnam, heck it was wartime after all. The problem was the exclusion of U.S. troops who fought there. We believe that until Veterans begin seriously organizing Agent Orange demonstrations and protests like these photos progress in resolving our AO issues and questions will continue at a snails pace.
However, more important rather than piss and moan about Vietnamese victims of Agent Orange getting any media coverage, Mokie proposed positive steps and solutions that Veterans needed to heed in order to get their stories and VOICE heard. That was seven months ago, old news?
WE DON'T THINK SO!
What exactly did Mokie say seven months ago that applies today?
Robert L. Hanafin, Major, U.S. Air Force-Retired, Veterans Today News Network
Don't Wait For An Army to Die
Now, I'm not going to repeat the whole darn thing, folks can read it at the VVA link provided below. However, the point I want to reinforce is that I may have inferred that the VSOs are not doing anything on the questions surrounding Agent Orange outside Vietnam proper, and if I left anyone with that impression this is my way of saying the VSOs have been trying to get a handle on this for quite a while now.
I've only extracted the portions of Mokie's article that I believe are most relevant today. You see my concern as a Life Member of DAV, and VVA, and despite criticism I hurl at VSO leadership (some deserved, some not), the reality is the our VSO representatives who go before the Congress to lobby for changes at the VA just simply cannot do it ALONE.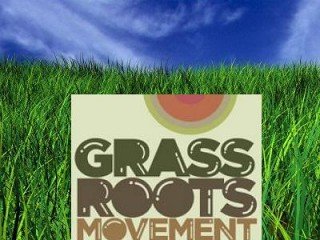 Without grassroots action that if nothing else poses a potential voter revolt against member of Congress, Senators and Congress critters are simply not going to take any Veteran serious, be it MSgts. Jackson and Foster who served on Guam and passionately believe they suffer for exposure to Agent Orange to Rick Weidmann in the leadership of VVA giving testimony before Congress, or Joe Wilson over at the Legion giving testimony. Without a potential voting bloc behind these guys, they are just urinating in the wind.
"If the Ford Foundation's publicity campaign will focus exclusively on the plight of Vietnamese victims of Agent Orange, then Vietnam veterans need to launch their own grass-roots publicity campaign." That's the part that caught my eye. Then Mokie goes on to outline a game plan:
"This is not just a VVA issue. VVA members, chapters, and state councils need to reach out and work with other Veterans' organizations in their communities.
We [VVA] cannot allow Veterans to find out about their A/O exposure from the perspective of the Vietnamese victims. This is not about animosity toward Vietnamese victims of Agent Orange; it is a response to telling only one side of the story.
We [VVA] need real stories about real people.
We [VVA] are in the process of gathering these stories. If you wish to share your family's second- and third-generation health struggles from what you believe to be due to exposure to Agent Orange/Dioxin, please send an email to
[email protected]
or call 301-585-4000, ext. 146.
Some have suggested holding veterans' health forums at the chapter and state council levels. That's a good way to get local media attention and a perfect forum to discuss the issue of A/O, as well as the host of illnesses and maladies associated with military service.
Veterans Today Editorial Comment: We are also entering the final stretch to the November 2010 Congressional elections, now is prime time to begin twisting the arms of endangered candidates of both parties to deliver on positive ACTION on Agent Orange exposure around the world, or they don't get your Vote – PERIOD!
Now, back to Mokie,
"It is useful to have a nuts-and-bolts, how-to plan for this type of health forum. What we need is something that could be shared with other states and chapters, such as a checklist for organizers of local health forums, or a document that has tips for putting on a high-interest, high-attendance, high-media-coverage veterans health forum.
HERE COMES THE MOST IMPORTANT THING MOKIE HAD TO SAY IN 2009:
This is not just about the Vietnam War and Agent Orange; it is about all toxic exposures in all theaters of our recent wars, whether in Thailand, Eglin Air Force Base,
Guam,
Puerto Rico, Texas, the Gulf, Iraq, or Afghanistan. The larger lesson continues to be that the cost of war doesn't end when the guns are silent. In fact, it takes a generational toll.
This effort is just getting started.  What works in one area may not work in another area. But sharing ideas, info, intel, and good stories is needed. Local initiative, local creativity, and local enthusiasm and energy will be essential."
Thus, a few VSOs had already begun moving out on these concerns months ago, and I believe that with a little encouragement and grassroots support that may be lacking from VSO membership a SENSE OF URGENCY will follow that just might match the enthusiasm, energy, man power, and money thrown at and shown by VSOs for Flag Amendments and Stolen Valor Acts.
Until rank and file members of mainstream VSOs begin taking action such as the banner shown in this photo of a Veterans for Peace participation in a  Veterans Day Parade to get their message across that justice for America's Veterans is patriotic regardless our other diverse views, nothing is going to change quick enough for Vets to outlive CHANGE.
If any readers know of any other VSO who has hit the streets in protest over Veterans Still Dying of Agent Orange, please let us know, and we will post the photo, but for now, we strongly advise that regardless the observance, including next Memorial Day, Veterans Day, the 4th of July, Armed Forces Day, Flag Day, ANY patriotic observance; it doesn't have to be an anti-war or PEACE March,  you have got to stop complaining and start taking ACTION. Unless you do something about it that is an attention getter, you will never get attention.
Bobby Hanafin
ATTENTION READERS
Due to the nature of independent content, VT cannot guarantee content validity.
We ask you to
Read Our Content Policy
so a clear comprehension of VT's independent non-censored media is understood and given its proper place in the world of news, opinion and media.
All content is owned by author exclusively. Expressed opinions are NOT necessarily the views of VT, other authors, affiliates, advertisers, sponsors, partners or technicians. Some content may be satirical in nature. All images within are full responsibility of author and NOT VT.
About VT
-
Read Full Policy Notice
-
Comment Policy