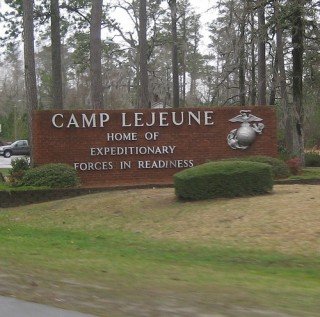 By The Few, The Proud, The Forgotten
Over the past few weeks we have been able to host three informational meetings for the Camp Lejeune drinking water contamination. I can honestly say that those who have attended the meetings were not disappointed. We are attempting to educate our community about what we were REALLY exposed to and give them some sound advice about what types of relief are available to them and their family members.
The Corps has obfuscated this issue and told so many lies regarding the contaminates and what happened on the base that these meetings are a necessity if you are concerned for the health and safety of yourselves or your family members. We are amazed at how many of us still believe that ABC Dry cleaners was the sole source of contamination for the base or are unaware of the massive fuel losses at Hadnot Point near the potable water wells on Hadnot Point.  
Our next meeting will be this coming Saturday July 17 in Virginia Beach. If you live nearby or in an adjoining state, we urge you to attend. RSVPs are being accepted until July 15th. The contact to register is Vanessa Bertka at 843-546-2408 ext 757 or you can email us at [email protected].  
If you are interested in holding one of these informational meetings in your area, we will need a volunteer to help coordinate the people in your location. We have already been contacted by several members in Texas and California. In order to host a meeting, we will need about 75 participants. I encourage everyone to use our bulletin board on the website as a means to make this happen for you. Jerry Ensminger and Mike Partain have volunteered our time to speak at the meetings and answer any question you may have about Camp Lejeune.  
Here is the list for meetings in the works. We still need people to register in order to hold these meetings.  
July 17th Virginia Beach , VA RSVP by July 15th
July 31st Charlotte , NC RSVP by July 29th
August 7th Syracuse , NY RSVP by August 5th
August 21st Pittsburgh , PA RSVP by August 19th  
We are also planning a meeting for Tampa Florida. If you are interested in a meeting there, please contact Mike Partain at [email protected].