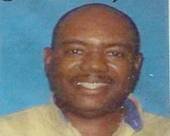 – Update: Charles Williams was released from custody after being bailed him out. No further details at this time.
They took this man's liberty, they're after his home, now they're after his VA disability compensation. It's difficult enough to get veterans' disability benefits. Now, a Texas county judge and Sheriff have jailed a veteran because he refuses to give away his veteran's disability benefits in a child support dispute.
Veterans Today says we must as Veterans, family members and supporters, call the media and authorities, give the location of the Veteran; explain the situation that our illegally jailed veterans needs media coverage, freedom and justice.  Charles Williams' disability benefits are protected by federal law, ignored by Bexar County, Texas
The U.S. Title Code Section 5301 clearly states that the disability compensation is protected from any rulings WHAT SO EVER and IT IS NOT re-assignable to any other party;  compensation "shall be exempt from taxation, shall be exempt from the claim of creditors, and shall not be liable to attachment, levy, or seizure by or under any legal or equitable process whatever, either before or after receipt by the beneficiary." This is our fight, stop them now in Texas. We can't take a gun to these pricks, so:  –
– Call ACLU Texas; (512) 478-7300; [email protected]
– Call Amadeo Ortiz Sheriff – [email protected]  [Well like a coward, he hides his phone number]
– Call local TV; TV 4 WOAI (210-226-4444);
– Call local Judge's office (210 335-2216), ask about Charles Williams
– Call U.S. Congressman Charles Gonzalez
         – District office phone number:  210 472 6195
         – Veterans issues office Phone number: 210 472 6195
– Call: (210 335-6201) ask to speak the to the Nurse so you can be informed on Charles Williams' condition
– Call U.S. Attorney General's office: (202 514-2000) and ask for an investigation
– Call U.S. DoJ, Civil Rights Division, Disability Rights Section section: 800-514-0301 (voice) and ask for an investigation
– Charles Williams Speaks out; 1 
– Charles Williams Speaks out; 2 
August 1, 2010

To; Bexar County Sheriff, Amadeo Ortiz
Bexar County Adult Detention Center, Administrator & Staff

Ref; Mr. Charles Victor Williams (BADC inmate) (SID 660899)

Sheriff Ortiz,

Operation Firing for Effect

Mr. Charles Williams is currently incarcerated in the Bexar County Adult Detention Center. Mr. Williams was sentenced last week to 180 days for contempt of court by Judge Chapman. Mr. William's contempt charges were filed when Mr. Williams refused to agree to use his VA disability compensation to pay court ordered child support. This single issue, protection of veteran's benefits is at the center of Mr. Williams's incarceration, and the main reason our organization got involved with the Williams's case.

There are currently federal laws on the books which protect veteran's benefits from third party assignment, yet, judges in the great state of Texas routinely ignore these laws and order the disabled veteran to pay more than they can afford, or go to jail.

Sheriff Ortiz, Mr. Williams has committed no crime and he is not a criminal. He is a disabled veteran who is not in good health and has only his veteran's disability compensation to live on. We are suggesting Mr. Williams be released from jail with an ankle bracelet until this issue is resolved in the court. I'm certain Mr. Williams's incarceration will cost the tax payers of Texas a significant amount of money. I'm also certain your office could better use these funds.

Mr. Williams has asked OFFE to monitor his treatment while he is in your facility. We have contacted the VA on Mr. Williams's behalf and a list of Mr. Williams's medications will be delivered to the BADC infirmary. Mr. Williams has been advised to keep a log of his medication and to alert our office if there are any unreasonable delays in getting his prescribed medications. Mr. Williams has indicated that it gets cold at nights and his arthritis causes him great pain. We are requesting Mr. Williams be given another blanket.

I am confident that you and your staff will treat Mr. Williams fairly and he will receive all of his prescribed medicines.

Once again, our organization is devoted to the improvement and protection of the benefits and entitlements earned by our men and women in uniform. It is our opinion Mr. Williams's rights to his VA disability compensation have been violated by your court system, and we will do everything in our power to assist Mr. Williams expose this violation.

If you have any questions, please feel free to contact my office at any time.

Gene D. Simes
OFFE National Chairman
ATTENTION READERS
Due to the nature of independent content, VT cannot guarantee content validity.
We ask you to
Read Our Content Policy
so a clear comprehension of VT's independent non-censored media is understood and given its proper place in the world of news, opinion and media.
All content is owned by author exclusively. Expressed opinions are NOT necessarily the views of VT, other authors, affiliates, advertisers, sponsors, partners or technicians. Some content may be satirical in nature. All images within are full responsibility of author and NOT VT.
About VT
-
Read Full Policy Notice
-
Comment Policy