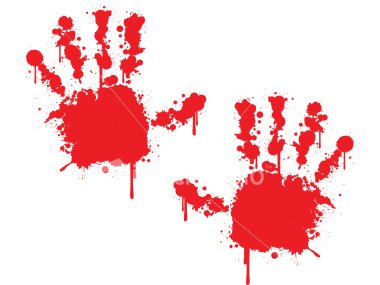 Veterans Today received this CALL TO ACTION from Cynthia Benjamin the mother of an Iraq war Vet who survived two tours in Iraq.
Posted on behalf of Cynthia Benjamin by Robert L. Hanafin, Major, U.S. Air Force-Retired, Veterans Today News
http://www.veteranstodaynetwork.com/
WHO REALLY HAS BLOOD ON THEIR HANDS?
I have just written a letter of support to Pvt. Bradley Manning, the 22-year-old intelligence analyst suspected of passing videos and documents to Wikileaks.
Pvt. Manning is now in pre-trial confinement [at the Marine Base] in Quantico, VA, facing decades in prison and, if Republican Congressman Mike Rogers of Michigan has his way, the death penalty.
In the midst of all the grief my family has endured and the sorrow I feel for the Afghans and Iraqis who have died, I am grateful that someone out there was courageous enough to bring the powerful and dreadful truths about these wars into the light.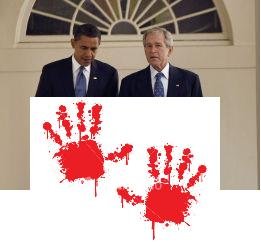 Admiral Mullen said that those responsible for the leaks have blood on their hands.
But no one could possibly have more blood on their hands than the Bush/Cheney regime and now the Obama administration–the blood of our troops, the tears of their families, the legacy of the innocents killed and maimed in these immoral wars.
With these Wikileaks horrors revealed, it will not be so easy for politicians to convince us that these wars are just, that they are worth bankrupting our nation, or that we can achieve peace by more killing.
My hope is that the national discussion that has emerged from the videos and documents will hasten the day when our troops come home. For that, the whistle blowers [like Private Bradly Manning] deserve our deepest thanks.
Cynthia Benjamin CODEPINK
Member of Military Families Speak Out, Mt Vision NY
Veterans Today Editorial Comment: It amazes us that such a young, inexperienced, low ranking enlisted man (or woman) could pose such a dire threat to our National Security that it would warrant any punishment much less the death penalty. Actions by some radical members of Congress have  gone too far in trying to intimidate military members and their families to stick to government 'bi-partisan' propaganda or simply keep their mouths shut – period. We are talking about a very low ranking Soldier here, a 22 year old kid. What were this Private's his superiors , Manning's SP4, Corporal, Sergeant's, Lieutenant's, Captains, Majors, Lt. Colonels, Colonels, and various Army Generals doing the entire time this 22 year old kid is almost being scapegoated, accused of espionage, and any fool in Congress threatening him with the death penalty?
Let the ultra right-wing return to power be they Republicans or disguised as Independent Tea Baggers, or worse, and the death penalty for speaking out against wars will be on their agenda.
Robert L. Hanafin, Major, U.S. Air Force-Retired, Veterans Today News
Member of Military Families Speak Out – Ohio
COME ON AMERICA – WAKE UP – TO AN OUT OF CONTROL CONGRESS AND A PRESIDENTIAL ADMINISTRATION NO DIFFERENT FROM THE SHRUB'S.
Readers are more than welcome to use the articles I've posted on Veterans Today, I've had to take a break from VT as Veterans Issues and Peace Activism Editor and staff writer due to personal medical reasons in our military family that take away too much time needed to properly express future stories or respond to readers in a timely manner.
My association with VT since its founding in 2004 has been a very rewarding experience for me.
Retired from both the Air Force and Civil Service. Went in the regular Army at 17 during Vietnam (1968), stayed in the Army Reserve to complete my eight year commitment in 1976. Served in Air Defense Artillery, and a Mechanized Infantry Division (4MID) at Fort Carson, Co. Used the GI Bill to go to college, worked full time at the VA, and non-scholarship Air Force 2-Year ROTC program for prior service military. Commissioned in the Air Force in 1977. Served as a Military Intelligence Officer from 1977 to 1994. Upon retirement I entered retail drugstore management training with Safeway Drugs Stores in California. Retail Sales Management was not my cup of tea, so I applied my former U.S. Civil Service status with the VA to get my foot in the door at the Justice Department, and later Department of the Navy retiring with disability from the Civil Service in 2000.
I've been with Veterans Today since the site originated. I'm now on the Editorial Board. I was also on the Editorial Board of Our Troops News Ladder another progressive leaning Veterans and Military Family news clearing house.
I remain married for over 45 years. I am both a Vietnam Era and Gulf War Veteran. I served on Okinawa and Fort Carson, Colorado during Vietnam and in the Office of the Air Force Inspector General at Norton AFB, CA during Desert Storm. I retired from the Air Force in 1994 having worked on the Air Staff and Defense Intelligence Agency at the Pentagon.
ATTENTION READERS
Due to the nature of independent content, VT cannot guarantee content validity.
We ask you to
Read Our Content Policy
so a clear comprehension of VT's independent non-censored media is understood and given its proper place in the world of news, opinion and media.
All content is owned by author exclusively. Expressed opinions are NOT necessarily the views of VT, other authors, affiliates, advertisers, sponsors, partners or technicians. Some content may be satirical in nature. All images within are full responsibility of author and NOT VT.
About VT
-
Read Full Policy Notice
-
Comment Policy