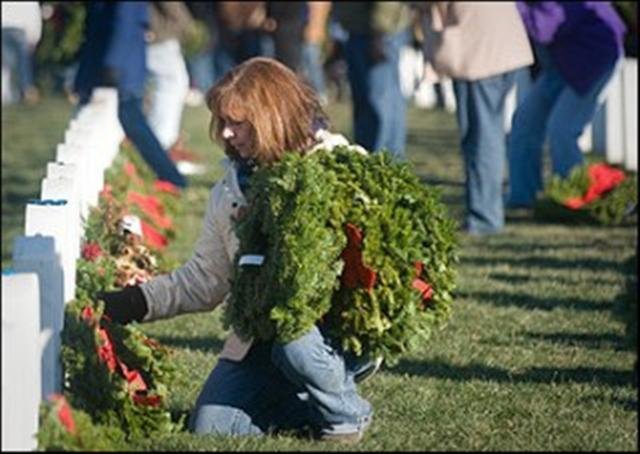 How ironic, Prudential Financial, Inc., "own a piece of the rock" insurance company started out as The Widows and Orphans Friendly Society.
"To care for him who shall have borne the battle and for his widow, and his orphan,"  seem to be nothing more than words that the Department Of Veterans Affairs uses as a front while they continue to cheat, lie and mislead veterans and their families.
Too bad Prudential did not live up to its original name when it was supposed to pay lump sum payments to survivors of fallen service members but held those payments so the company could earn investment income on the money for itself. The agency that took Lincoln's own words as their official motto in 1959.
The Department Of Veterans Affairs made a "backdoor boiler room" deal with Prudential Financial, Inc., which allowed this so-called reputable insurance company to withhold the lump-sum payments to survivors that were due when the veteran of those families died while on active duty. Only one problem though, the kind, compassionate and caring veterans advocates at the DVA forget to tell the six million veterans and their families that a deal was made behind their backs.
What the DVA and Prudential call "retained-asset accounts," is nothing more than a deal which allows Prudential to withhold lump-sum payments to the families of veterans left behind. I've got another name for it, "war profiteering" of the worse kind and to think our own "caring" agency, the Department Of Veterans Affairs made the deal. There has to be a special place in hell for those that hatched this unethical and, I think, criminal scheme!
All the back slapping and slimy handshakes that created this farce happened in 1999. On September 1, 2009, an amendment to this scheme brought to light what took place in 1999 which was never put into writing where Prudential could withhold the lump-sum payments to the survivors of fallen veterans. Grieving families that checked the box requesting a lump-sum payments were sent checkbooks instead of checks by Prudential. Bloomberg Markets reported on July 28th of this insulting, and insensitive practice by the "own a piece of the rock" company and state and federal officials want this "retained-asset" system investigated and changed.
The Attorney General for New York, Andrew Cuomo, has begun what he called, "a major fraud investigation" of Prudential and other life insurers over these "retained-asset" accounts. Subpoenas to Prudential and 12 other insurance companies have been issued by his office. The Department Of Veterans Affairs stated it will change the insurance program and allow survivors to receive lump-sum payments. Where has the DVA been for the last 11 years?
The damage has already been done and the survivors of fallen service members have been insulted, slapped in the face and caused even more anguish and pain over the loss of their loved one with these "retained-asset accounts. Who at the Department Of Veterans Affairs and Prudential was responsible for this criminal act?

Even with all the investigations no one will go to prison and if the perpetrator(s) are still working at the DVA, he/she will be allowed to retire quietly with no ramifications for their dastardly act whatsoever! Prudential and the other insurance companies will continue to do business, oh, they might have a sacrificial lamb or two, but the people at the top that knew about this scheme, if they did not know they should have, will continue on just like those at the Department Of Veterans Affairs that knew this "deal with the devil" was taking place.
Joe 'Ragman' Tarnovsky
Joe is a Vietnam Combat Veteran, having served 26 months in the Republic Of South Vietnam, 10 months with Company A, 27th Combat Engineers, 28 August 1968 to June 1969, and 16 months as a crewchief/doorgunner with the 240th Assault Helicopter company on UH-1C Hueys, the Mad Dog Gunship Platoon from July 1969 to 22 October 1970.
Joe graduated from Cuyahoga Community College in 1982 with a Associate Of Arts Degree and from Cleveland State University in 1986 with a Bachelor's Degree in Psychology; he also accumulated 12 hours of graduate work at Cleveland State. He lives with his best friend, his wife, and they have 34 rescued cats, 7 rescued dogs.
Joe has spoken at high schools and colleges for 25 years about PTSD, war and how not to treat returning veterans when they come home to America after fighting for their country.
ATTENTION READERS
Due to the nature of independent content, VT cannot guarantee content validity.
We ask you to
Read Our Content Policy
so a clear comprehension of VT's independent non-censored media is understood and given its proper place in the world of news, opinion and media.
All content is owned by author exclusively. Expressed opinions are NOT necessarily the views of VT, other authors, affiliates, advertisers, sponsors, partners or technicians. Some content may be satirical in nature. All images within are full responsibility of author and NOT VT.
About VT
-
Read Full Policy Notice
-
Comment Policy