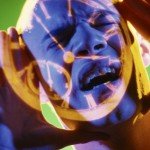 A 911 call made by a wife after being punched by her husband can result with the veteran in jail. The shocked wife had no idea waking up her husband in the middle of a nightmare by shaking him was not a good idea.
No one told her that after combat, they can have dreams as real as the days of horror. His body was in the bed next to her but his mind was far, far away facing an enemy trying to kill him. His body felt the hand on him while he had the "journey" and it was not his wife, but an enemy force wanting him dead.
This happens all the time and could have been avoided if she knew enough to understand that she needed to get out of striking distance before trying to wake him up. So police officers arrive to see the family in their night clothes, a zoned out man sits in shock on the couch, a wife stands there with a swollen eye and red face from crying. If they are aware, they will look around the room and they will spot the picture of the man in uniform. The pieces will fit together and then they will take the veteran to the VA for an evaluation. If they are not aware, they will treat him like a abuser and lock him up. Getting him to the VA for help, will help him, help his wife to understand and the healing begins. Taking him to jail will feed PTSD, feed his anger, cause him to be bitter, break up the family and add one more inmate into the prison system.
Awareness of officers is key to all of this. Houston PD officers are getting training they need to really protect and serve.
POST-TRAUMATIC STRESS
For a vet in crisis, an informed officer
At HPD academy, survivor of battles builds bridge of understanding
By LINDSAY WISE
HOUSTON CHRONICLE
Dec. 13, 2010, 10:55PM
A veteran suffering from post-traumatic stress disorder runs a stop sign because he feels he's being followed. A police officer pulls him over, and their interaction escalates into an argument. The veteran ends up in jail.
This scenario, recounted by Stacey Lanier, a staff psychologist at Houston's Michael E. DeBakey VA Medical Center, is a real-life example of misunderstandings between law enforcement officers and veterans returning from the wars in Iraq and Afghanistan with amped-up anxiety, anger and post-traumatic stress.
Houston Police Department statistics show the number of veterans taken to the VA medical center for mental health treatment following calls for service has jumped from just four in 2007 to 64 in 2009.
The veteran who ran the stop sign was having a paranoid reaction, Lanier said.
"He was agitated, and he was trying to explain what was happening from his perspective, and the officer just thought he was trying to make excuses," she said. "And that was a case where there was no need for that."
To ease potential confrontations between police and veterans, HPD started offering intensified PTSD awareness training this year.
"I absolutely think that there's a need for it because people tend to pathologize people with PTSD rather than seeing that they're regular people who are hypersensitive to danger," Lanier said.
Crisis training
About 40 percent of HPD's patrol officers have received crisis intervention training, which became mandatory for all cadets in 2007, said Frank Webb, a senior officer with HPD's Mental Health Unit.
The training previously included a segment on PTSD, but this year, the department supplemented the training with longer and more comprehensive classes. The sessions feature veterans diagnosed with PTSD, VA psychologists, and officials from the city of Houston's Office of Veterans Affairs.
For a vet in crisis, an informed officer
The numbers have gone up. Courts have begun to address combat veterans being haunted by service. There is a lot of good things happening but still reports come out about veterans being killed after a spouse has called 911, high speed chases in the middle of the night and more veterans being locked up instead of being helped. All law enforcement officers should be trained on not only how to spot a combat veteran, but understand why they do what they do. It will go a long way toward finding the day when no combat veteran is subjected to being treated like everyone else, since they are far from it.
ATTENTION READERS
Due to the nature of independent content, VT cannot guarantee content validity.
We ask you to
Read Our Content Policy
so a clear comprehension of VT's independent non-censored media is understood and given its proper place in the world of news, opinion and media.
All content is owned by author exclusively. Expressed opinions are NOT necessarily the views of VT, other authors, affiliates, advertisers, sponsors, partners or technicians. Some content may be satirical in nature. All images within are full responsibility of author and NOT VT.
About VT
-
Read Full Policy Notice
-
Comment Policy