BENEATH THE SPIN • ERIC L. WATTREE 
A Common-Sense Plan to Save the Postal Service Pt. II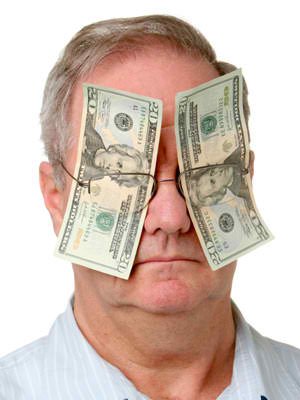 It's very easy to criticize the postal service. Everyone does it, because much like congress, the agency has become so dysfunctional over the years that it's made itself an easy target. But it hasn't been my intent over the past nine months to drag the postal service through the mud just for the pure joy of it – in fact, it brings me very little joy. But I'm convinced that its important to every American that we shine a spotlight on the practices that this agency is engaged in, and that we all have a thorough understanding of why the agency is failing as a viable organization, because today it's postal workers who are being abused – they're being used as a test case – but tomorrow it will be American workers as a whole. We're already headed in that direction.
As we sit around comfortable in our complacency and telling jokes about "going postal," postal workers are literally drowning in a cesspool of injustice and corruption that's needlessly destroying their health, well being, and many of their home lives. While that may seem funny to some, the United States Postal Service signals a pronounced change in this nation's attitude toward poor and middle-class workers. And since it is a government agency, and both our president and the policing agencies mandated to protect our interests are completely ignoring the situation, the ramifications are chilling.
The postal service is engaged in the exact same behavior that led to the collapse of Wall Street. In its attempt to emulate private enterprise the postal service has succeeded only in embracing what makes private corporations most corrupt – instituting a bonus program to enrich its top executives while ensuring diminishing returns for not only the public that it's suppose to serve, but also, its employees and the very viability of the agency itself.
Postal executves have managed to turned the agency into their own private piggy bank. How else can we explain former Postmaster General John Potter, supposedly a "public servant," walking away from a failing public agency as a multimillionaire. That sort of thing just doesn't happen in America. That's a scenario that's reserved for third-world countries, but that's exactly what we're allowing America to become.
The fact is, the so-called pay-for-performance program has had a grossly negative impact on the very performance that it was designed to enhance. It has caused senior executives to become more focused on their own greed than on the agency's primary mission, to serve the public. At this point, therefore, many of these top executives simply view the postal service as a vehicle to enhance their personal enrichment, while having to actually deliver the mail is looked upon as a distraction, or an unfortunate nuisance to be passed down to their subordinates.  In addition, the Inspector General's Office, which is suppose to police the agency, has become a collusive enabler of this dysfunctional status quo. Thus, this program has turned the postal service into the ultimate old-boys club, so the pay-for-performance program should be abolished.
Since executive bonuses are based primarily on the way they look on paper, the primary motivation of postal executives is to curtail customer service, steal wages from their employees, and then cook the books to reflect a totally fictitious reality.
One station manager complained that she arrived at a new station only to find that she was short supervisors, she didn't have enough clerks to process her box mail and get the mail distributed the carriers, and she didn't have enough carriers to cover the routes. So as a result of getting their mail late, and having to help put up the routes that didn't have a carrier assigned to them, her carriers couldn't get out on the street until after 12:00 noon. But in spite of that, her superiors gave her a direct order to have her carriers back and off the clock by 5:00 p.m. or she would face disciplinary action.
She said:
"This is typical of what they call managing. Instead of trying to find a reasonable way of getting the mail delivered, they simply dictate instead of manage. They knew that the order that they gave me was physically impossible for me to carry out, but they don't worry about that – they just order you to do the impossible, then how you get it accomplished is your problem. What they actually want us to do is to either hide the mail, or work our employees several hours overtime and then go into the computer and not pay them for the time that they've worked. Then if there are repercussions, they act like they're shocked at what you've done. They're forcing us to cheat and steal, then avoiding responsibility for their actions."
So as a direct result of the self-serving policies of just a handful of greedy and corrupt executives, the postal service has lost the confidence of the public, lowered the morale of its employees, and has rendered itself completely dysfunctional. And since the agency's projections are based on the inaccurate data of books that are being routinely falsified, every year the situation gets worse. This has been going on for so many years now that the only way that management can keep its head above water is to lie, cheat, and steal, just to justify the lying, cheating and stealing that they did the previous year, or what they call "SPLY" (Same Period Last year).
This has led to a situation where management is having to live from hand-to-mouth, and all of their creativity is directed toward promoting their greed and covering their collective butts instead coming up with innovative ways to move the mail.
They're currently trying to find a way to lower the cost of labor, for example, but the way they're approaching the problem is like trying to grab a handful of water. In their attempt to try to save revenue, they're trumping up meaningless charges against some of their most experienced employees in an attempt to push them out the door. They're also violating their own regulations against the discrimination of employees with job-related disabilities. But most seriously, they're violating federal law by falsifying government documents to literally rob gainfully employed workers of their hard earned wages.
Even with all that, however, they're only managing to save enough revenue to get their hands wet, while most of the revenue that they'd hoped to save is dripping through their fingers. Their corrupt and shortsighted policies are draining the agency through the cost of EEO, MSPB, and grievance litigation; the loss of experienced personnel, and the costs related to poor employee morale such as higher sick leave usage, higher accident rates, a rise in inefficiency, and the unquantifiable cost of employee passive aggression.
If these postal executives were not so preoccupied with their greed and shortsighted penchant for simply getting by one day at a time, someone might have considered working out a plan that would allow experienced, retired managers and craft employees to come back and fill the void for half their salaries.
Retired employees would jump at the opportunity. Then, not only would the postal service benefit from the knowledge and expertise that's being wasted by many former employees in retirement, but the agency would save a tremendous amount of revenue by not having to pay any benefits. In addition, such a program would go a long way toward getting employees who are currently on the rolls to consider retirement.
Many employees would benefit greatly by drawing their retirement then coming back to work for half of their salary, and if they worked a three or four-day schedule they could enjoy the best of both worlds – a financial benefit, plus many of the joys of retirement.
A few kinks may have to be worked out, but the net effect would resolve several of the postal service's most severe problems. It would be a win-win situation. The postal service would benefit by lowering the cost of labor, and at the same time managing to maintain an experienced workforce.  The agency could employ two experienced workers for the cost of one inexperienced employee, and without having to pay benefits.
In part III we'll be discussing productivity and employee morale.
Eric L. Wattree
http://wattree.blogspot.com
[email protected]
Religious bigotry: It's not that I hate everyone who doesn't look, think, and act like me – it's just that God does.
ATTENTION READERS
Due to the nature of independent content, VT cannot guarantee content validity.
We ask you to
Read Our Content Policy
so a clear comprehension of VT's independent non-censored media is understood and given its proper place in the world of news, opinion and media.
All content is owned by author exclusively. Expressed opinions are NOT necessarily the views of VT, other authors, affiliates, advertisers, sponsors, partners or technicians. Some content may be satirical in nature. All images within are full responsibility of author and NOT VT.
About VT
-
Read Full Policy Notice
-
Comment Policy