"SMART POWER" OBAMA
SMART POWER SOPHISTRY
By Colonel Eugene Khrushchev STAFF WRITER/Editor

US foreign policy mavens have plucked from obscurity and put a new spin on Smart Power concept as the cornerstone of the US National Security Strategy.
In theory and on paper, this paradigm shift is picture-perfect.  In practice, if it takes seeing to believing, don't be surprised, if much touted Smart Power turns out to be Smarting from Power.
The whole idea is not just attractive – it's simply irresistible. As a binary ammo of US foreign policy projection, global vital interests or imperial designs (the precise definition pursuant to political preferences) the combination of Hard Power of the military and Soft Power of the diplomacy, if properly calibrated, creates dramatic synergy effect, herein presented as Smart Power – holistic, whole-of-government approach.
In reality, against the backdrop of kaleidoscopic opportunities & threats, the implementation of US foreign policy has consistently refused to square the circle that proves this pristine theorem.
The intrinsic deficiency of Smart Power is the lopsided and asymmetrical nature of this brawn & brain equation:  in budgetary terms, Hard Power of the military supersedes Soft Power of the diplomacy more than 10 times and thus relegates the Foggy Bottom to the Pentagon's ancillary outfit in charge of international public affairs.
To bridge the gap between lofty theory and miserable practice, and to make generals & diplomats genuine partners, US lawmakers ought to pare down DOD 'irrational exuberance' and substantially beef up the State Department 'goodwill' capabilities.
Only when and if Pentagon and State Department budgets are  equalized to 1:1 ratio, Smart Power stands a fair chance to be truly innovative hands-on approach.
Until that breakthrough takes place, Smart Power will remain a recurrent chimera, with the White House Smarting from Power at 'homeland' and beyond, fomenting anti-American sentiments among the Web-savvy generation of the 21st century.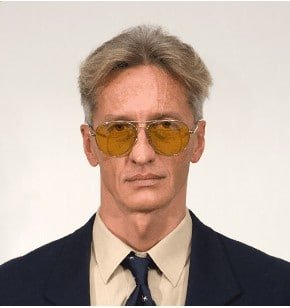 Colonel Evgeny Khrushchev, editorial board member of Veterans Today is also is the military analyst at Russia Today (RT)
Contrary to the family tradition, he didn't apply to Vladivostok Navy Academy to join the Pacific Fleet but enrolled in the Red Banner Institute specializing in Central Asian affairs.
Experience:  Afghanistan
PSYOPS officer of the 56th Airborne Assault Brigade in Gardez, Paktia, Democratic Republic of Afghanistan First Secretary of the Russian Embassy in the Islamic Republic of Afghanistan.
Yugoslavia
The Russian Airborne peace-keeping mission under the aegis of UNPROFOR.
The United States
The main mission: to promote rapport & rapprochement between Russian & American veterans, in close cohesion with US military attaché General Reppert and Special Forces General Metaxis.
* Led the 1st delegation of Soviet-Afghan Vets to the US at the invitation of VVA & VVC
* Addressed SOLIC Command and JFK Special Warfare School
* Consulted CBS 60 Minutes on the Soviet campaign in Afghanistan
* Interviewed by ABC 20/20 and Discovery Channel
* Featured by France Press, Boston Globe and USN& WR during the 1st Moscow putsch.
Inspired by Chinese strategy, Persian Sufi poetry and British cats; addicted to Country & Blues and muscle cars.
Favorite personal/personnel carrier – KA-50 Black Shark, due to financial & social constraints, settled for KTM 950 SM.
ATTENTION READERS
Due to the nature of independent content, VT cannot guarantee content validity.
We ask you to
Read Our Content Policy
so a clear comprehension of VT's independent non-censored media is understood and given its proper place in the world of news, opinion and media.
All content is owned by author exclusively. Expressed opinions are NOT necessarily the views of VT, other authors, affiliates, advertisers, sponsors, partners or technicians. Some content may be satirical in nature. All images within are full responsibility of author and NOT VT.
About VT
-
Read Full Policy Notice
-
Comment Policy