NOT ISOLATED, SILENCED!
"locking up Bradley Manning is like giving out speeding tickets at the Daytona 500."
By Gordon Duff STAFF WRITER/Senior Editor
Am I the only one that notices that nothing about Bradley Manning adds up?  What has he done?  Did he supply the inane and useless "after action reports" being peddled as "intelligence" by Wikileaks?  This is stuff he had access to, chickenfeed, rumors and "junk," no more.  He has served his time,give him a discharge and let him go.
As for anything else, embassy cables?  My friends at the Pentagon who have security clearances that Manning could never dream of say they have never seen an embassy cable in their lives.
"You want that stuff, you have to run over to State.  Hillary wipes her #@%* with them.  We ain't got em, can't get em, don't care, don't want em, those folks over there are a pack of (frigging) morons.  We don't meet with them, we don't read their mail and they don't listen to us, especially when they should."
This was only the tip of the iceberg:
"It's no secret that many of us here are Jews and that some see it as their duty to give everything over to Israel, and by everything I mean 'the crown jewels.'  A few years ago, the FBI went after a few of the gang here and the mob at the White House, you know, that "Rosen" thing.  The FBI got called off.  They got everything nuclear stuff, all our top secret technology, everything.  This is why some people think keeping Pollard in jail is nuts, what he did goes on every day, went on then and goes on now.

But it's not just Jews and its not just Israel.  The spy business is 'private' now, big bucks…."
From the JTA (Jewish) news service:
"..documents allege, AIPAC approved in some circumstances of dealing in classified information.

The court case is significant because it shows the inner workings of AIPAC, a lobbying group that both enemies and supporters call one of Washington's most powerful and feared lobbies. ….just weeks after the FBI raided AIPAC's offices on Aug. 27, 2004….the government was targeting AIPAC for "who we are and what we do."

…Rosen's lawyers describe two earlier cases in which AIPAC defended and praised Rosen and another employee for receiving apparently classified information and passing it along."
SILENCING MANNING
To paraphrase a famous movie, "locking up Bradley Manning is like giving out speeding tickets at the Daytona 500."
If Manning were the real culprit, which he is not, he would be the lowest rung on a ladder that we all know leads to the New York Times, News Corp and, in the end to Tel Aviv.  If Manning stole anything, which may or may not be true, who knows, I certainly don't trust what I read in the papers, he certainly didn't publish "selected pro-Israeli morsels" in the New York Times and other "Israel sensitive" papers.
It goes further.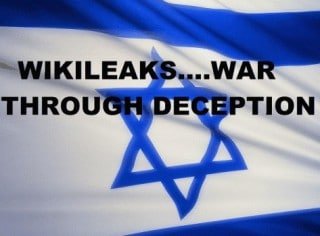 Who took the intel to the Times?  Assange only?  I don't believe that, not for a second.
You remember the stories, the New York Times had a "working project," selecting materials that Israel wanted published, blending in stuff that former National Security Advisor Zbigniew Brzezinski said was 'seeded' into Wikileaks.
By "seeded" he meant it was written elsewhere and put into the "leaks."
The Times was more than an editing house, it was acting as a spy organization, a disinformation center, nothing new about that, but it was also mixing in counterfeit stuff as well.
Imagine writers at the Times having to worry about plagiarism or pumping out phony stories when the entire organization, when "commanded" by someone, does that on a grand scale.
Did Wikileaks come from tiny little Bradley Manning or from those other spies, the private guys, AIPAC, the folks "Rosen" talked about.  For those who don't know, Rosen was arrested as a spy but later released.  The Times reported that he worked for a public relations group, AIPAC, a group I view as a spy agency, which is what Rosen says as well.  According to the times, Rosen was a minor Washington "nobody."  The truth, as usual, was something very different.  Rosen was a grand "mover and shaker."
Rosen actually headed the Rand Corporation and sat on the National Security Council. Rand was government at its highest level, direct to the president.
Saying the was something else was, well, it was a lie.  Imagine a newspaper lying.  Heavens.
In fact, Rosen was the prime formulator for Middle East policy for the Bush administration.  According to the New York Times, he might as well have been writing Toyota ads.  Think someone is hiding something?
Do you wonder why Bradley Manning is being tortured, mistreated and, you can bet on this, being fed a continual diet of Haldol until he barely knows his own name.
YOU MUST BE KIDDING ME
Am I the only one that notices that Wikileaks comes up with new material every day and that much of the material is from periods that Bradley Manning was incarcerated?
For those who don't keep up with things, and wonder why there is a flood of articles defending Wikileaks, I will fill in some gaps.
Wikileaks is an Israeli intelligence operation, in fact, a brilliant one.  Imagine, being able to put anything in any paper in the world, hand feeding the worlds "liberals and lefties" anything you want, jokes and entertainment one day, UFOs and sex stuff, and then pepper them with "attack Iran" and "Pakistani's smell bad" stuff the rest of the time.
[youtube 7TheJPboU4c]
They were so "ham handed," excuse the non-Kosher reference, about it that they were quickly "busted" along with an army of phony "anti-Zionists" and "conspiracy-fringe" bloggers they had been paying for years.
"The best way to control the opposition is to lead it ourselves."
— Vladimir Ilyich Lenin
What would have been smart is to immediately hit with pieces on Israel and the Freedom Flotilla and Gaza.  What had been "informal analysis" of control and penetration of the "blogosphere," an effort now not so informal at all, has turned out some lessons.
Any "leaker" or "anti-Zionist" who supports the long discredited 9/11 "hijacker" myth, especially since the revelations about Building 7 and the Pentagon, works for Israel, end of story!
Any blogger of pundit who talks "9/11 truth" but ignores Israel's role, the "Mike Harari-Mossad-Dancing Israels" evidence is working for Israel.
Any member of the press who mentions Osama bin Laden without saying "long believed dead" is working for Israel.
Any member of the press who mentions Iran's nuclear program is working for Israel.  The science is simple, Iran doesn't have a single piece of equipment capable of making one iota of "weapons grade" material, nobody claims they have, nobody even mentions it.  Instead, they outright lie.  This was one is a "slam dunk."  Medical grade centrifuges can never, in a million years, make any type of weapon whatsoever, end of story!  If anyone wanted to make a "dirty bomb," they could pick up depleted uranium (DU) off the ground in Iraq, Afghanistan and Pakistan by the ton.  Its free, children pay with it, our troops bring it home in their bodies.
Anyone quick to drag out "Al Qaeda," the cover name for what most know to be a CIA operation, such as with Libya, has a "controller" but may not know it.  To "insiders" in the intelligence world, "Al Qaeda" is a joke.
"Hey, did you see my coffee?  Did Al Qaeda take it again?"
To be fair, working for Israel isn't illegal unless you are an American citizen, especially if you are military or government.  My guess is that only about 10% of those working for Israel in ways that may well be against the United States are Jews.  Mull that over a bit and insert it into your analytical tool box.
Give this a moment of thought.  When it turned out that Israel was bankrolling the Tea Party through the Koch Brothers and that none of the candidates were Jews, why didn't anyone notice?  Why did the Israel money come out, by the carload, to get rid of candidates like Alan Grayson, a Jew?  In fact, the Israel lobby targets more Jews for elimination (politically) than anything else.
You don't know Grayson or heard he is a "nutter?"
[youtube Mj0JAfq4esk]
Grayson asks hard questions while others, like Ron Paul, make one noise for the disenfranchised and another,"I don't really mean it, you know," for the backers.  He is coming out of that closet more and more each day.
The other day, I saw a video from Australia.  Julia Gillard, one of the least capable world leaders, an embarrassment for Australia for sure, was doing a staged "Q and A" about Wikileaks.  You really have to watch this video.  Get a bottle of Pepto Bismol first and keep an air-sick bag handy.  You just can't make up stuff like this, as Jim Dean always says:
[youtube T1q9eqhT5UM]
This reminds me of a press conference in the US where a reporter from Fox News asks Karl Rove:
"Why are democrats terrorist sympathizers?"
Even this "ham handed" attempt at irony will go over the heads of some readers.  "Nuff sed."
A note on Australia.  Any public statements or private statements "learned of" that support the Palestinian people or question Israel's "special relationship" with Ms. Gillard (and Mr. Assange) are considered criminal acts.  Dozens of people in Australia are in prison, some for many years, for speaking out in favor of Palestinian rights or criticizing Israel's policies.
Gillard considers any criticism of Israel as a possible incitement to "holocaust" and sends out security forces to kick down doors.  Are we exaggerating?  Not hardly!  By America's standards, which lower every day, Australia is closer to Syria or even North Korea when it comes to freedom of speech or gun ownership.
Were an Australian to question Israel's involvement in 9/11, something that has become the single most controversial subject in the world, they face 10 years in prison.  How many other things can get you prison time in Australia?  Nobody knows, they simply keep silent and hope they don't make it on a list of some kind.
How did this happen to Australia?  Rupert Murdoch, the Israeli that owns Fox News and the Wall Street Journal among endless other things, papers, networks, even governments we are told, controls Australia.  Oh, you didn't know Murdoch is an Israeli?  Murdoch may well be the single most powerful Israeli, we are told much more powerful than Netanyahu.
Australia lost their press freedoms long before the US.  They also lost their guns.  Give it a moment, Murdoch, Fox News, Tea Party, Palin, Israel, 9/11, lost freedoms, gun seizure, anyone see a pattern here?  Not yet?  Just wait.
Where does Bradley Manning tie into all this?
He doesn't, in fact, he doesn't tie into anything at all.  He has nothing to do with anything, hurt no one, and is being destroyed, purposefully and systematically, scapegoated to create a "sideshow" of phony "left-right" controversy.
Yesterday, six Americans died in Afghanistan.  There are no terrorists there, no Al Qaeda, no bin Laden, only opium and heroin.
Raymond Davis is free.  Bradley Manning is not.
Six American families are suffering.
Millions around the world are being systematically poisoned, entire cultures are being ravaged by the narcotics flowing out of Afghanistan, a trade fully supported by Americans.
Nothing in Wikileaks about that?  Where is this going?  I could continue but I would never be allowed in Australia again.
Gordon Duff posted articles on VT from 2008 to 2022. He is a Marine combat veteran of the Vietnam War. A disabled veteran, he worked on veterans and POW issues for decades.
Gordon is an accredited diplomat and is generally accepted as one of the top global intelligence specialists. He manages the world's largest private intelligence organization and regularly consults with governments challenged by security issues.
Duff has traveled extensively, is published around the world, and is a regular guest on TV and radio in more than "several" countries. He is also a trained chef, wine enthusiast, avid motorcyclist, and gunsmith specializing in historical weapons and restoration. Business experience and interests are in energy and defense technology.
ATTENTION READERS
Due to the nature of independent content, VT cannot guarantee content validity.
We ask you to
Read Our Content Policy
so a clear comprehension of VT's independent non-censored media is understood and given its proper place in the world of news, opinion and media.
All content is owned by author exclusively. Expressed opinions are NOT necessarily the views of VT, other authors, affiliates, advertisers, sponsors, partners or technicians. Some content may be satirical in nature. All images within are full responsibility of author and NOT VT.
About VT
-
Read Full Policy Notice
-
Comment Policy