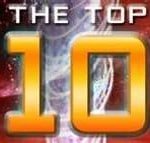 Veterans! Here's your Top 10 News stories of the day compiled from the latest sources
We encourage you to browse our list so that you can take what you want and keep what you need
VA moves key program from Dallas to Fort Worth.  Fort Worth Star Telegram  Seven months after the US Department of Veterans Affairs opened a gleaming outpatient clinic in Fort Worth, the VA has relocated an important program from Dallas to the new facility. The move of the North Texas region's …

 

Group's 1st Florida canine-therapy dog finds a friend in Orlando Army veteran.  Orlando Sentinel  "Wow, she's something else; she's really something else," said the 28-year-old Evans, who now works as a vocational-rehabilitation counselor for the US Department of Veterans Affairs. To greet Marley, who was flown to Orlando by Pilots and Paws, …

 

 US Accused of Misusing Los Angeles Land for Vets.  Wall Street Journal  The American Civil Liberties Union of Southern California filed a class-action lawsuit Wednesday against the US Department of Veterans Affairs, claiming that the agency fails to provide housing for homeless veterans at its …

 

Suit: VA misusing LA land meant for homeless vets.  Albany Times Union  The suit alleged that the US Department of Veterans Affairs leased much of the property at its West Los Angeles facility to private entities, instead of using it for veterans' permanent supportive housing. It was being filed by the American Civil …

 

After fighting for his country, Iraq veteran fights for a job. Kansas City Star  Today Smith lives with his parents on Baltimore's east side, making ends meet with a $541 disability check he receives each month from the Department of Veterans Affairs, payment for the lower back, shoulder, hand, knee and ear injuries he sustained in …

 

Texas veterans satisfied with legislative session.  Fort Worth Star Telegram  Rick Perry immediately ordered a 30-day special session, but the state's 1.8 million veterans are unlikely to see any more bills that directly affect them. "It turned out quite well," said John Miterko, a Vietnam veteran who has worked for the …

 

Music store donates new Taylor guitar to veteran.  Carlisle Sentinel  "It was in a miserable state of affairs… totally unplayable," said Walters, who became motivated to help the retired special operations soldier. "We had to do something for Tom," Walters recalled. "This guy put his life on the line for our country. …

 

Veterans' group organizes festival for veterans in Forest Park.  STLtoday.com  The state VFW created the Missouri Veterans Foundation 10 years ago to assist veterans in need to pay for housing, utilities, medical care and food; and it helps them file claims with the US Department of Veterans Affairs.

 

Iraq Vet Admits Claiming Medals He Didn't Earn. AP  Iraq veteran Adam Whitten has "acknowledged he didn't receive two combat medals he listed in a biography given to Massachusetts middle school students before he addressed them at a Memorial Day ceremony." Whitten "spoke to Narragansett Regional Middle-High School students May 27 about the trauma of war and post-traumatic stress disorder."

 

POW/MIA Command To Receive $62.7M Lab, Offices.  AP The US military has "awarded a $62.7 million contract to a Honolulu company for the construction of a new laboratory and offices for the command that searches for, finds, and identifies the remains of Americans missing from past wars. Nan, Inc. is due to build the three-story structure for Joint POW/MIA Accounting Command at Joint Base Pearl Harbor-Hickam by July 2013." Maj. Gen. Stephen Tom, "who leads the Joint POW/MIA Accounting Command, says the new Central Identification Laboratory will be state of the art and among the premiere facilities in the world."
HAVE YOU HEARD?

As part of its ongoing commitment to make government more efficient and transparent, the Department of Veterans Affairs released its fiscal year 2010 scorecard on sustainability and energy performance. The scorecard will help VA to identify and track the best opportunities to reduce pollution, improve efficiency, and cut costs. When conducting its mission to care for the Nation's Veterans, VA has a responsibility to ensure a healthy and sustainable environment for both current and future generations – that is why VA is committed to build on successes and address areas that need improvement. Under Executive Order 13514, President Obama directed Federal agencies to lead by example in clean energy; and to meet a range of energy, water, pollution, and waste reduction targets. VA will update its Sustainability Plan this month based on scorecard benchmarks and post it for public view at www.va.gov.
More Veterans News
Shipboard Distilling Plants Linked To High Cases Of Poisoning.  Glens Falls (NY) Post- Star The "Australians have recognized a link between Agent Orange and sailors' sicknesses for years, and compensated them, the blue water veterans in the US are excluded from compensation." But John Wells, a lawyer and the cofounder of the Veterans Association of Sailors of the Vietnam War, has been "working with members of Congress, including New York Sen. Kirsten Gillibrand, to get legislation passed to include blue water veterans in Agent Orange benefits."
Bill Would Track Health Issues Of McClellan Vets. Anniston (AL) Star "A bill now before Congress would create a national health registry for veterans who were stationed at Fort McClellan from 1935 to 1999. The registry would be used to track health records of the veterans to see if there is a connection between their medical conditions and possible exposure to toxic chemicals while serving at McClellan." Creating a "registry would be the first step in a process to help veterans who believe they have become ill due to exposure to toxic chemicals while stationed at Fort McClellan."
Women Exposed To Combat Trauma As Resilient As Men: Study.  HealthDay  "Male and female military personnel exposed to combat zone trauma tend to experience similar mental health problems and recover at the same rate, a new study reveals. The finding — the first to examine the role of gender on combat-linked stress after deployment — was based on a survey completed by American men and women deployed between October 2007 and July 2008 in Iraq and Afghanistan." The study's lead author, Veterans Affairs researcher Dawne S. Vogt, and others working on the study, findings from which were presented "in a recent online issue" of the Journal of Abnormal Psychology, "concluded that male and female soldiers appear to be equally resilient to the stress and trauma of combat, in least in the immediate months following battle." 
Recovery City: The Industry: How Big Is It?  Prescott (AZ) Daily Courier The "treatment and recovery community in Prescott" employs "about 300 people, from the larger clinics to the 30 or so sober living homes in town. The domiciliary program at the VA on the grounds of venerable Fort Whipple is one of 50 such facilities nationwide that share a $5.1 billion federal budget for mental health and substance abuse. Veterans can enroll for free in the program's four-month recovery program that consists of group therapy and work programs."
Q&A: On Driving Common Governance Between The DoD And VA.  Government Health IT  "Doug Felton is the manager of enterprise architecture for the Departments of Defense and Veterans Affairs – a role that gives him insight into inter-organizational space, otherwise known as IOS. At the GHIT 2011 show on June 14-15 in Washington DC, Felton will lead a session in which he'll share some insights about common governance between the two agencies, mediating engineering processes and practical applications of such inter-organizational practices." Felton discussed such topics with GHIT, as well as "how the political and policy landscape between the DoD and VA 'are nicely aligned' for a project such as the joint" electronic health record (EHR) the agencies are building. In a quote noted by GHIT, Felton said VA and the DoD have "already…had initial joint meetings and working groups to discuss" the "capabilities and technologies that will be shared parts" of the joint EHR.
First Person Combat: In A Minefield.  New York Times "Last year, doctors at Landstuhl Regional Medical Center in Germany, a critical-care hospital for troops wounded in combat, noticed a troubling trend: the number of patients requiring amputations had tripled over the previous year." Last "fall, soldiers from Alpha Company, First Battalion, 87th Infantry, began a multiday mission to secure a small hill in the northernmost district of Kunduz Province." During the mission, which took place in Afghanistan, two mines exploded on the hill, leaving two US service members disabled.
Bay Pines Gets $92 Million For Facility.  Seminole (FL) Beacon  "Department of Veterans Affairs recently announced the award of a $92 million contract to construct a new mental health facility at the VA medical center at Bay Pines. 'A top priority for VA is providing greater access to VA's health care system and the highest quality care for our nation's Veterans,' said" VA's secretary, Eric Shinseki. Shinseki added, "This new facility will help VA better serve Florida Veterans while also investing in the local economy. America's Veterans have kept their promises to our Nation and they have earned the very best this nation has to offer."
Federal Grants To Help Vets Get Jobs. Worcester (MA) Telegram & Gazette "Veterans Inc. has been awarded more than $650,000 in grants" by the US Department of Labor "to help veterans find jobs. The funding will be used to continue Veterans Inc.'s Veterans Employment and Training Program, providing training and employment services to veterans; funding to the Homeless Female Veterans and Homeless Veterans with Families programs, to the Veterans Workforce Investment Program." Veterans Inc. was praised by US Rep. Jim McGovern (D-MA), who announced the grants earlier this week.
Chamber, Labor, Wall Street Join To Hire War Veterans. 

White House Bulletin

A move to win jobs for returning war veterans, the US Chamber of Commerce was to team up Tuesday with the Labor Department and Wall Street firms to press banks and the broader financial industry to hire a vet. Afterward, the Chamber was to hold a hiring fair to connect Deutsche bank, Bank of America, Citi, Credit Suisse, and Goldman Sachs, as well as more than a hundred other companies, to veterans and their spouses as part of the Chamber's "Hiring Our Heroes" effort. Officials said that the growing Chamber program is also poised to win a new partner, NBC. Kevin Schmiegel, a retired marine and vice president of Veterans Employment Programs at the Chamber, is leading the effort. He said in advance, "I hope that veterans and their spouses will leave this conference with job offers in place, just as they have in the dozens of other hiring fairs we have had and will continue to host around the country. Together we can make a difference in reducing the alarming unemployment rate that exists among returning American veterans."
San Diego's Veterans Medical Research Foundation Gets Donation From WD-40.  La Jolla (CA) Light  "On Memorial Day, San Diego's Veterans Medical Research Foundation received a donation of a minimum of $100,000 from WD-40 Company in an effort to support those who serve or have served in the military. The company has donated 10 cents from the sale of each of four limited edition WD-40 cans, with special artwork depicting service at sea, in air and on land." The money raised by WD-40 "will provide funding for a pilot study aimed at helping the thousands of Iraq and Afghanistan veterans with mild to moderate traumatic brain injury succeed in their efforts to go to college"
Veteran Shares Healing Artwork With Others.  Milwaukee Journal Sentinel Veteran Joe Webster's "post-Vietnam life was filled with peaks and valleys until last year when he came to the Zablocki Veterans Affairs Medical Center seeking help. As part of his therapy, Webster has used his creativity to come to grips with his war memories" and to help others. The Journal Sentinel adds, "A series of pictures created by Webster with water colors, acrylics and pen and ink are being used as posters in programs to help veterans at the Milwaukee VA hospital."
Report Reveals Sexual Assaults At Veterans Facilities.  USA Today  "There were 284 cases of alleged, attempted or confirmed sex assaults at Department of Veterans Affairs medical facilities from January 2007 to last July, according" to findings from a Government Accountability Office (GAO) study released Tuesday. Investigators "blamed the assaults on a host of problems, including haphazard security measures." The VA would be required to "track all sexual assaults and better assess those at risk of committing crimes" under legislation recently introduced by the House Veterans Affairs Committee, whose chair, US Rep. Rep. Jeff Miller (R-FL), said he is "aghast at what" GAO found.
Agency Officials Say VA Is Working To Improve Situation. Pittsburgh Tribune-Review  "John Gingrich, VA's chief of staff, said the agency has taken several steps to combat sexual assaults, including setting up a central office to respond to allegations." In a reply to the GAO's report, Gingrich wrote, "The department values the safety and well-being of all veterans, staffers and visitors who come to VA health-care facilities."
George Segall Takes SNM 2011 Presidency.  DOT Med News   "Dr. George Segall, the chief of the Department of Veterans Affairs Palo Alto Health Care Systems' nuclear medicine department and a Stanford University professor, has assumed the 2011-2012 presidency of the Society of Nuclear Medicine." DOT Med News adds, "SNM announced the new roster of officers at its annual meeting in San Antonio, Texas, which runs June 4-8."
 City Issues Permit For Long-Delayed VA Medical Clinic.  Martinsville (IN) Reporter-Times  "After a delay of more than two years, plans for an outpatient Veterans Administration clinic in Martinsville might be back on track." During a meeting of the Martinsville Common Council on Monday, "Mayor Phil Deckard said that in the past month a permit had been issued for a clinic to be established at 2200 John R. Wooden Drive." Deckard "said he didn't have details about when the clinic would be open for service to veterans."
ATTENTION READERS
We See The World From All Sides and Want YOU To Be Fully Informed
In fact, intentional disinformation is a disgraceful scourge in media today. So to assuage any possible errant incorrect information posted herein, we strongly encourage you to seek corroboration from other non-VT sources before forming an educated opinion.
About VT
-
Policies & Disclosures
-
Comment Policy
Due to the nature of uncensored content posted by VT's fully independent international writers, VT cannot guarantee absolute validity. All content is owned by the author exclusively. Expressed opinions are NOT necessarily the views of VT, other authors, affiliates, advertisers, sponsors, partners, or technicians. Some content may be satirical in nature. All images are the full responsibility of the article author and NOT VT.