There are billions of people on planet Earth who do not believe in the Torah/Old Testament superstition known as "kosher." Yet, these people almost always end up paying extra for food and other products which bear the kosher symbols. This is wrong on principle, not to mention that especially in these dark and dire economic days when almost everyone needs to save every penny they can to survive, this scam is also hurtful.
The kosher scam is the practice of food and other companies paying rabbinical organizations in order to have rabbis inspect their plants and factories to make certain ancient Hebrew/Jewish laws are being followed in the production of their products. And the products are not always limited to food. For example many dish washing  soaps and freezer bags and tin foil as well as other non-food products are caught up in this "revealed" religious kosher scam. The Wall Street Journal in its April 18, 2011 edition reports that companies pay the kosher companies and their rabbis "from $2,000 to tens of thousands of dollars annually."
In exchange for the cash the rabbis allow the companies to place one of their kosher symbols (usually a U or a K but other symbols are also used – see image below) on their products' labels which lets religious Jews know it's kosher. It should also let Gentiles and non-religious Jews know that a rabbi has just taken money out of their pockets! (The superstition of Islam known as Halal also practices food restrictions. However, according to the Koran at Surah 5:5, it is permissible for Muslims to eat kosher food.) Take a look in your kitchen cabinets and refrigerator to see how much you've been taken!
Normally when animals are slaughtered they are first stunned so they don't feel any pain and then they are slaughtered. According to Jewish superstition, God wants the animal to be fully conscious  before a Jewish "holy" man cuts its throat and the animal then bleeds to death. They put forward the lie that the animal suffers less because of loss of blood to their brain. With the terrified animal either held or hung upside down so all of their blood pours out of them (This is to satisfy Leviticus 17:10 where the Bible writers put these words in God's mouth, "I will even set my face against that soul that eateth blood, and will cut him off from among his people."
Prior to this statement in this chapter it is evident the ancient Hebrew priests were putting words in God's mouth that would require everyone to make a sacrifice of their animals officially to God, but in reality to the priests.) the fear and panic that they suffer is completely inhumane. Currently five countries outlaw the barbaric cold-hearted superstition based practice of kosher and Halal slaughter: Norway, Sweden, New Zealand, Switzerland and Iceland. The Netherlands are planning on banning the Jewish as well as the Islamic inhumane methods of slaughter and will vote on it next week. I believe the Hebrew National hotdog company isn't using its arrogant slogan of "We answer to a higher authority" as much as they used to.
This could be to the general enlightening of people on the cruel practice of kosher slaughter and of the kosher scam overall. It also reveals the sense of Jewish superiority which has Biblical roots in Deuteronomy 7:6 which puts these words in God's mouth regarding the ancient Hebrews/Jews: "For thou art an holy people unto the LORD thy God: the LORD thy God hath chosen thee to be a special people unto himself, above all people that are upon the face of the earth." Who would ever want to do business with people who believed things like that about themselves?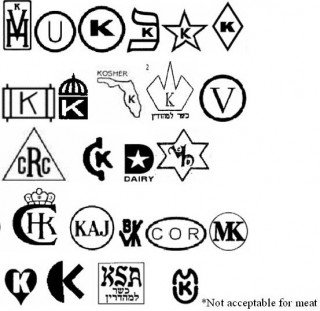 ATTENTION READERS
Due to the nature of independent content, VT cannot guarantee content validity.
We ask you to
Read Our Content Policy
so a clear comprehension of VT's independent non-censored media is understood and given its proper place in the world of news, opinion and media.
All content is owned by author exclusively. Expressed opinions are NOT necessarily the views of VT, other authors, affiliates, advertisers, sponsors, partners or technicians. Some content may be satirical in nature. All images within are full responsibility of author and NOT VT.
About VT
-
Read Full Policy Notice
-
Comment Policy