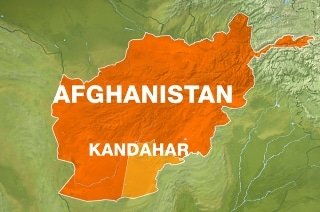 by Khalil Nouri Staff Writer / Editor
Kandahar, a conservative and sacred Pashtun heartland, the epicenter of complex Afghan tribal politics where Prophet Muhammad's cloak has resided for over half a millennium, has always played a pivotal role in Afghanistan with all its political makeup. Now there is an intense struggle to name a suitable tribal council chief to assume the responsibility of the late Afghan President's half-brother Ahmad Wali Karzai (AWK).
The question now is; who should control all of Southern Afghanistan's tribal structure, and ultimately attempt to sooth tensions over what will soon become the full political formation and structure of Afghanistan. But this self-made position by Afghanistan's elite Karzai family has not only ensured their extreme power grip, but has also created a disparity and impasse throughout the entire tribal spectrum that many disenchanted members of various tribes are not only are in a heightened feud amongst each other, but have ultimately embraced an unstoppable and hectic insurgency in Afghanistan.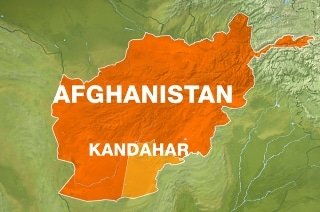 The Pashtun confederations of the Durrani and Ghilzai, which comprise several tribes, have been competing for control of Kandahar since the 18 century; this competition has defined war and peace in the region. In contrast to the Pashtuns of Eastern Afghanistan, the tribes of Kandahar are structured in a hierarchical manner, and the entrenched gaps between them has taken a severe toll on their individual uniqueness and important class levels, however, at its very core, some sound form of group sentiments of unity does exist between them. In hindsight, although this group's tribal cohesion was originally built on common tribal identities and values, the infusion of billions of donor funds and the single family group control of access to those economic resources contributed to new patronage and protection dynamics within the region.
Kandahar's unique socioeconomic structure is reflected in its current security apparatus architecture. Within each large tribe we find a single master figure or a few powerful warlords whose power stems from being landlords or business families that maintain their own private militias. The power elite of the province of Kandahar encompass no more than half a dozen men. Furthermore, these individuals also compete for control of core central government positions to enhance their regional influence. They are successful in taking over core positions within the Kandahar provincial administration and successfully place their clients within the civil administration as well as key local security posts; within the security sector these warlords manage to transform their militias into regular army units.
To illustrate these structures of violence, it is insightful to portray two prominent tribes in Kandahar: the Popalzai and the Barakzai:
In the provincial council of Kandahar, the late Ahmad Wali Karzai, the former main representative of the Popalzai tribe in Southern Afghanistan, assisted by his family and friends, crafted a nonexistent seat as the provincial tribal chief.
Despite AWK's successful personal achievements, he was forced to experience some contentious family blood feuds and had to lobby some of his cronies in parliamentary elections. He also favored a few prominent key figures from the Popalzai tribe as his assistants, despite which, all those favoritisms and blood disputes didn't help to stabilize Kandahar; but, in fact, it tainted and gave bad names to the rest of the Popalzai tribal members who deem themselves to be unsoiled in their indispensable efforts; laying a solid tribal ground for all to share equally. Furthermore, AWK was ruthless with the tribes who did not support his brother the president; for example, he cut them out of the aid largesse that poured into the south. His tribal politics often led his rivals to join the Taliban.
Besides the Popalzai, the Barakzai are the second biggest tribe in Kandahar province, and the most prominent member of the Barakzai is the current governor of the Eastern Afghanistan province of Nengarhar, Gul-Agha Sherzai (GAS). GAS was the governor of Kandahar for a second term before he was recoiled by the Karzais to accept the governor's job in the equally lucrative trade corridor of Nengarhar province. This was for two sole purposes:
One, AWK could unreservedly exert his power in Kandahar. In retrospect, as the governor of Kandahar, GAS made some regular and active efforts to make his Barakzai tribe more powerful; embezzling government revenues, jobs, and donor countries' construction contracts and colluding with drug lords. This provoked President Karzai to eventually take action and intentionally remove Sherzai from his position in Kandahar.
Two, his other aim behind the move was obvious; to pave the way for the Popalzai tribe to take the leading role in Kandahar and he did so by giving power to his controversial younger brother, AWK. The removal of Sherzai from Kandahar practically paved the way for Karzai's family and tribe to emerge as regional leaders.
GAS was also accused of pushing opponents to the insurgent ranks by labeling them as Taliban. This exposed them to reprisals from international forces; depriving them of jobs, a role in reconstruction and lucrative contracts. GAS has currently been mentioned as the new regional strongman and a real replacement for AWK, but this is no surprise to Kandaharis; they know that this will fuel tribal feuds even further.
In retrospect, since the elite tribes of Poplazai and Barakzai are the biggest and the most prosperous, they have claimed the biggest fraction, the lion's share of everything, and consequently deprived other tribes who collectively are the majority.
However, the city is in desperate need of a proper administration that can balance competing interests among various clans. A historical and traditional way of sorting things out is to appoint people from other regions. Many people in Kandahar think that officials from another province will not be interested in engaging in tribal struggles. Their hope is that outsiders will remain neutral and not fan the fire in Kandahar; and won't instigate tribal rivalries.
The question arises; how did Kandahar manage to handle the hurdles of tribal disparities in the past? The answer is; Afghanistan's previous ruling clan was vastly undersized and in the minority.
In the Afghan tribal society tradition, a smaller size clan in the minority ranking can equalize and sufficiently weld all other tribes much easier–because there are fewer constituents to favor than the large tribes. Thus, this has been the main crucial factor keeping tribal balance comparable and ultimately stable. Otherwise, the threat that large tribal competition and feuds among the various tribes to fill the position created by AWK to dominate everyone (the head of the provincial tribal council) guarantees trouble.
If the position is not filled in a timely manner, the speculations are that; outside forces may want to exploit the uncertainty and disunity among the Pashtuns of southern Afghanistan, sensing an opportunity to shape the region to their liking. This may have a dire consequence and a counterproductive approach to NATO and US missions in Southern Afghanistan. Perhaps the best solution is to just eliminate Ahmad Wali Karzai's self-made position altogether, and return to balancing methods that did work in the past.
---
Khalil Nouri is the cofounder of New World Strategies Coalition Inc, a native think tank for a nonmilitary solution studies for Afghanistan, and a member of Afghanistan Study Group

Khalil Nouri was born in an Afghan political family. His father, uncles, and cousins were all career diplomats in the Afghan government. His father was also amongst the very first in 1944 to open and work in the Afghan Embassy in Washington D.C., and subsequently his diplomatic career was in Moscow, Pakistan, London and Indonesia. Throughout all this time, since 1960's, Khalil grew to be exposed in Afghan politics and foreign policy. During the past 35 years he has been closely following the dreadful situation in Afghanistan. His years of self- contemplation of complex Afghan political strife and also his recognized tribal roots gave him the upper edge to understand the exact symptoms of the grim situation in Afghanistan. In that regards, he sees himself being part of the solution for a stable and a prosperous Afghanistan, similar to the one he once knew. One of his major duties at the beginning of Operation Enduring Freedom in Afghanistan in 2002 was advisory role to LTG Franklin Hegenbeck. He has worked closely with the Afghan tribes and his tribal exposure is well tailored for unobstructed cross-cultural boundaries within all Afghan ethnicities. He takes pride in his family lineage specifically with the last name "Nouri" surnamed from his great-grandfather "Nour Mohammad Khan" uncle to King Nader-Shah and governor of Kandahar in 1830, who signed the British defeat and exit conformity leaving the last Afghan territory in second Anglo-Afghan war. Khalil is a guest columnist for Seattle Times, McClatchy News Tribune, Laguna Journal, Canada Free Press, Salem News, Opinion Maker and a staff writer for Veterans Today. He is the cofounder of NWSC Inc. (New World Strategies Coalition Inc.) a center for Integrative-Studies and a center for Integrative-Action that consists of 24- nonmilitary solution for Afghanistan. The function of the Integrative-Studies division (a native Afghan think tank) is to create ideas and then evolve them into concepts that can be turned over to the Integrative-Action division for implementation. Khalil has been a Boeing Engineer in Commercial Airplane Group since 1990, he moved to the United States in 1974. He has a Bachelor of Science degree in Mechanical Engineering, and currently enrolled in Masters of Science program in Diplomacy / Foreign Policy.
ATTENTION READERS
We See The World From All Sides and Want YOU To Be Fully Informed
In fact, intentional disinformation is a disgraceful scourge in media today. So to assuage any possible errant incorrect information posted herein, we strongly encourage you to seek corroboration from other non-VT sources before forming educated opinion. In addition, to get a clear comprehension of VT's independent non-censored media, please read our
Policies and Disclosures
.
Due to the nature of uncensored content posted by VT's fully independent international writers, VT cannot guarantee absolute validity. All content is owned by the author exclusively. Expressed opinions are NOT necessarily the views of VT, other authors, affiliates, advertisers, sponsors, partners, or technicians. Some content may be satirical in nature. All images are the full responsibility of the article author and NOT VT.
About VT
-
Comment Policy