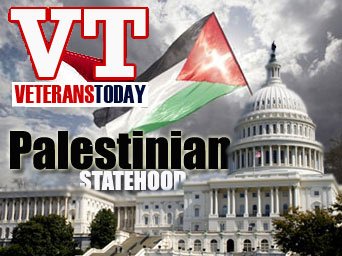 PRESS RELEASE
Veteranstoday.com, the most widely read Military and Foreign Affairs Online Journal, urges President Obama to end the cycle of endangering American national security through continued 'blank check' support for Israel.
This multi-decade policy has been a disaster not only for American relations in the region, but for Israel and its neighbors, also.
"The biblical claims that Israel has used to claim divine right to the land have no historical basis whatsoever. It was entirely made up to justify the ethnic cleansing of the Palestinians", states Gordon Duff, senior editor.
"The real original Jews of the land were actually the Palestinians who converted to Christianity and then later to Islam. The early Zionists were ancestral Europeans, communists and atheists who dominated the early Zionist power structure, one aligned with the Soviets initially. Americans were sold a Hollywood production make believe story that is still with us today."
"Even worse", says Jim W. Dean, VT managing editor, "our own declassified intelligence going back to the 1948 war reveals that their long range conquest plans included pushing the original Jews, the Palestinians, off the land. They wanted to create 'growing space' for the large numbers of Diaspora Jews they were hoping to relocate to Israel with their capital and become a major regional power."
The declassified intelligence additionally showed the post WWII Zionists were shopping for chemical and biological weapons to use on the Arabs. And shortly after winning the 1948 war they began their nuclear weapons program, initially in conjunction with France, and later with back door American support. Israeli nuclear espionage against the United State has never stopped. With Israel's attack on the USS Liberty, and the killing of American citizens in International waters and on the ground, it is time that we, as Veterans, say 'Enough!'
Political espionage has hijacked America's Israeli policy via the river of campaign funding and workers that can be flicked on or off like a switch if American interests there are not subjugated to Israel's.
Our inability to curtail Israeli settlement building, the public snubs of our President and Vice President, and a Congress that acts like trained circus animals for the Israel Lobby are an embarrassment to all veterans who took the oath to defend the country 'from all enemies, foreign and domestic'.
"When we share this declassified, shocking intelligence on the history of our Israeli relations with veterans, they are just appalled," says Jim Dean. "They feel betrayed, and they have been.." Continued blind support for Israel will sentence more Americans to death and our dwindling treasure down the drain.
For additional information and media interviews please contact Jim W. Dean, Managing editor at [email protected] …or… Gordon Duff, Senior editor at:  [email protected]
---
A Recap of American driven Twenty Year 'Peace Negotiations' — by Nabil Shaath
ATTENTION READERS
Due to the nature of independent content, VT cannot guarantee content validity.
We ask you to
Read Our Content Policy
so a clear comprehension of VT's independent non-censored media is understood and given its proper place in the world of news, opinion and media.
All content is owned by author exclusively. Expressed opinions are NOT necessarily the views of VT, other authors, affiliates, advertisers, sponsors, partners or technicians. Some content may be satirical in nature. All images within are full responsibility of author and NOT VT.
About VT
-
Read Full Policy Notice
-
Comment Policy