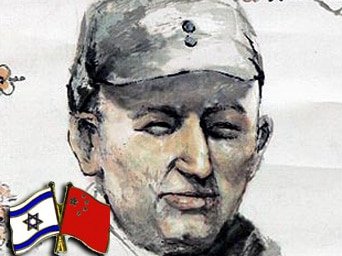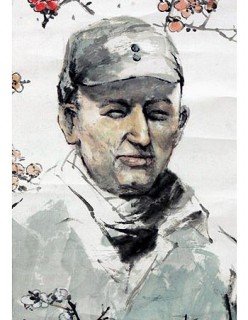 In 2009 Obama began to secretly sell (although Israel probably uses part of the BILLIONS of U.S. tax dollars U.S. politicians give them every year to "pay"
for these bombs) bunker buster bombs to the Jewish state of Israel. These types of bombs are designed for destroying underground facilities such as Iran's underground nuclear facilities.
Israel had been trying to get these bombs since 2005. However, Pentagon officials were upset at that time with Israel because Israel was sharing military technology, from F-16's U.S. politicians have given them, with Communist China. It would be surprising if Israel stopped helping Communist China this way. There was Jewish influence in Communism's takeover of China.
In a strategy paper titled China and the Jewish People by Dr. Shalom Salomon Wald, we find that international Jewry and Israel knows Red China has "a fast-growing dependence" on Middle East countries which produce oil. Iran is mentioned as one of these countries. Israel is not an oil producing country. However, Israel does have something Red China wants and that Israel has and/or can acquire very easily: American military technology. The Jewish state has virtually unquestioned access to American military technology which gives it powerful leverage with Communist China. A leading Red Chinese scholar recently openly said, "China will not stop Israel if it decides to attack Iran."
Selling out America is in Israel's best interests. As Wald wrote on page eight of China and the Jewish People, "China is re-emerging as a great power. This has global impacts in many areas. China's domestic policies and foreign alignments are in flux. Its elites are avidly absorbing new knowledge and are open to many influences. The time to link up with China is now."
When we think of Obama's speeches in which he pretends he's an unbiased peace maker between Israel and the Palestinians, his actions reveal the lie to his public stance. His actions prove he is no friend to peace and progress and he, like the rest of America's political whores, only wants to promote himself by promoting Israel at America's and the world's expense. If he was sincere in wanting peace and progress, he would openly support the Palestinians in their bid for independence. Instead, Obama has promised to veto their move in the U.N. to be recognized as an independent state.
The politicians in Congress are even more embarrassing in their efforts to be more severe on the Palestinians for daring to stand on their own. The Jewish Daily Forward has an article which shows how in their enthusiasm to show just how pro-Jewish and pro-Israel they are, the politicians want to completely isolate the Palestinians for daring to stand for their own freedom. The rabid Zionist Netanyahu had to calm them down and tell them to complete a $50 million aid payment to the Palestinian Authority. And the Jewish former W. Bush Middle East official Elliott Abrams had to i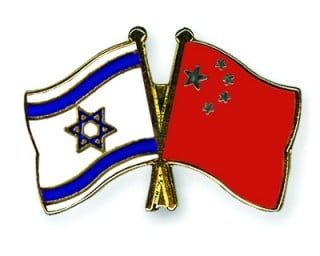 nstruct the politicians to wait and see if Abbas actually goes all the way through with the move to win recognition for a Palestinian state.
Politicians in America have sold America and Americans out to Israel by giving the Jewish state BILLIONS of tax dollars every year while Americans are losing their jobs and falling into homelessness. They start wars for Israel's benefit, like the war in Iraq. They promote Jewish superiority as is found in the Old Testament with comments like Rick Perry saying, "My faith requires me to support Israel." We need to break free from this treason. One of the first steps is breaking free from ancient superstitions and myths written by ancient Hebrews/Jews. We can follow the American founder and Deist Thomas Paine and leave the nonsense behind by firmly embracing Deism.
ATTENTION READERS
Due to the nature of independent content, VT cannot guarantee content validity.
We ask you to
Read Our Content Policy
so a clear comprehension of VT's independent non-censored media is understood and given its proper place in the world of news, opinion and media.
All content is owned by author exclusively. Expressed opinions are NOT necessarily the views of VT, other authors, affiliates, advertisers, sponsors, partners or technicians. Some content may be satirical in nature. All images within are full responsibility of author and NOT VT.
About VT
-
Read Full Policy Notice
-
Comment Policy