Some of the Real Intel "Chatter" Usually Unavailable
By Gordon Duff, Senior Editor
As Senior Editor, I was considering taking a few days off, enjoying the work of others at VT.  However, a flood of quality "intel" comes through VT. 
I will try to put out a mix of what is going around this week, certainly not out of the alternative press or as Kevin Barrett and I are beginning to look on it, "the controlled alternative press." 
I spend more time lecturing press folks than writing.  It is one thing if government propaganda and press releases fill the daily media, a mixture of celeb gossip, unfulfilled promises of exposed genitalia  and maimed corpses. 
The current consensus is that 80% of the "progressive" or "lefty' media is on one kind of payroll or another.  I really understand it.  If things are as bad as some of us know them to be, and they are actually much worse, selling us all out for a handful of silver is pretty realistic. 
This week VT thanks the demonstrators in New York, those "occupying" Wall Street.  These are heroes.
Let's go off the deep end early on. 
New gossip out of Israel. 
Historian David Irving, seen as an enemy of Israel for his well researched works that expose Churchill as a Rothschild shill and present Hitler as more of a "voice of reason" than anyone is allowed to speak of now, well, you will love this one. 
Irving believes, and Irving is seldom off the mark, that Hitler really escaped Germany at the end of the war. 
Our Israeli friends who assigned top researchers to go through Irving's writings did learn this. 
Hitler died in Argentina, where he and Eva Braun lived out their lives in peace.  Hitler was…..an art dealer. 
Can I prove it?  No.  Is it true?  Extremely likely, the sources are very reliable. 
OIL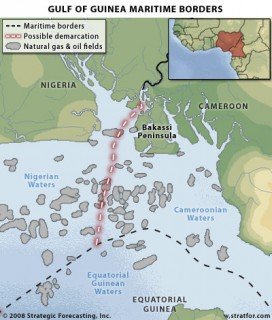 Moving on to boring stuff. 
There have been recent oil discoveries, West Africa, the Eastern Mediterranean, that indicate that all estimates of world oil reserves are utterly false. 
Massive oil discoveries have been made, especially in and around Cameroon. Check out this wonderful map of the offshore fields that we found.  Santa has move South.

These are "game changers." 
They are being kept secret, the scale certainly. With advances in alternative energy technologies, some kept secret for decades, oil is virtually worthless.
If you are wondering why you are paying under $3 bucks a gallon?  It isn't "market forces" but rather simply fear of this information getting out.
Market manipulation? Well, as Sarah Palin would say, "You Betcha!!"
EGYPT
No big secrets here.  Egypt is running on a military dictatorship with Israel continuing to pull the strings to a large degree.  The Egyptian people are very aware of this and are becoming increasingly "radicalized" toward Israel.  Expect the Camp David Accords to be scrapped, the Egyptian people are universally ready for that. 
Critical is the installation of a democratic government in Egypt quickly as possible while the US still has a good relationship to save.  Irresponsible rhetoric about the role of the Muslim Brotherhood, a factor in any new government, will only hurt the US and most certainly Israel.
"Keeping the boot" on the necks of the Egyptian people is a serious error.
IMMEDIATE DEFUSING
The US veto threat in the UN is a disaster.  However, the endless Israeli games, last ditch attempts to support the failed "Bush/Cheney analog" policies of Netanyahu's Likudists are a mixture of reason and pure idiocy. 
Simply put, Netanyahu doesn't have the support inside Israel anymore to deal credibly.  The Israeli people are being asked to reassess the years of manipulation, false flag terrorism, security scares and extreme injustice. 
Many are ready to move on but more have been "conditioned" to take down Israel for all the wrong reasons. 
Using the US as a puppet to slap down the Palestinians in the UN simply exposes President Obama as lacking international credibility, pushing him to trade American prestige for, what can we call it, "bribe money," to keep Democratic Party control of at least one house in congress.
Toward that end, however, moves against Supreme Court Justice Clarence Thomas, who should have been impeached 2 years ago, would give Obama breathing room.  There will be no Middle East settlement without a cohesive government in both Washington and Tel Aviv.  Both are in collapse. 
Thus, Turkey's timing, breaking relations with Israel over the Mavi Marmara incident, clearly illegal Israeli attacks that were unquestioned acts of piracy and the execution of 9 peace activists, is an issue of great risk.
This week, Israel chose to confront Turkey's oil exploration efforts by sending F 15's and military helicopters toward Cyprus.  Turkey still controls Northern Cyprus and the entire region is under a land based Turkish air umbrella.  The Israeli fighters returned home on afterburner with Turkish F 16s on their tails.
The Turkish and Israeli pilots involved trained together for years, most are good friends.  Israel, until recently, used Turkish airspace to train their air forces with pilot quality, Turkey and Israel, very evenly matched.
The game here?
OIL – Cyprus, Greece, Turkey
In 1974, Turkey took military control of Northern Cyprus.  Turks claim the Greeks were persecuting Turkish citizens.  Greeks claim the Turks were brutal invaders. 
An artificial dividing line was established, called the "green line" and this remained one of the world' hot spots. 
The Cypriot government, the Greek one, bought a serious air defense system from the Russians as an offset to the Turkish threat. 
However, as the green line has been open now for years and Cyprus has been flooded with investment, mostly Russian organized crime, the Turkish north has become economically integrated with the south.
Greeks have also found Turkey a good place for inexpensive vacations and Turks, their longtime enemy, to be better than average business partners. 
With Greece in total economic collapse and facing expulsion from the EU, Cyprus is not looking to Greece for support. 
The problems are purely economic, significant gas and oil reserves have been discovered off Cyprus, in areas Israel would like to believe they control.  They have exploration agreements with the Cypriot government but bypassed considerations of Turkey, the Palestinians and Lebanon, all of whom have significant legal say over regional exploration. 
A more honest admission is that this is international waters and anyone is free to explore where they wish.
Israel considers recent moves by Turkey to begin explorations in the region as an "act of war." 
Turkey sent in exploration ships but also maintains a naval presence and air cover. This is a new game for Israel, a country usually able to intimidate.
For those who don't remember or don't know, in 1967, Israel attacked an American warship in the region, killing or wounding nearly 200 American naval personnel on a ship clearly flagged American. 
Recently, in an interview, Cindy McCain, wife of John McCain, son of Admiral McCain, who is charged with responsibility for the coverup of the 1967 Israeli attack, issued a press statement that she finds the issue "unworthy of attention." 
Is Cindy "backsliding?"
The Liberty incident, though over 40 years ago, raises the stakes.  Turkey will attack Israeli forces before allowing Israel to attack Turkish shipping.  Netanyahu, having pushed things so far must have lost his mind.
Erdogan of Turkey continually reminds Egypt of their history with Israel. 
In light of Mubarak's exposure as an Israeli agent (was Gaddafi an Israeli agent?….expect a startling expose' on this next week), and Russia's stalwart support of Syria, Israel is isolated.
Israel's response was to go to Germany to garner support for Greece's economic debacle, support which also helped support the dollar, in trade for Greece going to Russia, asking them to intervene by pressuring Turkey.
However, Turkey is a senior member of NATO, in control of the Bosporous and Black Sea and host to America military bases. 
If this seems overwhelming, the layers behind these machinations go on nearly forever. Cover for these issues, taking attention off Israel's disasters in both domestic and foreign policy, is Iran and, to a greater degree, Pakistan.
Israeli Intrigue on Pakistan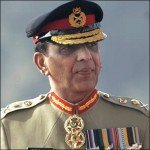 The Israeli lobby in the US has pushed key assets in the Pentagon to accuse General Kiani, the very popular commander of Pakistan's military, of orchestrating attacks on NATO forces in Kabul.
They allege he does this through his control of the Haqqani networks, a couple of thousand Pashtun fighters in Wazirstan under continual drone attack by Americans at Nellis AFB in Las Vegas.
The facts however, don't support this. 
Kiani is very popular in the Pentagon, a favorite.  Then the Israeli's, though minor press assets like Canada's National Post, tried to blame the aging General Hamid Gul, Editor of VT and long retired former ISI director. 
The claims that he is controlling the Pashtun fighters in Waziristan are bizarre. 
I know Gul well, have been to his home, the walls of which are lined with awards and memorabilia from American presidents and military commanders.
Another reality;  Gul is extremely unpopular with the Haqqani group and heads the Taliban's enemy list. 
The armed patrol at the end of his driveway are there for a reason. 
Gul was active in support of the CIA against the Soviets in Afghanistan, this was 30 years ago. 
Without giving too much away, Gul's best friend in Washington has always been Bob Gates, former CIA director who recently retired as Secretary of Defense. 
Accusations that General Pasha, current Director General of the ISI is running terror cells in Afghanistan is also insane. 
I know General Pasha well. 
He is a moderate, a former Air Force officer, popular in Washington, very patriotic but hardly a renegade plotter. 
General Pasha has his job because he is a highly respected military commander with the full support of the US government. 
However, he speaks his mind and puts his loyalty to Pakistan will above the American money that have bought so many there. 
I would have him to Sunday morning TV.  The accusations, let's be honest, they are really Israeli allegations voiced through others, would look foolish.
CHINA
Despite the talk of Iran and the "bunker buster" bombs Bush sold Israel, bombs Obama finally allowed to be delivered (for a price), China holds all the cards.  Pakistan depends on China and Saudi Arabia much more than the US for financial support. 
I suspect China has given Pakistan many advanced military technologies, some of which used to belong to America.  Welcome to that world.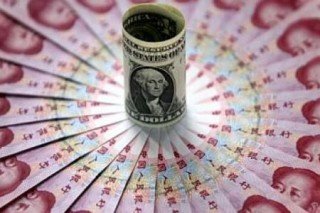 However, China has the most to lose.  Oil is still an issue to China, but they are well established, not just with Tehran but the Saudis, with Nigeria, their contracts are secure.  China isn't concerned about its investments, its American treasury securities but the banks themselves.
The world is facing a cascade of banking collapses.  The cause isn't the US.  It's the EU.  Half of the EU is holding debt "off the books," not just Greece and Italy or Spain and Portugal but France.  The EU debt may actually exceed that of the US.
One recent estimate was 6 trillion euros.  The truth is double that.
The US dollar, the "Fed" and many American banks depend on Europe.  If Europe folds, and they are only putting off the inevitable, the US will collapse as well, and with it, all of China's markets.
This may be why Putin is returning to politics.  Recent statements of his indicate an aggressive stance against the financial crimes that have caused the recent worldwide collapse.  Putin blames the US but I suspect he will have to widen his target. 
It is impossible to express how serious the economic collapse was.  It already happened.  We are simply running on credit cards waiting for the bailiffs to kick us out into the street.
AFGHANISTAN
America's "blame Pakistan" mantra is more than just an expression at frustration over our failure in Afghanistan.  America is trapped, unable to admit it went into Afghanistan based on 9/11, a terror attack on America only idiots are unaware was orchestrated from Washington itself.
The recent fiasco, the pretend "death" of Osama bin Laden may have been a way out.  That opportunity was missed.  Expect hard evidence next week to come out proving bin Laden to have been an active CIA asset on 9/11.  Some is already out there, leaked by Susan Lindauer and others. 
As long as drugs are not taken into account, $80 billion a year buying Washington politicians, Pentagon officials, too many in Tel Aviv, Zurich, London, Islamabad, New Delhi, money now spread around the world, the drug money from Afghanistan is the most powerful destabilizing force in the world today.
Combined with the Mexican cartels, now partnered with the CIA and Homeland Security, rebuilding the old "Iran/Contra" scams, turning drug production and smuggling into full scale vertical marketing, and, in the process, buying judges, police departments, local governments across America….
Watch this above all.  This will be the big story you may not be reading about over the next year but will see destroying your community and maybe your family as well.
We knew it was coming the day we went into Afghanistan.  Drug production under US guidance began immediately.  The CIA never changes.
Gordon Duff posted articles on VT from 2008 to 2022. He is a Marine combat veteran of the Vietnam War. A disabled veteran, he worked on veterans and POW issues for decades.
Gordon is an accredited diplomat and is generally accepted as one of the top global intelligence specialists. He manages the world's largest private intelligence organization and regularly consults with governments challenged by security issues.
Duff has traveled extensively, is published around the world, and is a regular guest on TV and radio in more than "several" countries. He is also a trained chef, wine enthusiast, avid motorcyclist, and gunsmith specializing in historical weapons and restoration. Business experience and interests are in energy and defense technology.
ATTENTION READERS
We See The World From All Sides and Want YOU To Be Fully Informed
In fact, intentional disinformation is a disgraceful scourge in media today. So to assuage any possible errant incorrect information posted herein, we strongly encourage you to seek corroboration from other non-VT sources before forming an educated opinion.
About VT
-
Policies & Disclosures
-
Comment Policy
Due to the nature of uncensored content posted by VT's fully independent international writers, VT cannot guarantee absolute validity. All content is owned by the author exclusively. Expressed opinions are NOT necessarily the views of VT, other authors, affiliates, advertisers, sponsors, partners, or technicians. Some content may be satirical in nature. All images are the full responsibility of the article author and NOT VT.