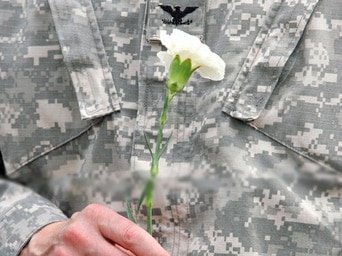 The chief priests and rulers cry:-
"O Lord and Master, not ours the guilt,
We build but as our fathers built;
Behold thine images how they stand
Sovereign and sole through all our land.
"Our task is hard—with sword and flame,
To hold thine earth forever the same,
And with sharp crooks of steel to keep,
Still as thou leftest them, thy sheep."
Then Christ sought out an artisan,
A low-browed, stunted, haggard man,
And a motherless girl whose fingers thin
Crushed from her faintly want and sin.
These set he in the midst of them,
And as they drew back their garment hem
For fear of defilement, "Lo, here," said he,
"The images ye have made of me."
JAMES RUSSELL LOWELL.
All the meaningless words that the politicians toss at people to elicit their emotional support of war; 'freedom', 'democracy', 'justice', and 'honour' come at a very high price on the road to, and sustainment of, an empire.

Far more important than 'War' being competing infrastructures, it's a failure of the duty we place on our diplomats and politicians. 
When you define 'war' in those terms, the blame for the opening salvo's are squarely placed on the shoulders of those who voted for or ordered the war – but politicians and diplomats don't want the responsibility for the guilt of 'my <insert family member name here> died because you failed!' foisted upon them.  To shield them words are invented, twisted, echoed by propagandists, and re-spoken until they assume a meaning that may or may not be fully understood by the masses, but at least have a sufficient 'understanding' that most will find 'war' acceptable.
In the British Empire the 'White Man's Burden' was the operative phrase.  Only the 'British Empire' could bring a fair and balanced 'Justice', and it was Britain's duty to lead the colored people into civilization.  But in the background, large multinational corporations were at work, the Hudson's Bay Company, East India Company, Lloyds of London, and so on.  As these large multinational firms bought the Empire's expansion to enhance their profits, the foot sloggers and naval ratings paid the price in blood and the working masses paid the price in their health, their families, and their dignity.  I recommend 'People of the Abyss, by Jack London' as testimony to the rot in the middle of the Empire. And as for the people who wore the 'Widow's Uniform' I recommend Kipling's 'The Last of the Light Brigade' .
'The Last of the Light Brigade' was written by Rudyard Kipling to highlight the plight of those who survied the ill-fated Charge of the Light Brigade.
But 'Justice', what is justice but another mans' injustice?  Was it justice that gave away Palestine to Israel?  To the Jews who became Zionists maybe it was, but to the Palestinians who suffered the Nakba there was no justice.  Justice, like so many words of this nature, is subjective and is not measured by any two individuals in the same manner.  'Justice' therefore is an abstract concept, yet many British soldiers and sailors died for it on the road to an empire that enriched others.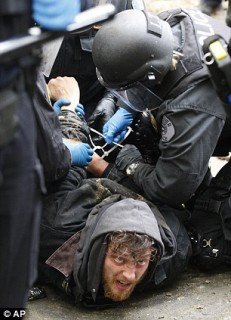 It was not all that long ago we heard George Bush proclaim, "They hate us for our freedom!"  Freedom and democracy … the catch cry's of the US empire.  But what really is 'freedom' but another abstract concept that is interpreted differently by different people.  The moment you are born you are constrained by your genetics.  A person born without arms will not play baseball, cricket, or golf.  Your second constraint comes from family, then by society, so to say you are 'free' is simply untrue.  I had a conversation a few years ago with a young chap who had immigrated from a communist country and told me he was happy to be 'free', and I have to admit I laughed.  I explained that he was not 'free', as I knew a young fellow who created and posted a Marxist website and within a couple of weeks he had a 'visit' from 'the feds' who had some pointed questions about what his intentions were, then asked him to inform on his friends.  For another example of a 'free' society I suggest a look at England – every moment in England is a Kodak moment.
Democracy is supposed to mean 'rule of the people' but in practice the reality is 'rule of the government' as districts are gerrymandered to support the incumbent, corporations provide large war chests for reelection, and votes are miscounted or spoiled.  (http://blackboxvoting.org/ ) Look at Occupy Oakland as an example, Jean Quan was elected to 'serve the will of the people' and instead sent in the police to clear her voters out of the park.  Look at the manner in which Bush carefully ensured that protestors were kept away, look at the Governor of Wisconsin's actions when confronted by the massive protests his policies engendered he carried on with his 'mission from god'.  Whatever government the USA and other western 'democracies' have, it is not democracy!
However, behind the spilled blood and repossessed homes of the soldiers and citizens that sacrificed so much for 'freedom' and 'democracy', the everlasting corporations still extract their pound of gold, Exxon, BP, Royal Dutch Shell, Union Carbide, Monsanto, Dow Chemical, and so on.  The rot still lingers at the core of the latest 'empire'.
America's city broken dreams 50 jobless destitute people set forest community New Yorks doorstep
Seattle supports homeless camp putting down roots
The politicians however, are doing quite well.  http://www.washingtonian.com/articles/homegarden/13357.html
As are the executives of the corporations.  Hugh Grants house
It's time this stopped.  Enrichment should not come at the expense of the people, and governments should do their duty; to promote health, trade and education.  As I type this article the USA is still the largest military spender on the planet.
This does not account for the 'security establishments' like the NSA, CIA, FBI, Homeland Security, etc. FBI Budget for fiscal year 2012
The US also maintains the largest number of off shore bases in the world, over 700 of them according to some sources.  http://www.globalresearch.ca/index.php?context=va&aid=5564
Yet even as all these funds are spent, the needs of US citizens lag in almost all other areas.  In terms of percentage of GNI assigned to childrens' education, the USA ranks 67th, well below Cuba at 8th.  http://www.nationmaster.com/graph/edu_adj_sav_edu_exp_of_gni-education-adjusted-savings-expenditure-gni
Despite the US government spending a large budgetary percentage on law enforcement, in terms of murders per 100,000 people the USA is number 63, right between Uruguay and Cameroon.  http://www.nationmaster.com/graph/cri_mur_per_100_peo-murders-per-100-000-people  and in terms of total crimes first place,  http://www.nationmaster.com/graph/cri_tot_cri-crime-total-crimes
I have often been told – by Americans – that the US health care system is best in the world.  Despite ranking first in expenditure per capita, the USA delivers a dismal 28th on the 'infant mortality rate' with a less than impressive rate of 6.06 per thousand versus Cuba's 4.90, and only ties with Cuba for longevity.
http://www.nationmaster.com/graph/hea_exp_per_cap_cur_us-expenditure-per-capita-current-us
https://www.cia.gov/library/publications/the-world-factbook/rankorder/2091rank.html
http://www.nationmaster.com/graph/hea_lif_exp_at_bir_yea_tot_pop-expectancy-birth-years-total-population
To summarize, all the meaningless words that the politicians toss at people to elicit their emotional support of war; 'freedom', 'democracy', 'justice', and 'honour' come at a very high price on the road to, and sustainment of, an empire.  Empires are not built for the 'small people', but they are built by the 'small people'. ( BP chairman apologizes for "small people" remark )
---
 Gordon Duff on OWS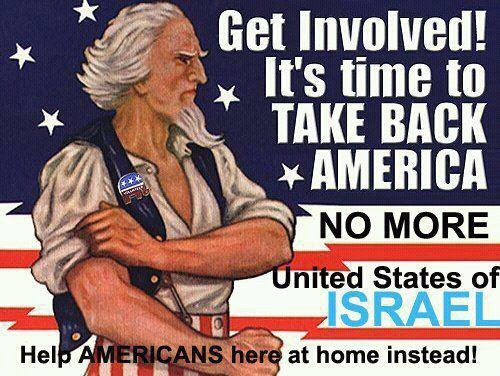 Jack JC, is a reserve Officer in a NATO aligned country, he has a Bachelors Degree in Mechanical Engineering and an interest in the strategic effects history and culture bring to present geo-political affairs. As an international traveler he has friends and family serving in both NATO and non-NATO countries and would prefer that his friends and family in both camps not kill each other. He has operated at senior corporate levels of management, and has developed equipment for both civilian and military use.
ATTENTION READERS
Due to the nature of independent content, VT cannot guarantee content validity.
We ask you to
Read Our Content Policy
so a clear comprehension of VT's independent non-censored media is understood and given its proper place in the world of news, opinion and media.
All content is owned by author exclusively. Expressed opinions are NOT necessarily the views of VT, other authors, affiliates, advertisers, sponsors, partners or technicians. Some content may be satirical in nature. All images within are full responsibility of author and NOT VT.
About VT
-
Read Full Policy Notice
-
Comment Policy