People Passions – A Peek Behind the Curtain into Some Very Interesting Lives…all in HD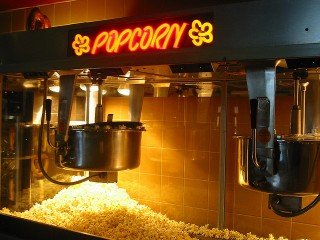 To keep movie night fresh I will be changing the  formats…sometimes doing a total variety mix, and then having a theme night when I spot a thread connecting some of my Jim's Gems picks.
For tonight it was easier because I found a wonderful group of people who loved what they do…daredevils, nature film makers, and a couple of surprises that I just loved.
These are shorts so you can watch them all, or just two, and save the link to catch the others later. I designed this to work with people who have flexible time availability.
And don't forget you can always double back to find these and past ones in my archive by clicking on any Jim W. Dean hotlink you can find on a VT page.
I actually re-watch these, the concerts and these gorgeous HD Vimeo picks as it part of my continuing reward for finding them. I can enjoy them when I get the urge during the day, or cruise some past ones for my own evening film festival, a la carte. Our thanks to Vimeo for their great independent film maker HD archive.
VT passed the 20,000 article mark itself today so we celebrating that vast amount of work, which like Vimeo, is always available to our readers, and now viewers.
For new folks be sure to watch these full screen as they are full HD. I have an HD light video editing monitor…720p or 1080i and it all looks great. I have the advantage of having had the model color balanced to make sure I that nailed.
If you have a cheap pair of $10 computer speakers, save them for a back up and get yourself a decent 2.1 set up as you need a subwoofer to get any base sound. With the great media they have on the net these days, and most of you are on broadband, you might as well enjoy the best quality.
Enjoy your best seat on the house. Pop the wine cork, or whatever, and enjoy our little magical mystery tour. We enjoy these artistic get-a-ways as they are good for the soul.
The opening act is a thriller. This one had my heart in my throat. As past viewers know, I would not jump off a cliff if you shot me. These Team Need 4 Speed fellas that do it with their Batman outfits, from way way up, and then go zooming through the cliff passages at 100 mph is quite a rush. The filming work on this is superb. I would have though that at that speed the wind vibrations would be quite obvious.
[vimeo 35368665] -Base Jumping Speed Divers
Next up is a touching redemption film of this wonderful Japanese man sharing his old school coffee truck portrait where he goes around to Tsunami damaged areas making gourmet coffee for those trying to rebuild their lives. As a surprise treat he shares his American swing music vinyl collection with them. He is the philosopher coffee affectionado…a one of a kind. I am happy to present Yoshi's blend.
[vimeo 35676569] -Yoshi's blend
Off to Yosemite now. A lot of new film makers are making fabulous time lapse features of gorgeous natural settings. Most of the time they nail the accompanying music to enhance the footage. I've never been to Yosemite, but for all of us who eventually get there, we will not bring home the visual memories that these fellas catch.
This is a time consuming business which requires you to be in shape for the hiking, lucky on the weather, and a love for camping because you have to stay out there to get this shots. That said, I do like the idea of how they set up a night shoot on a timer and then hit the sack, and then enjoy the viewing the rushes at breakfast…that is if it's not raining.
[vimeo 35769757] – Yosemite Project – Time Lapse
And lastly I share with you a rare find that you can run across at Vimeo that you check out on a flyer and then are so thankful that someone got the idea of making a film out on. Danny Cooke treats us to an intimate portrait of how printing was done 500 years ago using the Guggenheim process.
We have a melding of the best of the old and the new as Cooke is a talented film maker as you will see.  I must admit a bit of prejudice on this one as for we modern day publishers this is literally like taking a time machine trip. You can feel both love of both men for their respective arts…something we here at VT can also share as we consider what we do here and art form also.
Vimeo – A short film about letterpress and one of the few remaining movable-type printing workshops in the UK, situated at Plymouth University, featuring Paul Collier. plymouth.ac.uk
[vimeo 35688592] – Time Travel back to the first printing
That wraps up this weekend's show. Share your thoughts in the comments so I'll have some input to ponder when choosing the next batch. My main screening is saving the stuff that I would want to watch again, either for the artistic or content quality. See you next time…my popcorn is almost done.   Jim Dean, VT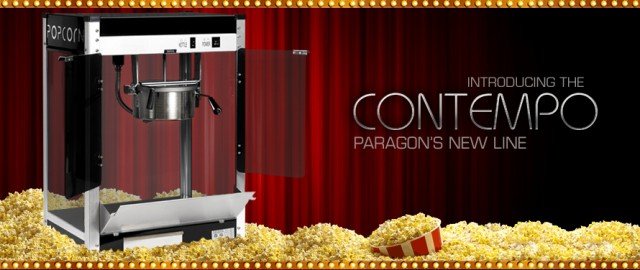 Jim W. Dean was an active editor on VT from 2010-2022.  He was involved in operations, development, and writing, plus an active schedule of TV and radio interviews.
ATTENTION READERS
We See The World From All Sides and Want YOU To Be Fully Informed
In fact, intentional disinformation is a disgraceful scourge in media today. So to assuage any possible errant incorrect information posted herein, we strongly encourage you to seek corroboration from other non-VT sources before forming an educated opinion.
About VT
-
Policies & Disclosures
-
Comment Policy
Due to the nature of uncensored content posted by VT's fully independent international writers, VT cannot guarantee absolute validity. All content is owned by the author exclusively. Expressed opinions are NOT necessarily the views of VT, other authors, affiliates, advertisers, sponsors, partners, or technicians. Some content may be satirical in nature. All images are the full responsibility of the article author and NOT VT.