We Begin With Egypt…I Will Try To Keep It Short
After one of the most dramatic revolutions in recent history, one that had to be rekindled several times to block efforts from the military and the supposedly dying Murbark to retain control over the nation, we have a week of powerful news.
Despite the military's illegally altering the constitution, usurping power and guaranteeing a continuation of military dictatorship, the newly elected President, Mohamed Morsy "unwrote" the bastardized constitution and fired Field Marshall Hussain Tantawi, who had taken power.
The commanders of the Navy, Air Force and Air Defense services were fired as well.
[youtube 9AnV_Dqz8PI]
Thus, a week after Libya chose an interim president and began what we hope will be a period of stabilization, surprising many by removing western oil and military interests from positions of influence, contrary to predictions, Egypt has its first real civilian government.
It is key to understand that the Muslim Brotherhood, spoken of as the forerunner of Islamic extremism with Egypt seen as its birth place is, in actuality a politically moderate institution.
The Brotherhood is one of the factions active in Syria, seeking similar goals but facing a much more complicated situation, a national military that largely stood aside in Egypt and many international ramifications that make a regime change in Syria a forerunner to regional destabilization.
Another key factor is the simultaneous "meltdown" in Saudi Arabia.  President Morsy would not have been able to move against the Egyptian military who is supported by both Israel and Saudi Arabia without powerful support from dissidents within Saudi Arabia who represent powerful forces there.
A regional power base has been set up within the Middle East offsetting Israel and the Gulf States, who, with Turkey, are hoped to move against Syria as a precursor for an attack on Iran.
However, despite its financial power, Israel's influence in the region is waning, Saudi Arabia is facing internal unrest and Iran is increasingly aligning with Syria.
The Pakistani army, the largest military power in the region though greatly inferior to India in ground forces, has a much larger and more efficient nuclear force.  It is Pakistan's belief that moves against Syria and Iran, Indian involvement in Afghanistan and US/Israeli long term plans there are a threat to the region.
Because of China's close relationship with Pakistan and the strange dual alliance of the US, with both Pakistan and India, a balance of power has been temporarily reached despite the lack of settlement in Kashmir.
This makes Pakistan more of a "mover" than Turkey who has secretly renewed military relations with Israel despite endless statements to the contrary by their president.
Israel's hopes have been tied to the election of Mitt Romney and Paul Ryan.  Odds makers see this as a bad bet.
The next step will involve an opening of Gaza, a process already begun several weeks ago and meaningful talks between Israel and the newly democratic Egypt.
With the old army leaders gone, attacks on Gaza by Israeli forces will likely be seen as a provocation against Egypt.
Netanyahu will try to call on America to go against Egypt, America will refuse and either Netanyahu will fall, be assassinated, or the military will take control of Israel as they have done in the past.
In the interim, it is believed that a compromise in Syria will be reached.
The losers, first of all Saudi Arabia, which  faces being broken up.   Believe less and less of what you see.  The plotters of the last 20 years are going to find their heads on the chopping block.
Israel faces little real threat.
The Egyptian government has much to gain by displaying belligerence toward Israel as a unifying cause and the risks from this are more than "moderate."  The people of Egypt are enraged at Israel and demanding war.
This can be put aside but not without meaningful talks and a full reassessment by the people of the Palestinian territories of their current governing bodies.  Years of Israeli infiltration has moved the dynamic away from diplomacy and more to terror attacks.
Israel has been caught more than once staging terror attacks in Niger, Nigeria, Egypt, Iraq, Afghanistan and, mostly, in Pakistan.
In truth, no one has a clue who is responsible for the Mumbai attacks from years ago.
During this period, the West will be centering its power on the Far East and West Africa in a low key manner.
China's insistence on blindly supporting North Korea will continue to be an issue.
Both South Korea and Japan have large nuclear arsenals but any attacks in the region, particularly after the Fukushima disaster, are unthinkable.
Nuclear free zones need to be established in Japan, Western Russia, Coastal China and the Korean Peninsula.
If a war were to break out with NO American involvement, radiation would cut North America's population by 50% in two generations.  Northern Europe would suffer similarly.
OTHER ISSUES
I spent a few hours today looking at our disastrous corn and soy bean crops here in Ohio.  It was unbelievable.  We have 20 feet of top soil and normally consistent rainfall.  The issue has been heat, insane amounts of it.
I will make short notices of two areas of technology which I will only follow up on with permission.
America developed a weather technology.  It is not HAARP based but uses microwave.  As a journalist, I was included in classified tests in the Western United States.
The capability we were using involved creating rainfall within 500 miles, creating moderate output on demand.  The science went entirely over my head, which is good as it is also classified.
We set 7 days, a dry region, took predictions of NO rainfall and made it rain on command.  More tests are planned.
My paranoia tells me that I may have driven through 120 miles of area where such a device may have been used in a negative manner.
There are real droughts but when I see weather being manipulated, I get out my tin foil hat and see conspiracy.
I have no reason to believe this is true but, in an election year with gas prices being manipulated, destroying the corn crop would be a key political move.
I am officially suspicious and close enough to the project to submit a nice unscheduled "lawn watering" during a totally otherwise dry day for your community.  7 for 7 is enough lesson for me and those on the ground are on the US governments "highest credibility" list.
FEAR?
This is a dangerous technology, potentially capable of population destabilization by taking water and moving it elsewhere, tied to political influence, geopolitics and human greed.  I don't think anyone involved is safe.
ANOTHER ONE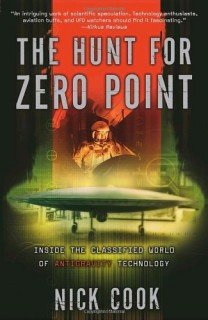 A primitive anti-gravity technology is going commercial.  We have been reporting on fusion technologies that are total game changers.  This isn't there yet, development stage, limited power, limited time.
Here are the basics I can give out:
The tech can eliminate "mass" from, let us say, a moving vehicle, on command, for a short period of time,  Cars could turn corners at 80 mph.  Trains could go through curves by transferring weight or eliminating mass, car by car, for a few seconds at a time.
This is a breakthrough "science fiction" tech, but not up to "flying saucer" level work, not by a long shot.
Applications in the defense sector are mind boggling and improvements could end how Newtonian Physics work in our world entirely.
Right now, your Tahoe can carry a ton of kitty litter through a corner, flat and smooth, full bore. But there is one problem. Do you have a million dollars for an SUV?
These two technologies, these and dense plasma hydrogen boron fission exist…others too. All are suppressed, some potentially destabilizing, all moving into the public sector and Pandora's box will be open.
I am on the new collider team, albeit counting pennies and looking at vacant land for Adamus Group.  We are creating tech that will make dreams come true if allowed."Allowing" is well beyond my pay-grade.
Editing:  Jim W. Dean
Gordon Duff posted articles on VT from 2008 to 2022. He is a Marine combat veteran of the Vietnam War. A disabled veteran, he worked on veterans and POW issues for decades.
Gordon is an accredited diplomat and is generally accepted as one of the top global intelligence specialists. He manages the world's largest private intelligence organization and regularly consults with governments challenged by security issues.
Duff has traveled extensively, is published around the world, and is a regular guest on TV and radio in more than "several" countries. He is also a trained chef, wine enthusiast, avid motorcyclist, and gunsmith specializing in historical weapons and restoration. Business experience and interests are in energy and defense technology.
ATTENTION READERS
We See The World From All Sides and Want YOU To Be Fully Informed
In fact, intentional disinformation is a disgraceful scourge in media today. So to assuage any possible errant incorrect information posted herein, we strongly encourage you to seek corroboration from other non-VT sources before forming an educated opinion.
About VT
-
Policies & Disclosures
-
Comment Policy
Due to the nature of uncensored content posted by VT's fully independent international writers, VT cannot guarantee absolute validity. All content is owned by the author exclusively. Expressed opinions are NOT necessarily the views of VT, other authors, affiliates, advertisers, sponsors, partners, or technicians. Some content may be satirical in nature. All images are the full responsibility of the article author and NOT VT.