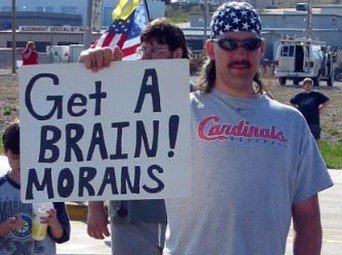 You just can't make this stuff up
Next Time Someone Thinks You're Stupid…Have Them Watch This and You are Covered! I Promise.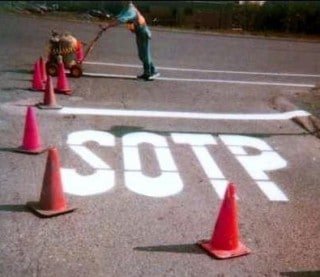 In the Intel world, especially the technical part, you live and die on your ability to spot anomalies. Once you find them, you then put people to work finding the cause.

But tonight we do not have to work that hard, as the anomalies have found us.
I have chosen a few gems to share with you, in reverse order of how I found them. The first two are short ones and the third is longest, and with a short 28 million views surprise at the end.
We will start out with a new version of 'suicide by cop', one that I had missed.  No one has called it this before so I will be the first… 'Suicide by Zoo'.
That's right, there are those who walk among us who prefer to go out the hard way, really hard…by feeding themselves to their favorite carnivore. Send the kids out of the room as I don't want to get a call five years from now about how I poisoned a young mind.
I will name this first one:  I think the grizzly will like me because I am such a nice guy, and not because I have meaty buns. Not!!
This has 3.8 million views. I apologize for those of you already in that count.
And please don't get any ideas that I am soft hearted for these people. I am a big believer or Darwin's law of removing bad genes from the pool 🙂
[youtube a9cIqK01Fwk] – Let's do lunch at the zoo, literally
Next up…as we are a multi-cultural publication I want to be sure you understand that extends to our brother critters. We have featured the brown bears so now, for balance, we must feature the white ones ("Mr. Morris Dees, my email is in my bio").
And instead of a man feeding the bear, we will have a woman feeding the polar bears.  Anderson Cooper, with all of his professional insight, his last word was "obviously this woman has some problems".
Heck, what does he know.  Although she was big enough to feed them all, she might have just wanted to be the first in her high-rise to have a 'bear tattoo' the natural way…with teeth.
[youtube FyvNF8CXNgM] -Let's feed the polar bears, literally
For the main event we have playing with the bulls. I have seen news clips of the running of the bulls, but this has more than just that. I watched about an hour of these and this was the highest quality one with a good selection of what bored masochists do on Sundays.
As you watch these folks get their thrills, and some of them, particularly the crowds watching, more than they wanted, notice that there is not a single EMS truck, medic, stretcher or a first aid kit to be seen anywhere. This is either macho land, or the land with no brains.
Those who have been drinking a lot, you will notice they don't run as fast or have good dodging skills. But on the plus side, they also don't seem to feel the pain as much.
Catch the guy who still ends up with his cigarette butt still in his mouth after the bull plays horn soccer with him for a while.
And I must say I was impressed with not only the strength of these bulls, the big ones, but also their gymnastic abilities, jumping almost like they were deer.
[youtube RwXxaPcN730] – I'm bored. Let's go mess with the bulls
I have short bonus 47 second video for you, one in it's own league. I won't spoil it by giving you any hints. Well, I will give you one. It's had 28 million views!!
[youtube GhxqIITtTtU] – Never give a chimp an AK-47
I know what some of you are thinking…this could a series as the material is just endless, right?  And my answer, in the words of that famous political intellectual Sarah Palin, "You Betcha!!" Send me any good prospects that you run across. Email is my bio. Thanks.
Jim W. Dean was an active editor on VT from 2010-2022.  He was involved in operations, development, and writing, plus an active schedule of TV and radio interviews.
ATTENTION READERS
We See The World From All Sides and Want YOU To Be Fully Informed
In fact, intentional disinformation is a disgraceful scourge in media today. So to assuage any possible errant incorrect information posted herein, we strongly encourage you to seek corroboration from other non-VT sources before forming an educated opinion.
About VT
-
Policies & Disclosures
-
Comment Policy
Due to the nature of uncensored content posted by VT's fully independent international writers, VT cannot guarantee absolute validity. All content is owned by the author exclusively. Expressed opinions are NOT necessarily the views of VT, other authors, affiliates, advertisers, sponsors, partners, or technicians. Some content may be satirical in nature. All images are the full responsibility of the article author and NOT VT.