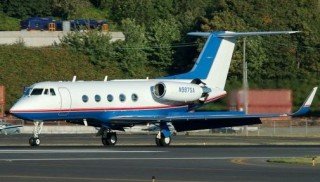 PART ONE: US DIEHARD DOPE DREAMING IN AFGHANISTAN
———
By Colonel Eugene Khrushchev
——–
Afghan/American security 'partnership' is top-down  unmitigated disaster, according to Jeffrey Bordin, political & military behavioral PhD scientist, who worked in Afghanistan for 4 years and conducted the 1st Green on Blue study.
When it was published in May last year there were 56 registered murders of NATO, mostly US personnel, since the beginning of American occupation of Afghanistan. This year alone, 51US coalition members have been assassinated by unfriendly fire, and with 3 month before the New Year, the 2012 deadly tally is hardly over.
The title of the report, "A crisis of trust and cultural incompatibility" between American & Afghan forces, captures neatly the false premise of US policy last-ditch attempt to transition security responsibility to the host nation as a prerequisite for face-saving 'graceful exit'.
This study was reluctantly commissioned by the Pentagon as a belated attempt to get green-on-blue 'lessons learned' research input for cultural awareness training among American & Afghan partnering units.
But the top brass has gotten more than they bargained for: apart from mutual perceptions of Afghan & American soldiers and dozens of tactical recommendations, the report shelters several strategic conclusions, well beyond the scope of the 'cultural sensitivity and attitude adjustment' initial intent.
Here're the highlights, verbatim, on:
Pentagon Panglossian  playbook in OEF, to be discarded
Afghan Government, to be re-invented
ANSF, Afghan National Security Forces, to be disbanded
ISAF, the international cover for US boot prints on Afghan 'hearts & minds'
Taliban Reconciliation Program
Calling the Pentagon bluff
Despite repeated official euphemistic pronouncements of 'hopeful optimism' and 'fragile progress' (pernicious intuitive-based rhetorical illusions that has fully ejected all critical analysis from deliberations), the war of perceptions will continue to deteriorate towards inevitable defeat in Afghanistan.
Rather than primarily being a result of any effective Taliban propaganda, much of this problem is of our own making. We have very often been our own worst enemy in winning the allegiance of Afghans. US actions infuriate and alienate much of the Afghan populace, including our armed ANSF and contribute to extremism, radicalism and theocratic tyranny.
Afghan Government: the jury is still out
Many of US policies and behaviors have been and continue to be self-defeating, including the prolonged and gross neglect in dealing with Afghan government's pervasive corruption.
Unless fundamental changes are made to US ability to institute reform on profoundly dysfunctional Afghan government which is little more than organized crime syndicate, and key leaders, then any efforts in developing a legitimate, functional and trustworthy Afghan army and police force will continue to be futile.
Such neglect has seriously misled political and military authorities on the truthful progress, or lack of thereof, of the development of ANSF.
ANSF broiler building: when chicken come home to roost
US emphasis on quantity over quality with ANSF's buildup, which is grossly unsustainable economically, has been self destructive…while having no authority to hold [Afghan military and police] accountable for their criminal behaviors and/or incompetence.
ISAF's approach to Islamic Radicalism within ANSF, stemming from political correctness, is allowing this threat ample opportunity to metastasize. It seems counter-productive to build up ANSF if it is to be populated by radical religious leaders, educators and followers.
ISAF's ethically challenged apologist perspectives hinder advancing the Afghan culture beyond its toxic medieval mentality or curbing a violent ideology.
Such volitional cognitive dissonance perpetrates an ongoing blindness towards…a rapidly growing homicide threat unprecedented between 'allies' in modern military history.
 Training & Partnering Mission creep
They simply don't trust us, and after all this time, it's highly unlikely that they ever will.
This is a disturbing finding that challenges the efficacy of ISAF's training mission with ANSAF as well as its co-location 'partnering' strategy.
When a supposed 'ally' demonstrates that it perceives the other from inherently 'bad-faith' model there are severe limitations with the utility of the relationship.
The mutual feeling between ISAF & ANSF is strong dislike, even contempt. Namely one group sees the other as a bunch of violent, reckless, intrusive, arrogant, self-serving, profane, infidel bullies hiding behind high technology; and the other group generally views the former as a bunch of cowardly, incompetent, obtuse, thieving, complacent, lazy, pot-smoking, treacherous and murderous radicals. Such is the state of progress in the current 'partnering' program.
Sleeping with the enemy
The crass assumption that we can negotiate with and trust an entity that believes in recruiting children as suicide bombers and killing or throwing acid in little girls' faces to prevent their being educated does seem absurd, if not outright immoral. It simply needs to be destroyed – admittedly difficult to achieve since president Karzai refers to them as 'brothers' and has expressed his desire to join them. And the assumption that there are 'moderate' members that can be trusted to be recruited for reintegration is a cognitive oxymoron.
The reality check
The strategic implications of this report offer a unique opportunity for the US president to prove his mettle as the Commander in Chief.
Here's the message to Obama:
Classified, unclassified or reclassified, the decade-old US policy in Afghanistan is a high-maintenance wild goose chase. Except Chaney, Romney & Co,   everybody knows it and now you know it too.
Unlike those 0.001% morons who are oblivious to US  military tragedy in Afghanistan, you have shown dignity& respect to American men & women in uniform.
Yes, you didn't trigger all that Wilson's War 30 years-old mess that mired America in Afghanistan.
But, unlike them, you have the executive power and now you've gotten the ultimate strategic actionable intelligence – to do the right thing right now!
Don't procrastinate, till that phony 2014 deadline, piling up more Americans & Afghans dead.
Show up your mojo, cut your mesmerizing star-gazing generals, open the windows at the Oval Office, and just say it with a stern face to the whole world: "My dear American fellas, as US Commander in Chief, upon due consideration, I have ordered to terminate completely our military presence in Afghanistan and pull back all US units without any residual force, signed and effective immediately. God bless America!"
Did you say he can't do it? Tell it to the Marines!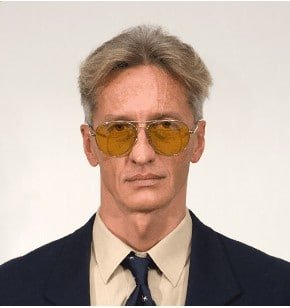 Colonel Evgeny Khrushchev, editorial board member of Veterans Today is also is the military analyst at Russia Today (RT)
Contrary to the family tradition, he didn't apply to Vladivostok Navy Academy to join the Pacific Fleet but enrolled in the Red Banner Institute specializing in Central Asian affairs.
Experience:  Afghanistan
PSYOPS officer of the 56th Airborne Assault Brigade in Gardez, Paktia, Democratic Republic of Afghanistan First Secretary of the Russian Embassy in the Islamic Republic of Afghanistan.
Yugoslavia
The Russian Airborne peace-keeping mission under the aegis of UNPROFOR.
The United States
The main mission: to promote rapport & rapprochement between Russian & American veterans, in close cohesion with US military attaché General Reppert and Special Forces General Metaxis.
* Led the 1st delegation of Soviet-Afghan Vets to the US at the invitation of VVA & VVC
* Addressed SOLIC Command and JFK Special Warfare School
* Consulted CBS 60 Minutes on the Soviet campaign in Afghanistan
* Interviewed by ABC 20/20 and Discovery Channel
* Featured by France Press, Boston Globe and USN& WR during the 1st Moscow putsch.
Inspired by Chinese strategy, Persian Sufi poetry and British cats; addicted to Country & Blues and muscle cars.
Favorite personal/personnel carrier – KA-50 Black Shark, due to financial & social constraints, settled for KTM 950 SM.
ATTENTION READERS
We See The World From All Sides and Want YOU To Be Fully Informed
In fact, intentional disinformation is a disgraceful scourge in media today. So to assuage any possible errant incorrect information posted herein, we strongly encourage you to seek corroboration from other non-VT sources before forming an educated opinion.
About VT
-
Policies & Disclosures
-
Comment Policy
Due to the nature of uncensored content posted by VT's fully independent international writers, VT cannot guarantee absolute validity. All content is owned by the author exclusively. Expressed opinions are NOT necessarily the views of VT, other authors, affiliates, advertisers, sponsors, partners, or technicians. Some content may be satirical in nature. All images are the full responsibility of the article author and NOT VT.