Breaking: Killing is Pandemic.
by E. Paul Newell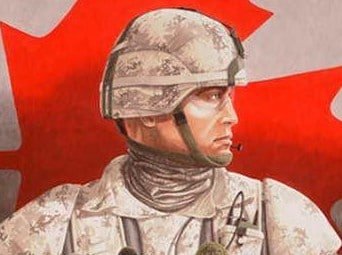 As this story relates to recently posted articles ….
1 Press-tv-tragedy-of-us-police-training-by-israeli-companies
2 Press-tv-us-police-forces-being-israelized
Many people have no idea of where Prince George, British Columbia, Canada even is. The name itself can be confusing to some.
Cross two lines on the map of the globe 53 deg n and 122 deg w you are there. Yes pretty much in the middle of "nowhere" readers if this can happen there. Then it too is not a safe place to be.
Point is that America and anywhere that this is happening, you are not alone on this and it will take us all to correct this type of behavior from the very people who are supposed to "Serve and Protect". Also keeping in mind that in the US police swear allegiance to the "State" not the people, and in Canada the police swear allegiance to the "Crown" not the people.
These actions by policing around the globe are recklessly endangering the citizens and further breaking any bond that ever existed between the peoples and the authority personnel, as well as a direct violation of "The U.N Charter of Human Rights" 1945 including "International Law".
If you don't know the "Charter" or the "International Laws" then GET READING!!!!! http://www.un.org/en/documents/charter/ http://www.un.org/en/law/index.shtml
These laws and rules are designed for ALL humans, not just the ones who are controlling these two orgs. It is time for all to band together and insist vigorously the implementing of these "rules and laws". As another Brother falls there are two to take up positions to see that this is not repeated. My very sincere condolences to the Matters family of Prince George B.C Canada.
 ______________________________
Peter JAMES/Citizen staff
Greg Matters was determined to help the disadvantaged, yet in the end he was let down by those in authority, his funeral was told.
Nearly three weeks after he was shot by police after a standoff at his Pineview home, Greg's sister Tracey delivered an emotional eulogy chronicling his life beginning as a shy, bashful child to a retired member of the Canadian Forces suffering from post-traumatic stress disorder (PTSD).
His psychiatrist, Dr. Greg Passey, told a packed First Baptist Church that his patient was misunderstood and that the lack of understanding surrounding PTSD contributed to his death.
"If it wasn't for government agencies' ignorance of his injuries, he'd still be here," Passey said during the nearly 90-minute ceremony.
Tracey said Greg joined the military because he wanted to help those who couldn't stand up for themselves – yet it was during his service, particularly his time overseas in Bosnia, that scarred him both physically and psychologically.
He suffered a back injury in Bosnia and within three or four years of his enlistment, the family began to notice his jovial personality was disappearing. "He no longer saw the funny side of things and every summer that I saw him after that he seemed more withdrawn," Tracey said.
It got worse when he left the military after 15 years of service in 2009. Still not yet diagnosed with PTSD, he was reclusive and unable to work or socialize.
"When Greg came home in 2009, he was a shadow of the man that he used to be," Tracey said. "He slept constantly, he was moody and he refused to see anyone except for his immediate family. We didn't know what had happened to him and, more importantly, we didn't know what to do."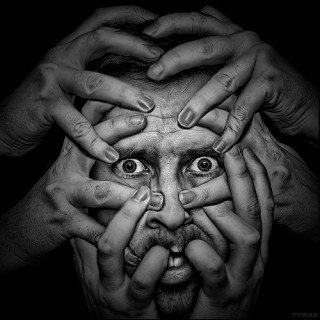 Eventually Tracey was able to get Greg some help in the form of a referral to Vancouver's Operational Stress Injury clinic, where Passey works.
Passey said his patient was determined to stand up for his family and his home, and that's what got him into trouble with the RCMP. Greg spent some time in prison on a charge of threatening police, but was able to successfully defend himself on at least one count in court.
While in prison, Greg held a hunger strike to protest the lack of mental health services and was a peer counselor to fellow inmates. Perhaps as a sign of how he was regarded during his time behind bars, two uniformed correctional officers were at the funeral to pay their respects.
A gentle man, Greg was the victim of bullying at various points his life, including during his time in the military. Passey said the "rat pack" within Greg's unit – which included one of Greg's supervisors – would pick on him and attack him. One of the attacks was so violent, Greg ended up in hospital.
Himself a veteran, Passey said there's still much more the Canadian Forces needs to do to support its members with PTSD and other psychological wounds.
"Our country and our military are very good at training individuals to become soldiers, but we're horrific at finding ways to train them to become civilians," he said.
During the world wars of the last century, Passey said tombs for unknown soldiers were constructed to honour the dead who couldn't be identified. He said with scientific advances, the identity of the dead can now be determined, but a new type of unknown fallen solider exists – those who die of psychological wounds they picked up when they were serving.
"The majority of these individuals die alone," Passey said, noting that their names don't appear in any official governments books of remembrance nor are they inscribed on memorials. He said Greg Matters was one of the modern day unknown fallen.
"Those [psychological] injuries had a significant contribution to his death," Passey said.
For the first time in more than three decades as a doctor, Passey said he cried in front of his colleagues when he found out about Greg's death Tracey said once her brother started getting treatment, the family saw amazing progress.
Suddenly he was able to renew bonds with his extended family and neighbours. He planted trees and put up birdhouses around the family farm, he actively campaigned to have a culvert replaced to reduce flooding in Pineview and was hoping to start a neighbourhood farmer's market.
Both Tracey and Passey said in the months before his death, Greg was talking about how he was hopeful he'd be able to be a husband and a father one day.
"He told me that he was ready to find someone with whom he could settle down," Tracey said. "I was so happy for him and for his bright future ahead."
Greg was shot to death by police after a 30-hour stand off on Sept. 10. The circumstances surrounding his death are being investigated by the Independent Investigations Office (IIO), a new provincial agency which investigates police-involved shootings.

Very little information has been released publicly and it's not know how long the probe will take. A coroner's inquest is also likely to occur after the IIO completes its findings.
Greg's casket was adorned with his military medals and a photo of him in uniform. There were flags, including the Maple Leaf and the United Nations' flag in the sanctuary, as well as a wreath complete with poppies. Members of the Legion were present to honour his service and remember his legacy.
"Greg, we will miss you dearly," Tracey said, concluding her eulogy. "One day we will meet you in the stars."
A bagpiper greeted mourners as they entered the church and led the way as the casket made its way to the hearse. After the funeral, the family held a private internment service.
Just a note from me. For all those who look towards the government system, the military, or the conventional medical system, that includes the shrinks, for help you are sadly mistaken and will receive no proper care. Because really they don't care.

They are advancing their futures and that of their family's nothing more. This is not an opinion, this is 25 years of up front observation.
www.greenrecovery.org
ATTENTION READERS
Due to the nature of independent content, VT cannot guarantee content validity.
We ask you to
Read Our Content Policy
so a clear comprehension of VT's independent non-censored media is understood and given its proper place in the world of news, opinion and media.
All content is owned by author exclusively. Expressed opinions are NOT necessarily the views of VT, other authors, affiliates, advertisers, sponsors, partners or technicians. Some content may be satirical in nature. All images within are full responsibility of author and NOT VT.
About VT
-
Read Full Policy Notice
-
Comment Policy