BARREL BOMB BALONEY
—
—
Ladies and gentlemen!
Welcome to the latest spin of the Al-Qaeda psychological operation against the Syrian government, backed up by the Western advisers – the nefarious 'barrel bombs' bogey!
To borrow from US VP debate with a Republican contender, it's a total 'malarkey', conjured up by the black propaganda experts steeped in USIA heritage of information warfare against the 'Empire of Evil' by  'a shining city on a hill'.
The US Administration, leading from behind, purports to demonize Damask legit authorities to justify casus belli for NATO intervention to be spearheaded by Turkey.
This nasty narrative, fed thru the controlled 'independent' media and borrowed from the Libyan humanitarian intervention under the aegis of 'R2P', is just a MISO, military information support operation, for the regime change in Syria.
First, they tried to exploit the threat of chemical weapons – it didn't work and didn't look persuasively gory on TV screens. Then the scaremongers evoked more TV-friendly cluster munitions with a helpful Cyrillic letters alluding to the Soviet/Russian origin. This preposterous canard didn't fly either.
Today, we are supposed to believe in yet another disinformation fulmination – the barrel bomb baloney.
During WW2, the pilots of the Wehrmacht Luftwaffe used to drop empty fuel barrels from notorious Junkers Ju 87 Stuka diving bombers, in addition to onboard whining sirens, as innovative psychological weapon to strike panic among civilian population and to demoralize armed forces of a designated target country.
Today, the Western handlers of rented jihadists are trying to whip up media frenzy to plant a following story: Syrian Air Force MIGs massively exploit 'barrel bombs' with TNT to wipe out cities &citizens.
Barrel Bomb: an oil barrel or IED bomb?
A cursory dissection of the video trash that has flooded the TV channels has revealed that civilians, including journalists, are big suckers for all things military, especially blood & horror:
Mistaken identity: upon closer look, it turned out that aircraft in question were not MIGs and munitions were not 'barrel bombs':  'a number of video marked as barrel bombs that were clearly L-39s (mislabeled as MiGs) dropping OFABs, so expect there will be a number of videos mislabeled as such in the future as well. ' http://brown-moses.blogspot.co.uk/2012/08/the-mystery-of-syrian-barrel-bombs.html
There were all types of barrels paraded in front of the TV cameras, but none of that makeshift junk would qualify as auxiliary ordnance to be installed & released from any state of the art supersonic jet fighter. Otherwise 'barrel bombs' would have been used instead of JDAMs as a weapon of choice for airstrikes by the US in Iraq, Afghanistan & Pakistan.
However, all that clunky barrels perfectly fit the description of the IEDs from the explosives manual, extolled and promoted by jihadist websites.
Naturally, when Syrian Armed Forces defuse terrorists' IEDs, there's a possibility they might drop the barrels – with or without explosives – back to the perpetrators. Civilians call it returning a favor; military tag it 'returning a fire'.
The hidden agenda of this propaganda coup is pretty obvious: having failed to win the 'hearts & minds' of the population, the terrorists and jihadists for hire have resorted to disinformation campaign to discredit the authorities and cover up their atrocities against the peaceful civilians in Syria.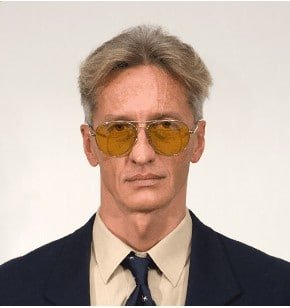 Colonel Evgeny Khrushchev, editorial board member of Veterans Today is also is the military analyst at Russia Today (RT)
Contrary to the family tradition, he didn't apply to Vladivostok Navy Academy to join the Pacific Fleet but enrolled in the Red Banner Institute specializing in Central Asian affairs.
Experience:  Afghanistan
PSYOPS officer of the 56th Airborne Assault Brigade in Gardez, Paktia, Democratic Republic of Afghanistan First Secretary of the Russian Embassy in the Islamic Republic of Afghanistan.
Yugoslavia
The Russian Airborne peace-keeping mission under the aegis of UNPROFOR.
The United States
The main mission: to promote rapport & rapprochement between Russian & American veterans, in close cohesion with US military attaché General Reppert and Special Forces General Metaxis.
* Led the 1st delegation of Soviet-Afghan Vets to the US at the invitation of VVA & VVC
* Addressed SOLIC Command and JFK Special Warfare School
* Consulted CBS 60 Minutes on the Soviet campaign in Afghanistan
* Interviewed by ABC 20/20 and Discovery Channel
* Featured by France Press, Boston Globe and USN& WR during the 1st Moscow putsch.
Inspired by Chinese strategy, Persian Sufi poetry and British cats; addicted to Country & Blues and muscle cars.
Favorite personal/personnel carrier – KA-50 Black Shark, due to financial & social constraints, settled for KTM 950 SM.
ATTENTION READERS
We See The World From All Sides and Want YOU To Be Fully Informed
In fact, intentional disinformation is a disgraceful scourge in media today. So to assuage any possible errant incorrect information posted herein, we strongly encourage you to seek corroboration from other non-VT sources before forming an educated opinion.
About VT
-
Policies & Disclosures
-
Comment Policy
Due to the nature of uncensored content posted by VT's fully independent international writers, VT cannot guarantee absolute validity. All content is owned by the author exclusively. Expressed opinions are NOT necessarily the views of VT, other authors, affiliates, advertisers, sponsors, partners, or technicians. Some content may be satirical in nature. All images are the full responsibility of the article author and NOT VT.