Maya is a CIA operative whose first experience is in the interrogation of prisoners following the Al Qaeda attacks on the U.S. on 11 September 2011. She is a reluctant participant in extreme duress applied to the detainees but believes that the truth may only be obtained through such tactics.
For several years, she is single-minded in her pursuit of leads to uncover the whereabouts of Al Qaeda's leader, Osama Bin Laden. Finally, in 2011, it appears that her work will pay off, and a U.S. Navy SEAL team is sent to kill or capture Bin Laden. But only Maya is confident Bin Laden is where she says he is.
The filmmakers say it's a Work of Journalism. But really, it's just a standard action revenge movie with the fingerprints of the U.S. Government all over it. That very same government that has proven over and over again to lie to we-the-people about everything from WMDs to the reasons they send our fine young men and women to die while killing innocents around the world in the name of defense.
The same ole guy did something bad to us and we got him a script is a standard issue. They do it in a very nice cool objective style.
From an entertainment standpoint, it was compelling and interesting. But make no mistake, this is NOT a documentary, it's a movie; a Hollywood movie made by the Director who gave us The Hurt Locker: an Oscar-winning best picture film that clearly made her friends in the bowels of Foggy Bottom.
Yes, I am talking to you, Ms. Kathryn Bigelow. Yeah, you….welcome to the club!  You are now the Frank Capra of our generation. You make propaganda films that support the ruling class and their narrative.  Yeah!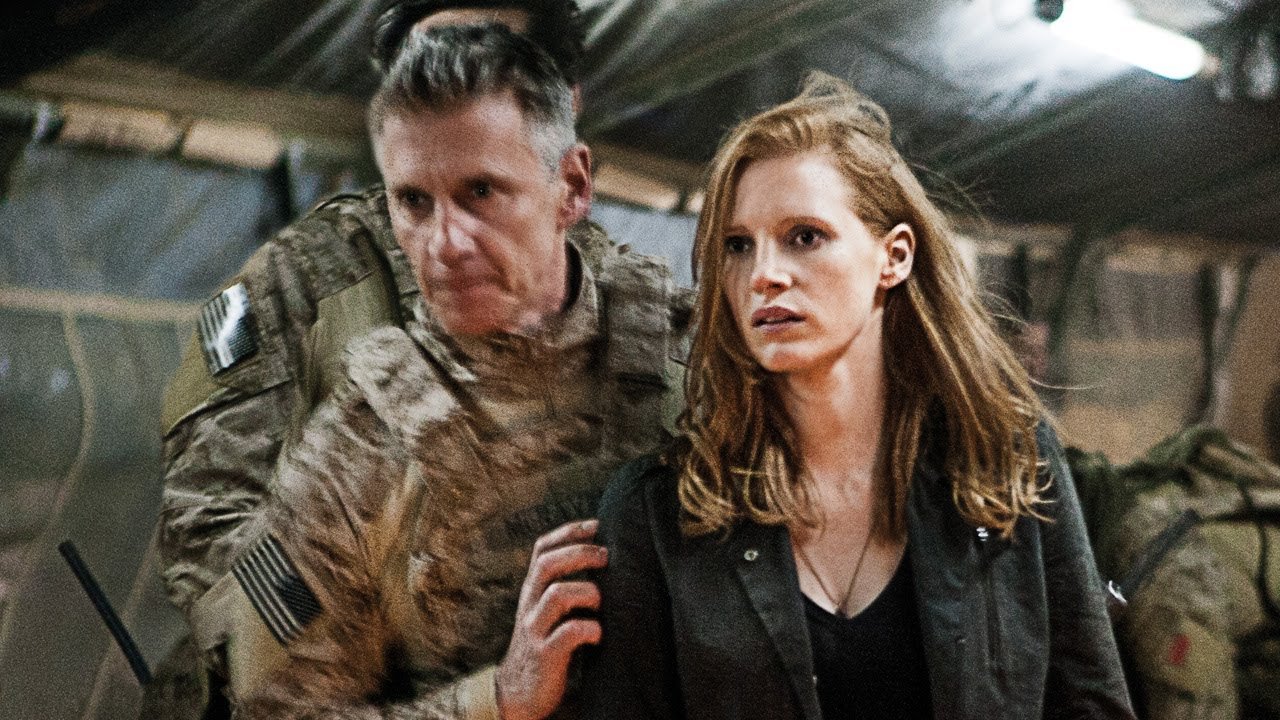 But then again, this whole dam script is a farce.
To paraphrase screenwriter Mark Boal he fell in love with his CIA handlers. What the heck does that mean? Do you mean, the number 1 spy agency on the planet? Those professional liar guys! Stop me now cause I am laughing and falling to the floor. Really?

Now I am NOT just slamming this movie as a farce but I am talking about this whole dam Osama Bin Laden character. This Washington D.C. creation is one of the best characters created, well, probably ever! Well, scratch that, clearly Moses, Jesus and Mohammed trump this over-embellished so-called real person cartoon character. But that's another story!
Nevertheless, the Bin Laden character has now become a legend, a brand, an ongoing narrative that is now in the consciousness of the American public who can't seem to figure out that there was NO BODY, NO DNA, NO IMAGES, NO REPORTER ON THE SCENE and a government cabal that told us the reason we do NOT have his body is that we respect Islam and so we threw him into the ocean with the sharks in the same manner of respect that we gave Saddam Hussein as we hung that Muslim by a rope.
Hum? I guess Saddam did not practice the same kind of respectable Islam as Bin Laden right?  Come on people! Geez!
Look, I don't know about you, but what novice just out of film school script writer came up with that idea? Geez us that's really sophomoric don't ya think?
Nevertheless, here we are and now we have it. It's dirty on Zero Dark Thirty.
Enjoy this Washington-based Hollywood-produced fable!
IMPORTANT RELATED LINKS
---
SENIOR EDITORS COMMENT: Zero Dark Thirty is ZIONIST, peddling torture, fiction, trying to resell the phony war on terror, trying to refocus Israeli terror on Islam, and selling one of the most bogus piles of dog shit. Gordon Duff
Johnny Punish is the founder and owner of VT.  He is also a writer, global citizen eco-activist, visionary, musician, artist, entertainer, businessman, investor, life coach, and syndicated columnist.  Punish was educated at the University of Nevada Las Vegas (1980-81) and California State University Fullerton (1981-1984) with studies in accounting and business. Before the "internets" had been invented, he owned and ran (5) national newspapers in the United States of America from 1987-1998
Punish has over 100 original songs written. He records and produces music. A member of ASCAP, Punish has several songs placed in feature films. His music is promoted worldwide and played on all digital networks and net radio.
Resources:  YouTube – Apple Music – SoundCloud – Spotify – Instagram – Twitter
Read Johnny's Full Bio at JohnnyPunish.com >>>
ATTENTION READERS
Due to the nature of independent content, VT cannot guarantee content validity.
We ask you to
Read Our Content Policy
so a clear comprehension of VT's independent non-censored media is understood and given its proper place in the world of news, opinion and media.
All content is owned by author exclusively. Expressed opinions are NOT necessarily the views of VT, other authors, affiliates, advertisers, sponsors, partners or technicians. Some content may be satirical in nature. All images within are full responsibility of author and NOT VT.
About VT
-
Read Full Policy Notice
-
Comment Policy