BETWEEN BULLOCKS & CHICKENHAWKS
By Colonel Eugene Khrushchev
Despite the monumental snow job by the White House to carefully craft and spin the image of the US president as cerebral & aloof 'no drama Obama', his modus operandi has generated a pileup of smoldering snafus in domestic & foreign policy.
The dolorous drama for Obama was, that 'hiding from behind', he outsourced his presidential prerogatives in world affairs to Clinton clan consiglieres and bushwhacking Tampa-centric generals. But that was then, and it's never again!
The three musketeers
The White House nominations of John Kerry followed by John Brennan and Chuck Hagel to man the State Department, CIA & DOD, if they survive piranha pack PR attack and sail unharmed through Congress crucible, would be nifty tour de force to install US foreign policy tight triumvirate.
In the ensuing fracas around the candidates for top posts at Langley and the Pentagon, the question – who pulled it off, POTUS or Veep – is not as obvious as it might seem to be.
The king and the cardinal
Yes, Barak Obama brought Joe Biden on board, but it was The Bidenator who had the prescience and cojones to fight an uphill battle against the surge malarkey in favor of counter terrorism light footprint in Pakistan &Afghanistan.
Back then it was a forlorn solo mission: Ol' Joe was ridiculed by COINdinistas and sidelined by the rookie Appeaser-in-chief who, after 3 month of sit-on-the-pants 'analysis', caved in and, to avoid the accusations of being soft on defense, tripled US boots on the ground in the 'war of necessity' in Afghanistan.
Obama's aversion to military escalation was palpable even before he moved to 1600 Pennsylvania Avenue, but that decision contrary to his instincts could be explained if not justified on 2 grounds:
It granted the top brass the last chance to play & prove the COIN remake.
The evolving Commander-in-chief got enough breathing space and political clout to come up with his Plan B for tactical or even strategic adjustment of US power projection.
Before it transpired that Pentagonesque surge in Afghanistan was fundamental & irreversible fubar, the president had already made up his mind about Plan B, shifting his bets from stick-in-the mud counterinsurgency to agile & mobile air cavalry of counterterrorism.
The vice president didn't have to say 'I told you so', having won the most valuable ally at the White House and another nom de guerre, The Un-Cheney, along the way.
Since then it was only a question of time to conjure up two-step plot for two: first, to purge the foreign policy triad – diplomatic, intelligence & military establishment – from the irreconcilables (consider it done), and second, to recruit 'a few good men' to do the right thing (remains to be seen).
It was a clever ruse that could be attributed to The Chess Master, to put the howling hyenas off the scent after a lonesome lady (don't worry, she's safe, sitting pretty at the UN) to secure a trouble free confirmation for the  1st team member of the foreign policy troika to lead the State Department.
However, it would take deus ex machina to get Congressional unqualified high five for CIA & DOD nominees. If it does happen, it will be US foreign policy royal flush.
Whether it will to be used wisely or abused foolishly, one way or another herein hides the second-term drama for the new old president Obama.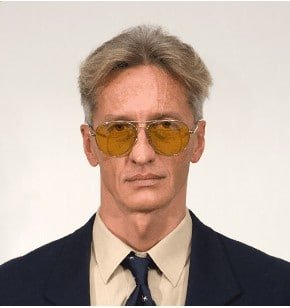 Colonel Evgeny Khrushchev, editorial board member of Veterans Today is also is the military analyst at Russia Today (RT)
Contrary to the family tradition, he didn't apply to Vladivostok Navy Academy to join the Pacific Fleet but enrolled in the Red Banner Institute specializing in Central Asian affairs.
Experience:  Afghanistan
PSYOPS officer of the 56th Airborne Assault Brigade in Gardez, Paktia, Democratic Republic of Afghanistan First Secretary of the Russian Embassy in the Islamic Republic of Afghanistan.
Yugoslavia
The Russian Airborne peace-keeping mission under the aegis of UNPROFOR.
The United States
The main mission: to promote rapport & rapprochement between Russian & American veterans, in close cohesion with US military attaché General Reppert and Special Forces General Metaxis.
* Led the 1st delegation of Soviet-Afghan Vets to the US at the invitation of VVA & VVC
* Addressed SOLIC Command and JFK Special Warfare School
* Consulted CBS 60 Minutes on the Soviet campaign in Afghanistan
* Interviewed by ABC 20/20 and Discovery Channel
* Featured by France Press, Boston Globe and USN& WR during the 1st Moscow putsch.
Inspired by Chinese strategy, Persian Sufi poetry and British cats; addicted to Country & Blues and muscle cars.
Favorite personal/personnel carrier – KA-50 Black Shark, due to financial & social constraints, settled for KTM 950 SM.
ATTENTION READERS
We See The World From All Sides and Want YOU To Be Fully Informed
In fact, intentional disinformation is a disgraceful scourge in media today. So to assuage any possible errant incorrect information posted herein, we strongly encourage you to seek corroboration from other non-VT sources before forming an educated opinion.
About VT
-
Policies & Disclosures
-
Comment Policy
Due to the nature of uncensored content posted by VT's fully independent international writers, VT cannot guarantee absolute validity. All content is owned by the author exclusively. Expressed opinions are NOT necessarily the views of VT, other authors, affiliates, advertisers, sponsors, partners, or technicians. Some content may be satirical in nature. All images are the full responsibility of the article author and NOT VT.