U.S. Senate Shames America
While many folks merrily praised St. Valentine for the Day of Love, somewhere in Washington D.C., one taciturn Vietnam War vet paid private tribute to St. Sebastian to put an end to his tortuous ordeal on Feb.14 as the last day of hate.
Alas, as bad luck would have it, the irreconcilable Cruz-aiders have prevailed again as the longest political witch hunt in US history to keep American warrior crucified, will be extended over the next 10 days of Capitol infamy.
[youtube p3TtRT7eoSE]
Senator Hagel, badly mauled but unrepentant, has yet to persevere and survive the final encounter with the grisly jaws of GOPlins to be anointed as a new Secretary of Defense before the end of the winter.
Even if he doesn't live up to the expectations of his many supporters in & outside the Beltway as the sarge in charge of the Pentagon , he has already earned the right for the 3d Purple Heart for his new wounds in forlorn recon mission as presidential vanguard and lightning rod.
First the Unholy Inquisition resorted to harassing fire by proxy to calumniate the Senator as hardcore anti-Semitic gay-basher and force the president and his DOD nominee into retreat & surrender.
When that preemptive scare tactics didn't play out as nicely as it did before against probing intention to nominate pugnacious UN Ambassador to run the State Department, the Guardians of Vice & Virtue activated the Plan B on the sly.
Thus, SAS (Senate Armed Services) Committee Q&A supposedly friendly session on the Pentagon chief nomination has whiplashed into macabre character assassination, led by special interests bloodhounds & publicity vultures.
The hearing was intended to be only about Chuck Hagel and his vision to deal with multiple DOD challenges, from looming sequestration to military corpulence  to 'victorious' narco state in Afghanistan and 'freedom fighters' 'Spring' board in Africa and Syria.
Instead, it offered HD close-up at the paragon of perfect polity, streamed alive by TV & internet to American & international audiences alike.
Here is the main lesson from the ongoing which hunt for diplomatic, intel & military community at large:
To paraphrase the former CIA & DOD Chief Robert Gates, anybody who thinks it's possible to get a fair treatment from US Congress, should have his head examined.

Mark Twain was probably the first who discovered the ugly truth about Congress, which he described as "the smallest minds and the selfishest souls and the cowardliest hearts that God makes."
Any decent democratic dictator, moderate drag lord or foreign palace puppet could reasonably expect royal reception & standing ovations on the Hill as Gorbi & mujahedin used to enjoy.
However, if an individual, even an American citizen who happened to be a decorated war vet and two-time Senator, dares to exhibit the traces of 'reprehensible' thinking, independent from US special interests, he's a fair game for Abu Ghraib treatment by the US Senate, the fossilized repository of imperial hubris and parochial exhibitionism.
Editing:  Jim W. Dean
 _____________________________________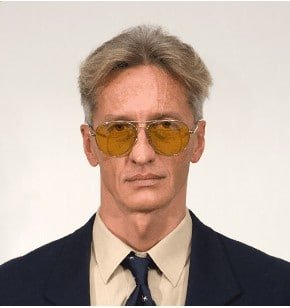 Colonel Evgeny Khrushchev, editorial board member of Veterans Today is also is the military analyst at Russia Today (RT)
Contrary to the family tradition, he didn't apply to Vladivostok Navy Academy to join the Pacific Fleet but enrolled in the Red Banner Institute specializing in Central Asian affairs.
Experience:  Afghanistan
PSYOPS officer of the 56th Airborne Assault Brigade in Gardez, Paktia, Democratic Republic of Afghanistan First Secretary of the Russian Embassy in the Islamic Republic of Afghanistan.
Yugoslavia
The Russian Airborne peace-keeping mission under the aegis of UNPROFOR.
The United States
The main mission: to promote rapport & rapprochement between Russian & American veterans, in close cohesion with US military attaché General Reppert and Special Forces General Metaxis.
* Led the 1st delegation of Soviet-Afghan Vets to the US at the invitation of VVA & VVC
* Addressed SOLIC Command and JFK Special Warfare School
* Consulted CBS 60 Minutes on the Soviet campaign in Afghanistan
* Interviewed by ABC 20/20 and Discovery Channel
* Featured by France Press, Boston Globe and USN& WR during the 1st Moscow putsch.
Inspired by Chinese strategy, Persian Sufi poetry and British cats; addicted to Country & Blues and muscle cars.
Favorite personal/personnel carrier – KA-50 Black Shark, due to financial & social constraints, settled for KTM 950 SM.
ATTENTION READERS
We See The World From All Sides and Want YOU To Be Fully Informed
In fact, intentional disinformation is a disgraceful scourge in media today. So to assuage any possible errant incorrect information posted herein, we strongly encourage you to seek corroboration from other non-VT sources before forming educated opinion. In addition, to get a clear comprehension of VT's independent non-censored media, please read our
Policies and Disclosures
.
Due to the nature of uncensored content posted by VT's fully independent international writers, VT cannot guarantee absolute validity. All content is owned by the author exclusively. Expressed opinions are NOT necessarily the views of VT, other authors, affiliates, advertisers, sponsors, partners, or technicians. Some content may be satirical in nature. All images are the full responsibility of the article author and NOT VT.
About VT
-
Comment Policy