WeinerGate: The latest of  US  Sex  Scandals
…by Jim W. Dean, VT Editor    …and Press TV
–  First published on July 29, 2013  –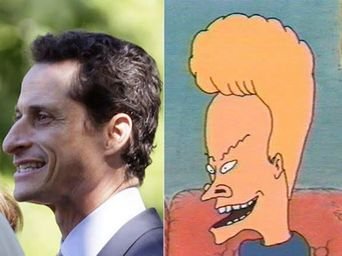 There is an old American saying, "You just can't keep a good man down." Former NY Congressman Anthony Weiner is living and sex-texting proof of that. Thank goodness his New York City mayoral race poll numbers have plummeted.
Despite his 2011 flagrant act of indiscretion in an age where the NSA and others are intercepting communications, the idiot continued his "flashing" on the Internet. We now know that his tears of remorse at this first sex-texting scandal press conference were crocodile tears.
Whereas American political elites have a long history of sex scandals, we are now viewing the newer modern version. These disgraces now are being exploited by the perpetrators with their PR and Jewish Lobby media helpers as a perverse kind of "comeback kid" launching pad for a new political career.
WeinerGate will now be carved in stone onto the American political scene, along with the photos that Mr. Weiner sent out of himself. This is taking his being "a man of the people" to a new level, a place no one really wanted to go.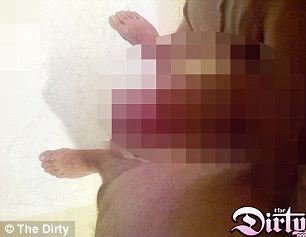 As I often like to do for background framing, let's take a trip down memory road. The public political scandals have actually been just the tip of the iceberg.
Even Franklin Roosevelt in his wheel chair had a girlfriend while suffering heart complication senility at his end.
Gary Hart had his presidential plans terminated by photos on a boat named "Monkey Business" sold by Donna Rice's roommate to the tabloids for $100,000, a lot of money in those days.
He was the first major politician to be taken down, obviously for reasons other than his monkeying around. Major Intel agencies, including foreign ones, had entered from stage right.
During the early WWII years, John F. Kennedy was picked up on an FBI bedroom bugging device with a German spy he was bedding down, impressing her with his naval classified information. J. Edgar Hoover had old man Kennedy come down to FBI headquarters in DC to privately play the tape for him in his office.
Hoover told old Joe that if he could promise another such event would never happen with JFK, he would make sure the tape would remain safe in his desk. J. Edgar was a master blackmailer and both men knew who held Jack Kennedy's political future in his desk drawer.
Joe Kennedy used up even more political capital to buy off Jack's Navy court marshal for losing his PT-109 boat by letting it be cut in half by a Japanese destroyer.
Such an event would have been a bullet to the head of any naval officer other than the one with Joe Kennedy as a father with lots of money to spread around. John McCain later followed this dodging court marshal path.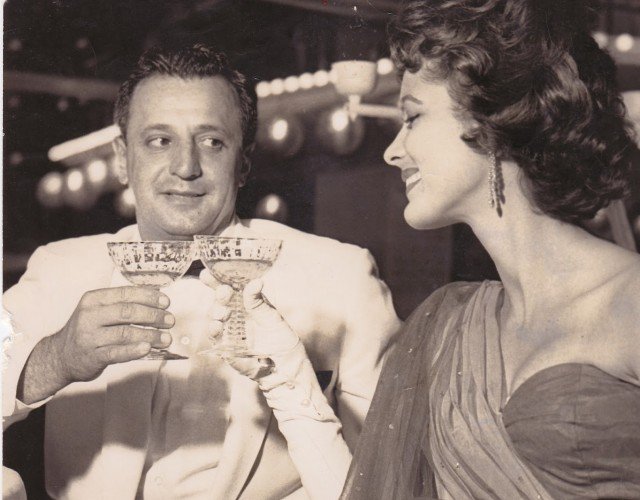 Jack never quit fooling around, and his sexual dalliances became a national security issue after his death when his Mafia princess affair with Judith Campbell Exner became public. Frank Sinatra had introduced Campbell to both Kennedy and Chicago Mafia boss Sam Giancana, who is still a suspect in JFK's death. The whole story has classic foreign intelligence honey trap written all over it.
While Nixon had been a prude, Lyndon Johnson was a mauler and a groper, one of the most pitiful men to hold the office. His family cheated his illegitimate son out of getting even a dime of his estate.
The boy was arrested in Texas, so he would miss a hearing and lose by default … American injustice, Texas style. The video interview with his mistress describing all of this is still on the Internet.


Bill Gulley, the White House military affairs officer for three presidents, spilled the beans on LBJ, how he would invite young Texas beauty queens to the White House, supposedly for secretarial job interviews.
He would then try to bed them down, or groom them to be his Air Force One traveling 'sexataries' while he was on road trips. Most ran home in tears, and of course never saying a word.
LBJ had people murdered to protect his criminal scandals. He was a very dangerous man.
Ford and Carter were old school and gave American a break from White House sex scandals. Daddy Bush was laid back, but the sex, drugs and gay prostitutes of the Bush (43) administration are legendary. Even the DC crowd was shocked. The Secret Service was busy keeping the lid on all of it.
Bill 'Bent Willie' Clinton was a product of his times and the free love rights of passage of the anti-war 1960's. He was no quitter either, from Paula Jones up until Monica Lewinsky came along, a honey trap that clipped his wings for a while.
Clinton was profiled early. During his years at Oxford he joined a communist front group and was invited to the annual May Day ceremonies in Moscow. Selected students of course were treated to all the wine and women that their hearts desired as part of that classic recruiting tactic of the Cold War. Hardly anyone knows of this even now.
As for Congress, well … there are just too many to count. The public issue there is that somewhere along the line what had usually been a quite retirement after a sex scandal affair became … well … a political bump in the road. Public relations firms formed divisions that specialized in post sex-scandal resurrections, even for Jews.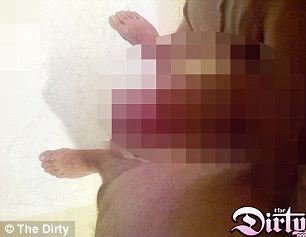 The latest have been Eliot Spitzer with his taste in $1000 hookers, and then the more modern version of Anthony Weiner who liked to show the ladies his … well, I can't say it here publicly.
Is Anthony Weiner just a product of his times like Clinton, or was he so valuable to the Jewish Lobby as "damaged goods" that they felt he was perfect as the controllable asset for running New York City for them?
Most Americans do not realize that the Jewish Lobby looks at America as one great big West Bank. Places like Chicago and New York City are viewed as prospective "settlements" … occupied territory that they feel humiliated that they cannot control like the IDF and border guards run the Palestinian territories.
Everybody in national security work here knows that massive Israeli espionage goes on here with a complete stand-down on prosecution. The justification is that public revelation would actually "endanger" national security by Americans learning that our political elite have allowed the Israelis to penetrate all of our institutions in return for "sharing" the rule of the country.
It is the political/espionage scandal of the century, and many loyal Americans are working hard to make it all public.
So why would the elitist Jewish Lobby mandarins who have slowly but steadily been winning American turf on which to build permanent political "settlements", why would they think that a sex scandal would conceivably be the end of their proteges' political careers? They play by their own rules.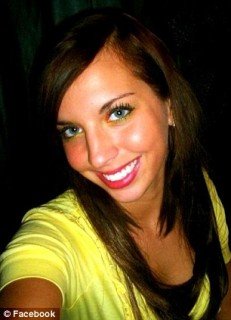 With the right friends and PR hustlers, the American people would elect a pet rock to office, so what could be so difficult about getting a 'sextext-a-holic' reborn into politics?
The formula remains the same. The doormat wife who cannot imagine life without the political limelight stands by his side while he confesses, shows fake remorse, and she forgives him. The cue card scripts are almost the same, word for word.
They know they have the Lobby money and power behind them, the experienced sex scandal handlers … and they view the public as morons who view the whole process as an episode of an old soap opera like "Days of our lives."
Do the American people really deserve such low-quality political leadership that they have? The answer can only be … a probable yes.
I was surprised at first when I learned that the Weinermeister had been leading the pack in the New York City mayoral race. But then I remembered what country I live in and my feet touched the ground again. This is the country that thinks a bunch of partly trained Arab pilots flew three planes into targets on 911, despite not one word of testimony ever being taken under oath.
This is the country that did not have a recall election for a single Congressman who voted for the Patriot Act without having read it. This is a country that would not report an Israeli spying network if it woke up one morning to find them running an intercept operation out of their basements.
I won't be popular for saying this, but maybe what we have as leadership really is a reflection of ourselves. Our leaders come from us. We say we hate their lying … but we buy their lies anyway, which puts us on their team. That Weiner was leading in the New York City poles at 25%, who does that reflect poorly upon?


How can we roast Weiner (a hat to slip that in) for being a repeat offender, when we are repeat offenders ourselves?
Who is the bigger shame on our country … Weiner and his doormat wife, or the 25% who were supporting him for mayor. Did not anyone grasp that that would put him back into the company of "interns" again?
Who would fight for America's dignity, and I don't mean the Academy Award pretend performance that we are used to getting.
Gordon Duff and I were discussing this tonight, about the 20% in military personnel cuts that will be coming soon. We were pondering a "key issue – loyalty competency test" that we would give to those wanting to stay … with questions like: "Would you support an Egyptian style coup to arrest and punish the real perpetrators of 911, everyone involved?"
Would you accept an order to eliminate all Israeli espionage networks in the country? Would you arrest all those in the military and defense contracting companies running major drug operations? Would you support an intervention into Israeli to secure all of its weapons of mass destruction?
Please think about all this when thinking about the silly, sad, pitiful Mr. Weiner and his pitiful doormat wife. Does he deserve more scorn for not doing the right thing when he has us for an example? In the geo-political analysis business we call this taking ownership of the problem, the flip side of passing the buck.
It takes some really tough self-evaluation to face up to destructive behavior. While we now sit in judgment on Mr. Weiner and his issue with his "thing-a-maggie," we should put ourselves under the light, also. Frankly, we are not doing enough as a people to resist, and we need to learn quickly.
___________________________________
Jim W. Dean was an active editor on VT from 2010-2022.  He was involved in operations, development, and writing, plus an active schedule of TV and radio interviews.
ATTENTION READERS
We See The World From All Sides and Want YOU To Be Fully Informed
In fact, intentional disinformation is a disgraceful scourge in media today. So to assuage any possible errant incorrect information posted herein, we strongly encourage you to seek corroboration from other non-VT sources before forming an educated opinion.
About VT
-
Policies & Disclosures
-
Comment Policy
Due to the nature of uncensored content posted by VT's fully independent international writers, VT cannot guarantee absolute validity. All content is owned by the author exclusively. Expressed opinions are NOT necessarily the views of VT, other authors, affiliates, advertisers, sponsors, partners, or technicians. Some content may be satirical in nature. All images are the full responsibility of the article author and NOT VT.