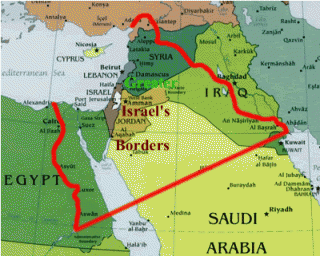 Press TV

American President Obama says he deplores the Egyptian junta's decision to massacre peaceful protesters and declare martial law.
If he deplores it so much, why is he paying for it?
It is no secret that Egyptian strongman el-Sisi and the soldiers he is sending to slaughter protesters are on the US payroll.
According to official estimates, US taxpayers give the Egyptian military 1.3 billion dollars per year in direct military aid. When various forms of indirect aid are taken into account, including money from US puppet states in the Persian Gulf, the real annual total is in the billions.
This lavish US funding has allowed Egypt's military to balloon into a monster that controls between one-quarter and one-third of the Egyptian economy. That is why Egypt is economically moribund.
Military spending kills economies, as shown by Dr. Robert Reuschlein of RealEconomy.com. Money wasted on militaries, which are non-productive organizations, is stolen from the productive sector. In societies with large militaries, the best scientists, engineers, and other experts stop producing valuable goods and services, and spend their lives figuring out how to destroy things and kill people. And poorer people, instead of becoming productive citizens, are trained to mindlessly obey orders and kill on command. Many of them suffer severe psychological damage that renders them non-productive.
In Egypt, the military's economic hegemony creates even more problems.
Egypt has inherited a millennia-old authoritarian bureaucratic tradition. Pharaohs, emirs, presidents-for-life, and generals serve as dictators, and their bureaucratic lackeys have the high-status, high-paying jobs. Productive people are considered mere peasants and tradesmen, inferior in status to the bureaucrats.
British colonialism, which imposed a new layer of foreign bureaucracy, worsened the problem. Bright young Egyptians were trained to believe they were owed government jobs when they graduated from college. Widespread belief that "the government owes me a high-paying non-productive job" persists in Egypt. And the military officers and their cronies are the biggest and most bloated parasites.
In today's global economy, nations led by a strong productive sector win out in the long run. Countries like Egypt, where bureaucrats (especially military bureaucrats) have grabbed the money and power, are doomed to poverty.
And the US, which "aids" Egypt by lavishing money on its corrupt military bureaucrats, is the main force behind the impoverishment of Egypt.
US military aid has not only crippled Egypt's economy, but has also killed Egyptian democracy.
US aid has created a parasitical "deep state" consisting of military officers and their friends. These people run Egypt from behind the scenes. Mubarak was their figurehead. When Mubarak was overthrown and the Egyptian people elected Islamic activists to parliament and the presidency, the deep state and its foreign backers felt threatened. So they sabotaged Egypt's economy, saturated the public with anti-Morsi propaganda, and engineered the coup d'état.
If Obama simply called the coup what it is – a coup – US law would automatically trigger a suspension of military aid. Why has Obama decided to lie and pretend that a coup is not a coup? Why does he insist on maintaining US funding for Egypt's brutal dictatorship?
The answer, in one word, is "Israel."
Zionists dominate the American media, financial, and political sectors. They insist on funding Egypt's military dictatorship because they want to keep Egypt weak and subservient to the US and its Israeli masters.
The Zionists know that if real democracy is established in Egypt, the Egyptian people will vote to revoke the Camp David "surrender treaty" and support the Palestinian resistance. And they know that if Egypt's economy succeeds, Israel will never achieve its long term objective: Stealing all of the land between the Nile and the Euphrates.
So the Israelis have seized control of US Mideast policy and forced the US to lavish money not only on Israel, but on Egypt's military dictatorship as well. Funded by the Zionist-dominated US, the Egyptian junta has helped Israel blockade and starve Gaza. The junta even cooperates with Israeli drone strikes in the Sinai! Morsi, a friend of Hamas, opposed the Gaza blockade (and Israel). That's why Netanyahu applauded the anti-Morsi coup, calling Morsi a "radical" and crowing about "the weakness of political Islamic movements." Netanyahu's puppets – the Egyptian military – can now go back to ruling Egypt on behalf of Israel, without interference from the likes of Morsi.
Netanyahu's American thugs, the neoconservatives, agree. According to Stephen Sniegoski's article "Neocons, Selective Democracy, and the Egyptian Military Coup," American neoconservatives – the authors of the 9/11 coup d'état – have shelved their "let's invade the Mideast for democracy" rhetoric and come out in full support of the murderous Egyptian junta and its slaughter of thousands of peaceful pro-democracy demonstrators.
The neocons have a good reason to hate Morsi: The Egyptian President has repeatedly scoffed at the official myth of 9/11 and called for a new investigation. Such an investigation would quickly destroy neoconservatism, and cause such top neocon leaders as Paul Wolfowitz, Richard Perle, Scooter Libby, Dov Zakheim, Douglas Feith, Marc Grossman, Michael Ledeen, and many others to be hanged for treason. Officially establishing the truth about 9/11 would also put an end to Israel as an apartheid Zionist state.
Real democracy in the Middle East would quickly lead to the empowerment of anti-Zionists and pro-9/11-truthers. (The vast majority of the people of the Middle East oppose Zionism, and roughly three out of four do not believe the official myth of 9/11.)
So the Zionist-dominated USA will continue to offer lip service to democracy – while paying the Egyptian junta, and other puppet regimes, to destroy it.
Dr. Kevin Barrett, a Ph.D. Arabist-Islamologist is one of America's best-known critics of the War on Terror.
He is the host of TRUTH JIHAD RADIO; a hard driving weekly radio show funded by listener donations at Patreon.com and FALSE FLAG WEEKLY NEWS (FFWN); an audio-video show produced by Tony Hall, Allan Reese, and Kevin himself. FFWN is funded through FundRazr.
He also has appeared many times on Fox, CNN, PBS, and other broadcast outlets, and has inspired feature stories and op-eds in the New York Times, the Christian Science Monitor, the Chicago Tribune, and other leading publications.
Dr. Barrett has taught at colleges and universities in San Francisco, Paris, and Wisconsin; where he ran for Congress in 2008. He currently works as a nonprofit organizer, author, and talk radio host.
ATTENTION READERS
We See The World From All Sides and Want YOU To Be Fully Informed
In fact, intentional disinformation is a disgraceful scourge in media today. So to assuage any possible errant incorrect information posted herein, we strongly encourage you to seek corroboration from other non-VT sources before forming an educated opinion.
About VT
-
Policies & Disclosures
-
Comment Policy
Due to the nature of uncensored content posted by VT's fully independent international writers, VT cannot guarantee absolute validity. All content is owned by the author exclusively. Expressed opinions are NOT necessarily the views of VT, other authors, affiliates, advertisers, sponsors, partners, or technicians. Some content may be satirical in nature. All images are the full responsibility of the article author and NOT VT.