The management here at VT has asked us not to re-post other people's work. Apparently we VT writers are so much cooler than everybody else that it would ruin our reputations to have our work posted here alongside that of bozos who just aren't in our class.
(Editor's note:  What Kevin says is actually true, VT writers are much cooler than others.  We also have a huge writing staff and more original material than all but the most dedicated follower can read.  I publish articles that are specifically submitted by authors who ask for them to be published.  Sometimes writers don't want to be affiliated with us, too many veterans, too radical, not respectful enough to those of influence and, worst of all, we lack political litmus guidelines.g)
So I won't post Fred Reed's new satirical piece, "An Inside Look at the Defense Industry."  I understand that some of my VT colleagues occasionally dabble in military contracting – just as a hobby, of course – and I wouldn't want them to think that Fred and I are making fun of them or anything like that.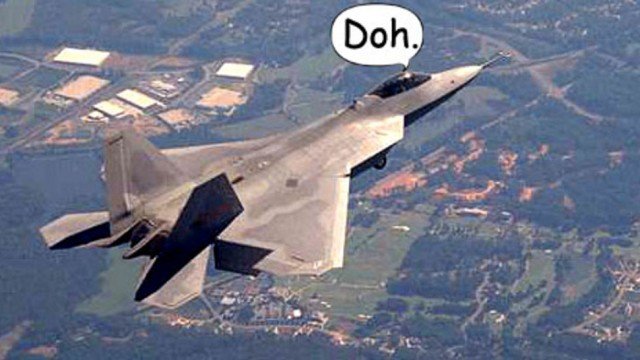 But I do feel compelled to break VT's new rule and publish a fascinating new op-ed piece that recently crossed my cyber-desk. The author –  an obscure neocon hack who landed a job at PNAC thanks to being a distant cousin of George W. Bush – has stripped the niqab issue down to its bare essentials…and crafted a plan to win the clash of civilizations, build a nude American century, and establish the long-awaited nude world order.
-KB
Why stop at niqab? Ban ALL female clothing!
by C. Baer Bush, Undersecretary of Undress, Project for a Nude American Century (PNAC)
Several European countries have banned the niqab – the face-veil that a small minority of Muslim women wear to signify their spirituality.
These bans do not go far enough. Civilized societies must also ban the hijab, which many Muslim women use to conceal their hair.
But even banning the hijab would not solve the problem. Under a niqab/hijab ban, Muslim women would keep trying to follow the Qur'an's injunction to dress modestly – and hide many other important parts of their bodies.
The only solution: Outlaw all forms of female clothing.
When women hide their bodies from the male gaze, they do so for one reason and one reason only: To submit to patriarchal male oppression. The act of wearing clothing, especially if it conceals important female charms such as face, hair, breasts, thighs, derrière, and genitals, is an admission by women that old-fashioned religious patriarchs are in charge of society.
Women must be forcibly liberated from their clothing!
My colleagues at the Committee for a Nude World Order and the Project for a Nude American Century will be introducing a bill  that would provide a penalty of up to ten years in prison to any woman who conceals her body with clothing. The bill provides funding for police "strip squads" with the power to roam the streets and remove any article or object designed to conceal a woman's charms from the male gaze.
Opponents of the anti-clothing bill will undoubtedly claim that women should have the right to wear whatever they like. But when a female "chooses" to wear clothes, is this really a free choice? Isn't it likely that her father, uncles, or brothers are exerting subtle social pressure to prevent her from wandering around naked in public?
Obviously the horrific practice of clothing women is not a "free choice" at all. It is a symptom of patriarchy. And it is part of a grand Muslim conspiracy to destroy Western civilization.
Conspiracy theorists who oppose the Nude World Order will undoubtedly claim that forcibly stripping women is a violation of their civil liberties. But sometimes, if we wish to preserve freedom, we have to give up our liberties. This is one of those times.
The conspiracy theorists have raised other arguments against the clothing ban. They say, for example, that forcing the population to witness the naked bodies of such women as the Queen of England, Hilary Clinton, Barbara Bush, Angela Merkel, and Nancy Pelosi would amount to cruel and unusual punishment.
Yes, being forced to witness such horrors would be a difficult ordeal. But Western civilization has survived the Black Death, the Mongol hordes, two world wars, a stealth takeover by Zionist banksters, and an interminable series of atrocious performances by Justin Bieber. It can surely survive the sight of Angela Merkel's flabby, drooping, wrinkled breasts.
Clothing-ban opponents also claim that the proposed law would devastate the fashion industry and hamper economic growth. In reality, the opposite is the case. By preventing billions of dollars from being wasted on women's clothing, funding would become available for productive investment in such genuinely useful industries as munitions factories. For the price of one year's worth of women's clothing, we could buy five stealth bombers, three nuclear submarines, or several dozen nuclear warheads capable of obliterating a major city.
The bottom line: If the War on Terror is to be won, we cannot settle for half measures. Simply banning niqab and hijab will not bring us final victory. The only way for Western Civilization to triumph over its modesty-espousing enemies is to wage an all-out, uncompromising war to the death on women's clothing.

Dr. Kevin Barrett, a Ph.D. Arabist-Islamologist is one of America's best-known critics of the War on Terror.
He is the host of TRUTH JIHAD RADIO; a hard driving weekly radio show funded by listener donations at Patreon.com and FALSE FLAG WEEKLY NEWS (FFWN); an audio-video show produced by Tony Hall, Allan Reese, and Kevin himself. FFWN is funded through FundRazr.
He also has appeared many times on Fox, CNN, PBS, and other broadcast outlets, and has inspired feature stories and op-eds in the New York Times, the Christian Science Monitor, the Chicago Tribune, and other leading publications.
Dr. Barrett has taught at colleges and universities in San Francisco, Paris, and Wisconsin; where he ran for Congress in 2008. He currently works as a nonprofit organizer, author, and talk radio host.
ATTENTION READERS
We See The World From All Sides and Want YOU To Be Fully Informed
In fact, intentional disinformation is a disgraceful scourge in media today. So to assuage any possible errant incorrect information posted herein, we strongly encourage you to seek corroboration from other non-VT sources before forming an educated opinion.
About VT
-
Policies & Disclosures
-
Comment Policy
Due to the nature of uncensored content posted by VT's fully independent international writers, VT cannot guarantee absolute validity. All content is owned by the author exclusively. Expressed opinions are NOT necessarily the views of VT, other authors, affiliates, advertisers, sponsors, partners, or technicians. Some content may be satirical in nature. All images are the full responsibility of the article author and NOT VT.