Israel active on Syrian-Turkish border
 … by  Jim W. Dean, VT editor    … with  Press TV, Tehran
Press TV has conducted an interview with Jim W. Dean, the managing editor and columnist at the VT from Atlanta, to talk about the rise of al-Qaeda-linked militants in northern Syria which has left Turkey with a new security threat and raised serious speculations about Ankara's policy towards the crisis in the Arab country.
You can watch and listen to it here.
The following is an approximate transcription of the interview.
___________________________________


Press TV: Jim Dean, we could look at how Turkey began going against Assad and there was one point of which the government there of Erdogan was supporting the group that is known as Jabhat al-Nusra and the belief that it was the most effective fighting force against Assad, but then you had the US that came and put that on the list of terrorist organizations.
So, it started from there, the beginning of this foreign policy of Turkey to kind of start falling apart.
What happened there? What began with Turkey regarding the support that they were giving these groups such as Jabhat al-Nusra?
Dean: Well, it is just a classic mistake that you always find bigger powers often do. They always think that the war is going to be short, so they never worry about long-range consequences.
And you had, at the beginning, Turkey felt that because they were in NATO they had protection from being very aggressive because if Syria retaliated, they were providing staging areas for the rebels which legally under international law makes you a combatant and Syria had the right actually to shell or even bomb and attack those staging areas.
But Turkey would have loved to have had that happened because they would have then invoked NATO that a NATO country has been attacked. So initially that was one of the red lines that they were trying to get Assad to cross over and then when that did not work and things started dragging out, they thought they could collapse the government through defections.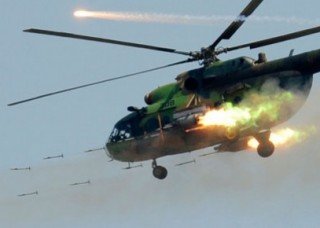 The Western media has hidden that they have had 300 to 350 assassinations of government officials which is really a huge number and then that did not collapse and that is when they started to get a little panicky.
That is when they started searching all of the hovels of the Middle East for every dirt bag, every gangster, every kidnapping gang they could find and let them know that there was money to be made in Syria.
They started organizing jailbreaks to bring in experienced Jihadi fighters and the idea there was very simple, that it would divert Assad's forces and take heat off the Free Syrian fighters and they would have a two-flank war which they could collapse Syria that way…but that has not worked.
So, now what they have done is they have released a bunch of Frankensteins that even after this Syrian situation is over, you are now going to have these very highly trained gangsters out of work and there is going to be people willing to offer them money, arms and ammunition to go somewhere else and create mayhem. So, what we have created here we are going to be dealing with for at least 25 years.
Press TV: And then comes Wednesday, Jim Dean, for the first time, Turkey shelled the positions of these pro-al-Qaeda groups in Syria, the very same groups that have funneled weapons in and out of turkey. So, are we seeing a u-turn in terms of how Turkey is going to react after seeing what has happened? Is there going to be a change in approach from Turkey?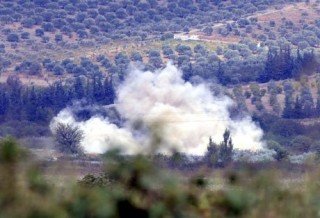 Dean: I do not think there is going to be a change in approach because they are still desperate to want to see Assad go down. I think what the artillery shells were instead of sending them email, they just send a couple of artillery shells.
So, they get a little press there and they say oh look, we are fighting back. But that is really a show.
We had a report from the human rights commission and of course we have been getting this from our own intelligence sources that the Turks have said you know, we have a long border; there is no way we can stop things from getting in.
But – I will be short here on the logistics – our military intelligence people tell us that their best estimate in there are 180 thousand insurgents fighting inside Syria and if anybody knows anything about the military, that is a heck of a logistics supply situation.
You cannot have fighters sneaking across the border at night with backpacks or leading a mule and be able to supply an army like that. You have to be taking lots and lots of stuff through the checkpoints. So, the Turks' saying that they are not letting anything through is just absolute baloney.
And then you also have we have intelligence that the Israelis are active on the border and the Israelis whenever they want to move something through a checkpoint, they never take a chance that anything will go wrong and the only way you can do that is you have to have control over that checkpoint.
So, the Turks are actually allowing the Israelis to have control only around the night shifts or certain points, so they can move things through and then the Turks can say we do not know anything about that. So, they are just that they do not know what is going on and they cannot be held responsible, but obviously they are.
Press TV: Jim Dean, as if this was not enough, there are so many different aspects to this war. Then we have Saudi Arabia on the other side circumventing the United States; it just came out a couple of weeks back which probably was in the works for quite some time that they have formed 50 brigades with one leader because the US reneged on their promise to militarily get engaged in Syria.
So isn't there a conflict of interests here in terms of these different countries who initially were under one umbrella each now going their own way with Saudi Arabia now being very proactive with forming these brigades and carrying their own agenda in Syria?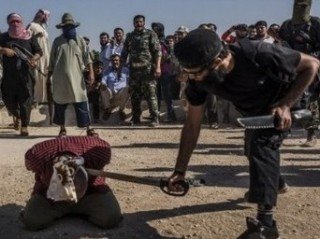 Dean: Well, Saudi Arabia is taking the lead now. The Qataris kind of dropped down after they had the soft coup there where the son took over and they had been pouring money in.
At VT, we were very strong about how the American Obama government never made any statements about how counterproductive either the Qataris or Saudi Arabia was being in supporting these Jihadi groups who are doing a lot of the atrocities, not one word of objection that we can find was ever released on a press conference.
And then the UN has done nothing. The International Criminal Court has done nothing because in effect, the Saudis now are openly engaged in international terrorism which under international law would technically make them drone targets and even open up the idea or their assets seizure, how the country is not a country but is owned by a family, that they could be prosecuted and be legally liable for all the damage and the debts that have actually been done.
But the phony West who says they are standing up for democracy and people's rights and whatever are absolutely silent when one of their major allies is leading openly this new terrorist war.
Press TV: Jim Dean, one country that you have not mentioned almost at all here is the United States and in defense of Turkey, I remember that press conference that Erdogan was attending with Barack Obama in his last visit and he did not look too happy.
Do you think that the US in a sense tricked Turkey into believing that they were going to militarily through that no-fly zone, if you remember that conversation was floating around quite a bit months ago, that perhaps Turkey was tricked into believing that was going to happen and therefore open their gates to allow these insurgents to go freely beyond their borders into Syria?


Dean: I think it was a miscalculation in other parts. As I said at the beginning, I just think that they thought they could collapse the regime within about a year.
And if you go back, you look six or nine months into it, they had a lot of major defections going on, you had generals going over, you had pictures of the soldiers holding their IDs up.
So, they had some momentum and they thought that that is how they were going win. But at the end of the day, the West, not only the United States but Britain and France, they are going to primarily have to accept responsibility.
In a backroom somewhere in Washington DC, a group of people sat down and said we are not going to deploy US troops on the ground with expensive weapons and tanks to do these regime changes anymore.
We have got this new idea where we are going to use cannon fodder proxy troops and we will just pay them; we will get our allies to kind of chip in; we will not have to pay for everything and even if these wars last over 10 years like in Afghanistan, we will not have American troops dying, we will not be having to pay a lot of money.
So, that way we will not have a blowback with the public and somebody thought that was a good plan and we all know now, which some of us would have told them before now…it is a crazy plan because if you have something going on that long you are creating a huge army of future terrorists.
They are never going to go home and stand on a street corner, smoking cigarettes and being unemployed because in Arab countries if you are a late 20-30-year-old man and you do not have a job, you have a very low social status because you cannot even get married.
No family will allow a daughter to marry a man who has no job and these dead beat insurgents are not about to give up their guns and their ability to go out and kidnap somebody once a month and have their gang live off of that.
So, we have basically spawned a whole new generation  of terrorists, 180 thousand people. That is 18 divisions.  I mean that is a huge number of people who can just hook up in groups of 100-500, or a thousand at a time, go back to Tunisia, Libya, all of these struggling countries and create terrible mayhem there.
____________________________________
Jim W. Dean was an active editor on VT from 2010-2022.  He was involved in operations, development, and writing, plus an active schedule of TV and radio interviews.
ATTENTION READERS
We See The World From All Sides and Want YOU To Be Fully Informed
In fact, intentional disinformation is a disgraceful scourge in media today. So to assuage any possible errant incorrect information posted herein, we strongly encourage you to seek corroboration from other non-VT sources before forming an educated opinion.
About VT
-
Policies & Disclosures
-
Comment Policy
Due to the nature of uncensored content posted by VT's fully independent international writers, VT cannot guarantee absolute validity. All content is owned by the author exclusively. Expressed opinions are NOT necessarily the views of VT, other authors, affiliates, advertisers, sponsors, partners, or technicians. Some content may be satirical in nature. All images are the full responsibility of the article author and NOT VT.