Corporate Layoffs Precede Call for More Foreign Workers, Amnesty
… via  Numbers USA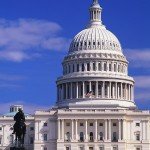 [ Editors Note: No surprise here.  Paul Craig Roberts writes in Press TV today that America is becoming a third world country, and American companies seem to be in a rush to the bottom, while in denial that they are killing their own futures.
But this grouping up to give amnesty a big push so they have a large pool of cheaper foreign workers to replace those laid off is being done right out in the open with their public letters to Congress.
All one hundred of these companies need to hear from American what we think about their business sense. If they don't hear from you, it will confirm in their minds that what you think does not matter.
We have an opportunity to rib a pound of flesh of their hides on the display they have made, closing ranks against the rest of us mind you, and their own country. The links in this are worth going to see. These corporations are putting it right out into the open, and sticking use where 'the sun don't shine… Jim W. Dean ]
_______________________________

A large number of corporations that recently laid off American workers are now urging House leaders to import more foreign workers and legalize illegal aliens, according to the Washington Examiner.
Jon Feere of the Center for Immigration Studies notes, "The companies claim (immigration reform) is an 'opportunity to level the playing field for U.S. employers' but it is more of an effort to level the wages of American citizens."
The human resource officers of over 100 major corporations sent House Speaker John Boehner and Minority Leader Nancy Pelosi a letter urging passage of "comprehensive immigration reform."
Officials from companies like General Electric, Marriott International, Coca-Cola, and Hewlett-Packard say businesses need more low-skill and high-skill foreign workers to help grow the economy and compete in the "global war for talent." In a related move, 450 business groups ran a newspaper ad calling on House leaders to enact immigration reform this year.
But as Byron York of the Washington Examiner notes, it is incongruous for these corporate officials to cite labor shortages when millions of Americans, at all skill levels, want employment and the corporations themselves recently fired thousands of workers.
"Hewlett-Packard, whose Executive Vice President for Human Resources Tracy Keogh signed the letter, laid off 29,000 employees in 2012," York wrote. "In August of this year, Cisco Systems, whose Senior Vice President and Chief Human Resources Officer Kathleen Weslock signed the letter, announced plans to lay off 4,000 — in addition to 8,000 cut in the last two years.

United Technologies, whose Senior Vice President of Human Resources and Organization Elizabeth B. Amato signed the letter, announced layoffs of 3,000 this year.
American Express, whose Chief Human Resources Officer L. Kevin Cox signed the letter, cut 5,400 jobs this year.
Procter & Gamble, whose Chief Human Resources Officer Mark F. Biegger signed the letter, announced plans to cut 5,700 jobs in 2012."
Feere writes, "It is difficult to understand how these companies can feel justified in demanding the importation of cheap labor with a straight face at a time when tens of millions of Americans are unemployed.
The number of working-age (16 to 65) native-born Americans who are not working — unemployed or out of the labor market — stood at 57.5 million in the second quarter of 2013. The unemployed population is spread throughout the labor market and includes 25 million with no more than a high school education, 16 million with some education beyond high school, and nine million with at least a bachelor's degree."
_______________________________
_______________________________
ATTENTION READERS
We See The World From All Sides and Want YOU To Be Fully Informed
In fact, intentional disinformation is a disgraceful scourge in media today. So to assuage any possible errant incorrect information posted herein, we strongly encourage you to seek corroboration from other non-VT sources before forming an educated opinion.
About VT
-
Policies & Disclosures
-
Comment Policy
Due to the nature of uncensored content posted by VT's fully independent international writers, VT cannot guarantee absolute validity. All content is owned by the author exclusively. Expressed opinions are NOT necessarily the views of VT, other authors, affiliates, advertisers, sponsors, partners, or technicians. Some content may be satirical in nature. All images are the full responsibility of the article author and NOT VT.