US-Iran nuclear deal will 'shut down' Israel war plans … says former Israeli NSC chief General Giora Eiland

… from Press TV, Tehran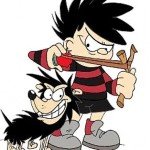 [ Editors Note:
My, my…raining pennies from heaven.  I had not expected to start the day with a top Israeli national security official publicly confirming what we have been saying all along, that Israel has been wanting to incite an attack on Iran by any means possible.
Our own security people have to have know this also, and they could have cut the legs our from under the Israeli lobby people here by making this public with the reams of information they must have. But they did not.
This taints them for having their own 'side reasons' for keeping our 'Dennis the Menace' in action in the Mid East as a constant threat.So now we have to ask why.
Why have they allowed a 360 degree subversion attack to go one in American for several decades now, with many many American co-opted into the process, including the highest officials who had huge access to classified material?
When will a group of them get their kahoonies up and come forward and tell us the story of the complete stand down not taking the Israelis down.
What the hell were the Israelis doing for us which was worth this humiliation and corruption…what so many of us considered a major national security threat? Anyone want to bet how much, or how little play this gets in American media? … Jim W. Dean ]
________________________________
A former Israeli official has admitted that a possible nuclear agreement between Iran and the United States would be disappointing for Israel as Tel Aviv's plans for unilateral strike against Iran would be diminished.
"Practically speaking, [a deal] shuts the [Israeli military] option down," former National Security Advisor Maj. Gen. (ret.) Giora Eiland told Israeli media.
"It doesn't matter what we think about the deal. Israel won't be able to do a thing," he added.
Eiland said acting against the agreement between Iran and six major powers would make Israel as the world's menace.
Iran and the US, Russia, China, Britain, France and Germany ended the latest nuclear talks in Geneva without a deal. But the two sides planned to meet again on November 20.
Israeli Prime Minister Benjamin Netanyahu is angry about the talks and denounced a possible agreement with Iran as a "historic blunder."
Netanyahu said the deal would not be a "good deal" for Israel and the United States.
However, the participating nations in the negotiations said progress was made and they narrowed their differences over the weekend.
British Foreign Secretary William Hague said the talks have made "very good progress" and a nuclear deal with Tehran could be reached.
In an interview with Press TV on Sunday, political analyst Ralph Schoenman said not reaching a nuclear deal during the Geneva talks reflects "the determination on the part of the Israelis and the Saudis, not only to prevent such an agreement, but it takes even military action against Iran in order to completely destroy it."
__________________________________
From Wikipedia:
National Security Council
Eiland left the Planning Directorate and the IDF to accept, in January 2004, Sharon's offer that he head the National Security Council (NSC).[2][7] Eiland was the fourth NSC head in the six years of the Council existence, previous – David Ivri, Uzi Dayan, and Ephraim Halevy – could not penetrate the walls around the Prime Minister office. However, contrary to Dayan and Levy, whose terms were marked by worsening relations with Prime Minister Sharon, Eiland had a constructive working relationship with the PM, despite their practical disagreements.
In early 2003, a few weeks after his retirement from the army and arrival to the NSC, Eiland became aware of Sharon's disengagement initiative – at that stage the initiative had more limited objectives in the Gaza Strip and broader in the West Bank. Eiland agreed that a political initiative was needed, but objected to both the content of Sharon's proposal and to the procedure for preparing and presenting it.[7]
In 2004 Eiland took part in drawing up the disengagement plan in close consultations with US Advisors among them National Security Council Middle East Advisor Elliott Abrams. Eiland shuttled with Ariel Sharon's Chief of Staff, between Washington and Jerusalem to hammer up successive drafts.[8]
It was Eiland 's initiative to establish Disengagement Authority and set a realistic schedule program. The plan, as adopted by the Israeli Government and the Knesset, is largely a result of Eiland's formulation. During the year 2005 there were reports in the media about Eiland's criticism of the policy and national security decision-making process.
After conclusion of the implementation of the disengagement plan, Eiland informed Prime Minister that he had exhausted his ability to influence the process and he decided to resign from NSC. On 1 June 2006 he was replaced as head of NSC by former deputy head of the Mossad, Ilan Mizrahi.
After retiring from the Council
In 2010 Eiland headed team of experts examining the preparations and in the actual boarding of the Gaza flotilla raid. Eiland presented the report to the chief of staff, Gabi Ashkenazi on July 12, 2010.[9][10]
On May 29, 2011, Eiland said on Kol Yisrael Radio that in his view it would be better for Israel to let the next flotilla – expected to set out in late June 2011 – get through to Gaza, provided that the Government of Turkey would be willing to take responsibility for the flotilla, inspect all ships and make sure they were not carrying arms.
__________________________________
ATTENTION READERS
We See The World From All Sides and Want YOU To Be Fully Informed
In fact, intentional disinformation is a disgraceful scourge in media today. So to assuage any possible errant incorrect information posted herein, we strongly encourage you to seek corroboration from other non-VT sources before forming an educated opinion.
About VT
-
Policies & Disclosures
-
Comment Policy
Due to the nature of uncensored content posted by VT's fully independent international writers, VT cannot guarantee absolute validity. All content is owned by the author exclusively. Expressed opinions are NOT necessarily the views of VT, other authors, affiliates, advertisers, sponsors, partners, or technicians. Some content may be satirical in nature. All images are the full responsibility of the article author and NOT VT.